The plans for the 2013 Woodstock Fruit Festival are starting to come together and I'm so excited!  I want to share with you an amazing opportunity that I've learned about.  Two awesome raffles have been set up to support the Woodstock Fruit Festival.  Here are the details from the Fruit Festival Team:
Greetings Fellow Fruit Lovers!,
We are beginning the fundraising campaign for the 2013 Woodstock Fruit Festival!. As the festival grows, the need for donations and sponsors is a vital part of its success!
So far, we have raised $15,182 which amazingly came from only 100 or so donators.  Imagine if 1000 people donated, what could be accomplished.  Join the people who have donated to help found the roots of the fruit festival and be part of something great!.
It is with great pleasure that the fruit festival is announcing 2 New Fantastically Fruitful Raffles.
1.The Christmas Raffle that will be held on the 27th of December 2012 at 7:00 p.m. To be included in the raffle, you must donate by the 26th of December 2012. One of the amazing prizes will be a free entry to the 2013 FF! Don't miss your chance to attend for free :).
2.The Main Raffle which will be held at the 2013 FF on the 26th of August. Some prizes include a free entry to the 2014 FF, 1/2 entry to the 2014 FF, a Vitamix, etc. Prizes are continually being added so please check for updates.
View the details of both Raffles here http://www.thewoodstockfruitfestival.com/page/raffles
How do you take part in both raffles?
Simply donate at least 10 dollars to buy 2 tickets and you will be entered in both raffles. We want to make it accessible for all to be able to support the festival and to have a chance at winning great prizes. Of course, the more you donate, the more your chances of winning increase by buying more 5 dollar tickets and as you buy more you also get extra free tickets. For example 5$ buys 1 ticket while 25$ buys 8 tickets and 100$ buys you 38 tickets. We don't want anyone to over extend their budget, the key is for as many people donate with what they are comfortable with and that together we will achieve a great result :). Good luck to all!
To donate view the details here
http://www.thewoodstockfruitfestival.com/Donations
Thank you.
From the Fruit Festival Team
I also want to share with you a video from some really sweet time I spent with Dr. Graham at this Walking Tour in Costa Rica.   Blessed by a Opportunity to Visit Dr Graham and Team FoodnSport at his awesome Walking tour in Costa Rica, just after his Month Long Fasting and Feasting Retreat!
Learn more at http://FoodnSport.com/events
Plus a Bonus Surfing Safari with the Whole Crew, excited for more!! 🙂 Peep it!
We are down to just over 4 weeks until the next retreat!!
"Gateway to the Golden Age"
Come Experience a
Raw Food Prep n Transformational Retreat
in Mexico this coming
December 15th – 22nd
Don't miss your opportunity!!
There's still spaces left – secure yours today!!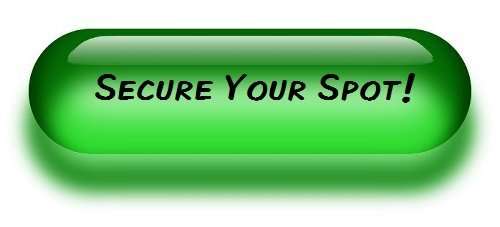 Wishing you Much
PeaceLovenSeasonalFruit – CK