The New Xero Shoes Hana – Win a Pair and get yours Today!
As you may have guessed by now, I'm not just passionate about food when it comes to health and veganism.  It is important to me to carry that through to all aspects of my life, including what I wear on my banana boats…. er, feet hehehe
I've shared with you my love of Xero Shoes before as they have helped me rebuild the alignment and strength of my feet ankles and knees, and now they just launched an awesome new closed toe version of their amazing Closest to Barefoot lineup, exactly what I have been waiting for –
These amazing shoes have just went on sale and are at a discounted price until the 20th of this month!!
Grab your pair today HERE

You can also ENTER TO WIN  a FREE PAIR! 
I have been using them since they were invisible shoes 6 years ago and LOVE them, for sure my fave minimalist running sandals!  
The Hana is a great addition to the Xero Shoe lineup – with this new fully Vegan Shoe, I think it will be all I wear unless I am wearing my Vegan Servant Skate Shoes!!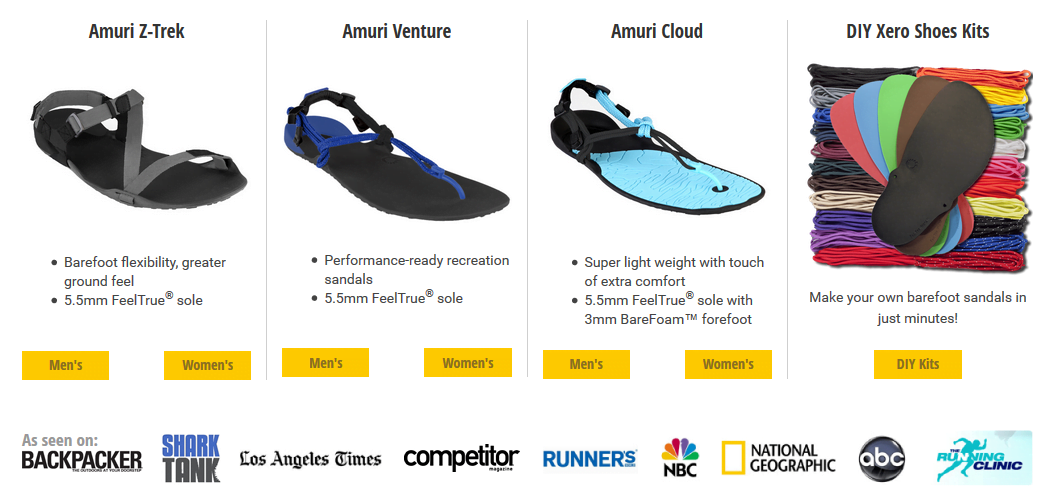 As you can see Xero Shoes have been recognized by some great organizations and companies – I truly can't say enough about these awesome shoes!  They even make my Top 10 Gift Ideas!
You can order the style that fits your need the best, from the new closed shoe to custom barefoot sandals!  Then add some bling and make them even more uniquely you!!

Check it out today and be sure to ENTER TO WIN!!
Wishing you much 
PeaceLovenSeasonalFruit ck