So stoked to share a chance to win a FREE pair and/or get 20% off of Xero Shoes Newest Minimalist Vegan Shoe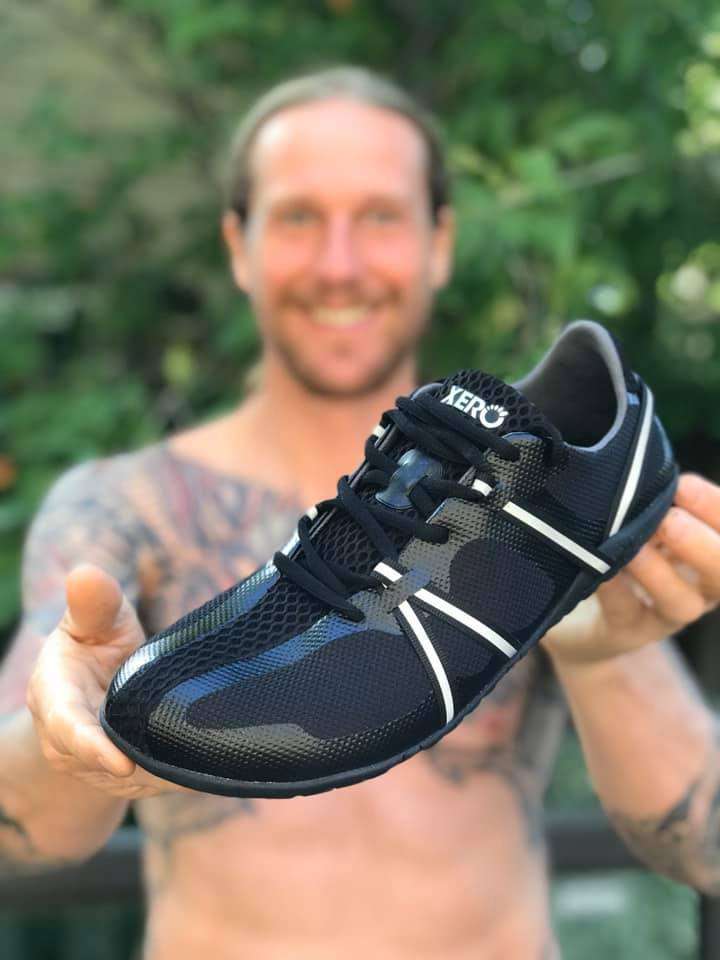 Available in men's and women's sizes and colors for their limited time Launch 🚀
Minimalist shoes and especially Xero shoes have helped me so much with injury recovery and joint health that I'm proud to be a Xero Hero / Ambassador to spread more of what I love!
Check out my review of the new Speed Force shoe for Xero Shoes Website!

I love many shoes and sandals from Xero Shoes but gotta say these are my favourite athletic and fancy looking shoe they have that I could wear at the gym or on a fancy date!
Sign up for a chance to win n I hope you love em as much as I do!
Here's what you'll love when you slip on your Speed Force:
LIGHTWEIGHT – Men's 9 is only 5.8 ounces
GRIPPY – The tread pattern in the FeelTrue® rubber sole feels super sure-footed
"BARE-LY THERE" – the mesh upper with its silky smooth lining gives you a real barefoot-feeling
The other reasons you'll love the Speed Force are thanks to its Xero Shoes DNA:
A wide toe box lets your toes spread, splay and move naturally
Low-to-the-ground design for balance and agility
Non-elevated, "zero-drop" heel for proper posture
The flexible sole lets your feet bend and move the way they're supposed to, naturally
Removable 2mm insole lets you choose the amount of barefoot feel you want
100% vegan-friendly, no animal products are used in the Speed Force
5,000 mile sole warranty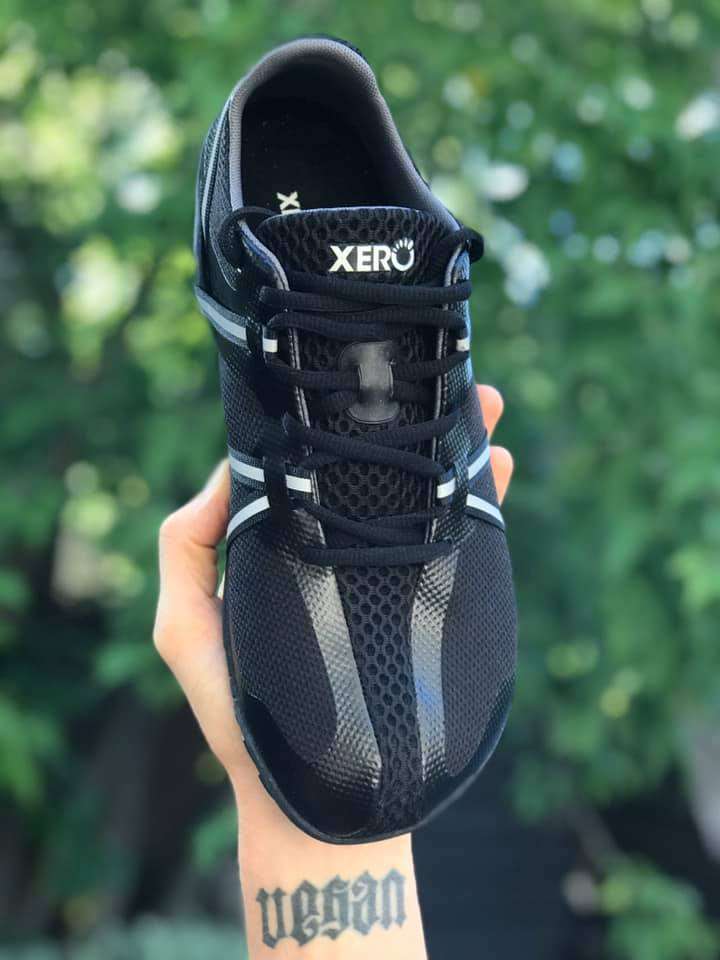 In over 33 years of skateboarding I have experienced my fair share of minor and major injuries to my ankles, arches and feet, heck all over my body! Due to this I have also gone through the gamut of trying different types of footwear, seeing many specialists and even getting expensive custom orthotics to try to "crutch" the arch and place the foot back into a more anatomically correct / advantageous position. The trouble with this treatment, much like many treatments, is that it doesn't look to the cause or to correcting the issue at hand, rather it bandaids it. Just like a true crutch for a broken leg there can be a time and place for that extra support, that said when relied on for a long period of time the muscles need to foster the bodies own strength and support start to atrophy and get weaker and weaker.
The old saying, the value of a crutch is knowing when to let it go, what once supports in time cripples.
Grant and I both have learnt from first hand experience as well as research and others testimony that the benefits of being barefoot more often and using minimalist shoes for walking, running and many sports go further than most would realize. It must be mentioned that the approach to transition to using minimalist and barefoot shoes, especially if you are used to custom orthotics / wearing shoes all the time / have ankle / foot injuries, is best described as slow and steady. Starting with time in the house, on grass, soft dirt, slowly progressively adding more time in them and barefoot to give your muscles ligaments and tendons time to adjust. Both Grant and I jumped right in and went for a decent run the first time using minimalist footwear and found ourselves sore for longer than necessary. It is not a race and I would not recommend jumping right into a race for the first time using minimalist footwear.
Taking the slow and steady approach, growing slowly over time in terms of duration wearing and distance walked / jogging / running in minimalist footwear, can result in increased foot strength, reduced injury / susceptibility to injury, reducing to eliminating join pains and developing a better form when jogging / running. I personally have found minimalist shoes and being barefoot more often has helped me more fully heal from my past ankle, knee and lower back pain. Grant has found the same and also has shaved a ton of time off of his ultra race times, finding that he recovers much faster and uses less energy in the actual races!
I hope you really enjoy the video as we go much deeper into this important topic of the benefits of minimalist and barefoot running including the technique for success, diagrams for proper form and much much more 🙂
If you are interested in giving barefoot / minimalist footwear a try I Highly Highly recommend Xero Shoes!
I have tried out many brands and have been wearing them almost exclusively for over 10 years, with that I am a proud XERO Hero, Brand Ambassador and Affiliate for

THE ABSOLUTE CLOSEST SHOES TO BEING BAREFOOT, I ABSOLUTELY LOVE XERO MINIMALIST SANDALS AND SHOES!
Xero shoes are super comfy and have really helped me recover from past knee, ankle and back injuries by improving my biomechanics and overall foot, ankle, and knee strength. With a thinner sole and zero heel drop you can effectively receive reflexology from the ground and all the benefits that come from that!
I've tried several other types of minimalist shoes including Vibram, New Balance, Zem Gear, Vivo etc but none really compare to xero shoes both in terms of comfort, durability, low shoe weight and super reasonable price!
While there are tons of styles and colors to choose from in both sandals and closed toed shoes,
My Favourite Sandals that Xero makes in both womens and mens colors and sizes is the Amuri Cloud starting at just $49.95!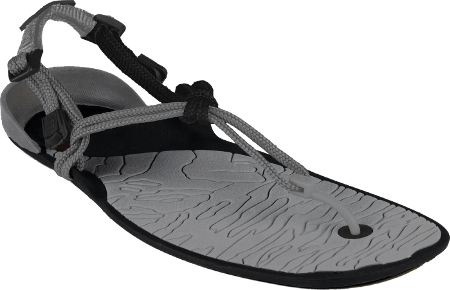 They are super comfy, easy to slip on, stay in place and are perfect for everyday use, for running short or long distances.
Yes these are actually Running Sandals / Huarache! 
Honourable Mention to the DIY Feel True Sandal Kit starting at $19.95 – $29.95 as well as the Z-Trek!
All Xero Shoes come with a 5000 mile Warranty!
---
My two Favorite Vegan Minimalist Casual Shoes from Xero Shoes are the
Both of these are sturdy enough to run, play and even hike in but also stylish and comfortable enough to do almost anything else in as well! 
---
My previous favourite Xero Athletic Shoe was the Prio and I still Love it!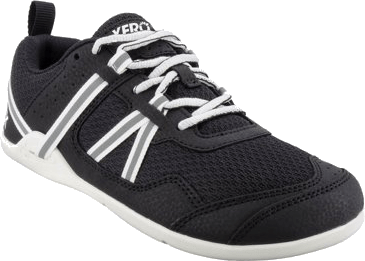 These super comfortable zero heel drop minimalist fitness shoes are vegan, super lightweight, ultra comfortable and fully machine washable!!
---
And of course my new favourite the Xero Shoes Speed Force available in Mens and Womens colors and sizes!

I feel so blessed to share that after more than a decade of wearing xero (formally Invisible shoes), buying them for my family and later becoming a proud affiliate, I am now also a Xero Hero, meaning I am an ambassador for Xero Shoes and get to try out new samples and give even more feedback to create better and better minimalist footwear with them!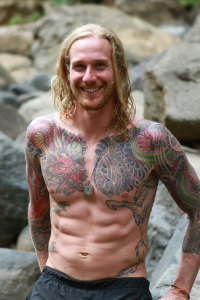 Check out my Xero Hero Page here 🙂 
With Xero Shoes you get the natural feel of walking / running barefoot – just like being a kid again – with the added protection of a shoe!
I hope you love them as Much as I do! 🙂
Wishing you much
PeaceLovenSeasonalFruit ck