I gotta say,
I have done a fair number of summits over the years but I really feel the most excited and blessed to be a part of Drs Rick and Karin Dina's yearly summits for so many reasons!
If you have join any of their past summits you know just how great they are! That said they have really turned it up a notch for this year and it is surely not to be missed!
I am 100% confident you will LOVE it and find immense value!
If you already know you want to join this amazing FREE summit, sign up here!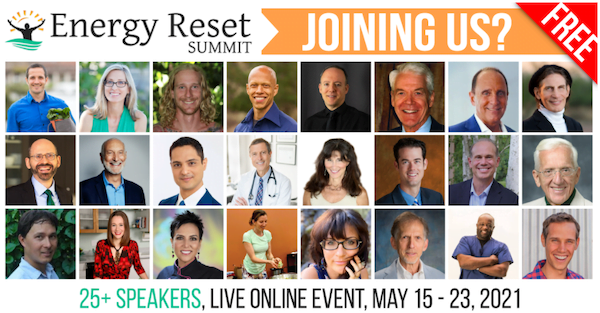 Otherwise read on!
Would you like to maximize your energy and experience all of the other health benefits that come along with that?
If you're reading this email, you're likely familiar with the multitude of benefits from including more raw plant foods in your diet.
But which approach will help you maximize your energy?
How do you successfully and satisfyingly implement a whole food plant-based diet with an abundance of fruits and vegetables in the real world?
To answer those questions I have a FREE online resource for you:
Drs. Rick and Karin Dina, D.C. have assembled a group of world-class raw food educators and plant-based doctors to share with you their strategies for creating successful, real-world approaches to raw and plant-based eating.
You'll learn:
* How to maximize energy based on the success strategies of raw food educators
* How to enjoy new-found vitality and health based on the research and clinical experience of plant-based doctors
* The important difference between short term energy spikes vs. long term, stable energy gains
* Mindset and practical strategies for creating successful, highly effective, sustainable approaches to raw food and plant-based eating
In short, you'll learn real-world raw food and plant-based success strategies from many of the top long-term raw food educators and plant-based doctors.
I am so excited and blessed to be part of this epic event and would really encourage you to join us and to share this email and invitation to friends and family you feel could use this life changing information.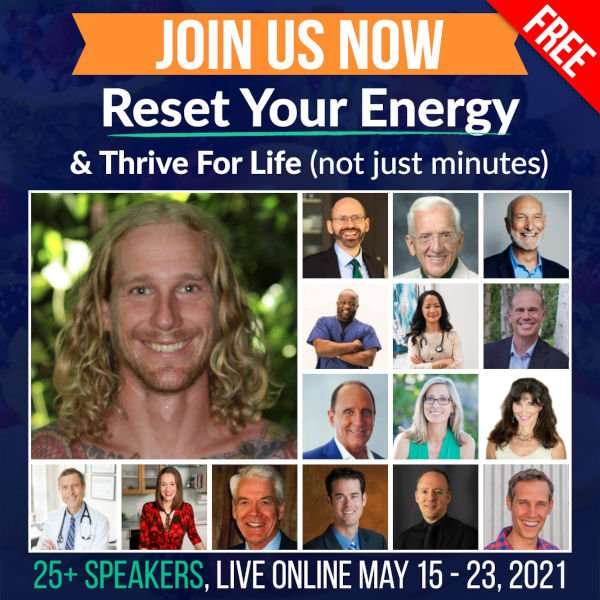 I hope you join us and take advantage of this free opportunity to connect and grow with some of the most experienced and knowledgeable raw and vegan educators on the planet!
PeaceLovenSeasonalFruit ck
P.S. Each interview in this series will only be available for a limited time. So, register now and discover the secrets to increasing your energy with raw food and plant-based eating.