Creating a Thriving Business in Raw Food with Raw Chef Yin
In this YT Live Raw Chef Yin and I are going to go into the topic, tips, tools, and mindset that has allowed us to grow through creating a thriving business within the raw food world!
Yin is a true powerhouse with some of the most amazing raw food recipes, e-courses, and more. She's been featured in many online and in-person events and is known for her professional attitude, work ethic and products. If you want to take your health business to the next level then this is the video to watch as we go into affiliate marketing, creating ebooks and courses, hiring out and a whole bunch of other topics, platforms and techniques we have found to be incredibly helpful in creating a thriving business within the raw food world!
Raw Chef Yin's brand new course "ASIAN SWEETS & TREATS" is rawdiculous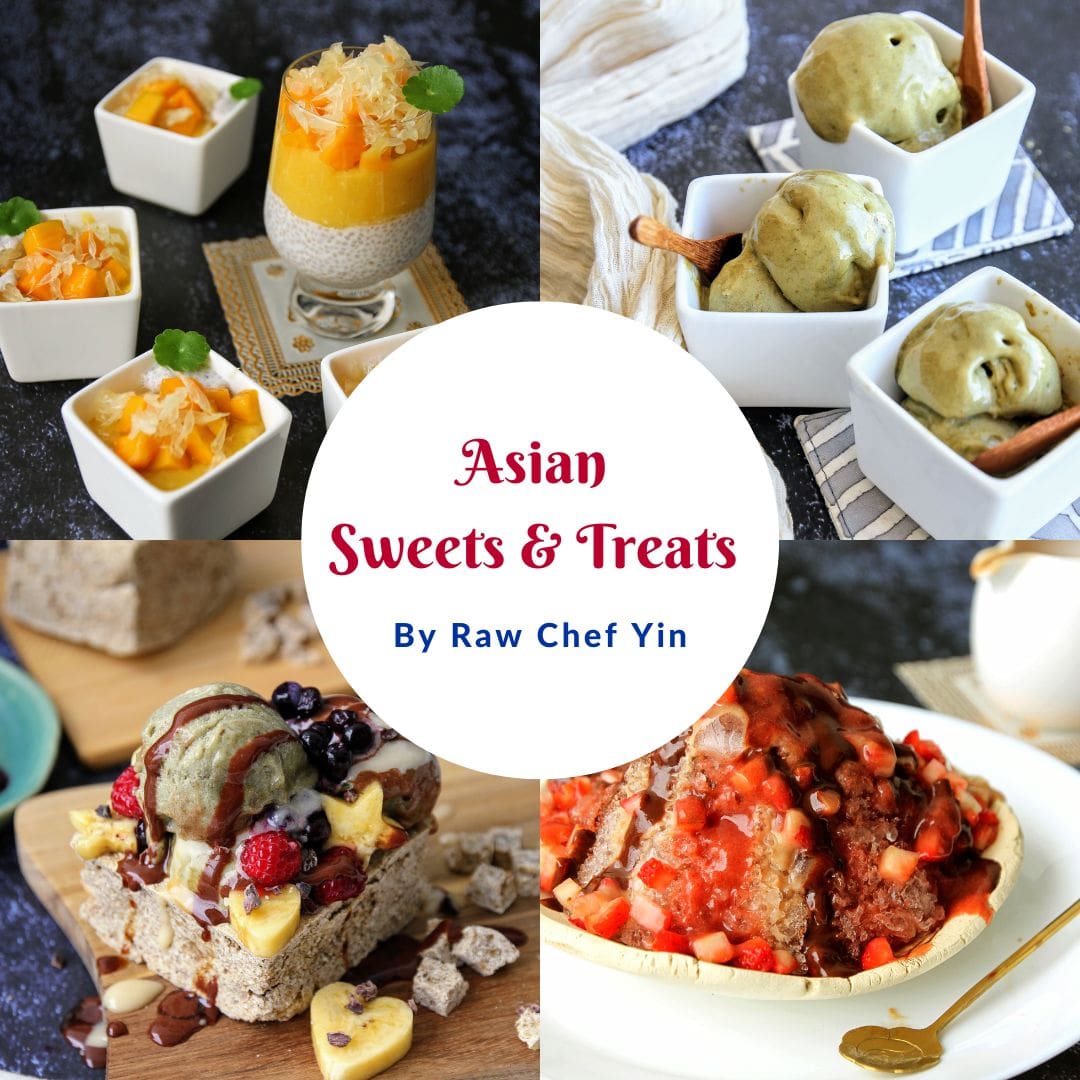 A joyous celebration of Asian sweets & treats now made raw vegan and without any oil!
Recipes include kakigori, jackfruit sticky rice, boba tea (a.k.a Taiwanese bubble tea), Shibuya toast, tub tim krob (Thai red rubies), roti aiskrim and more
You get video tutorials & a step-by-step recipe booklet so you can easily create and experience popular Asian desserts in your own kitchen
Discover how to create the uniquely wonderful flavours in Asian sweets & treats with Yin and give her a follow in the link below
Check out all of her courses and Books Here!
I am sorry to say that the Ultimate Raw Vegan Bundle promo period is over for this year, 

stay tuned and be sure to sign up to my mailing list here to be notified first when the all-new bundle comes back!
As Always
Wishing You Much
PeaceLovenSeasonalFruit ck