Finding Balance with Loving Service and Self Care with Olivia Hertzog
So often when awakened by the power of a healthy holistic raw food lifestyle one's entire life path shifts, in this interview with @oliviahertzog she shares her raw journey and the resulting passion for loving service??
I am Sorry to Say that the Ultimate Raw Vegan Bundle Special is Over,
be sure to Subscribe Here
to be notified first when new bundles, giveaways, special events and deals are offered!
In service to your taste buds, Olivias Raw Wrap Salads n Fillings is full of recipes to stuff and make the perfect raw wrap!?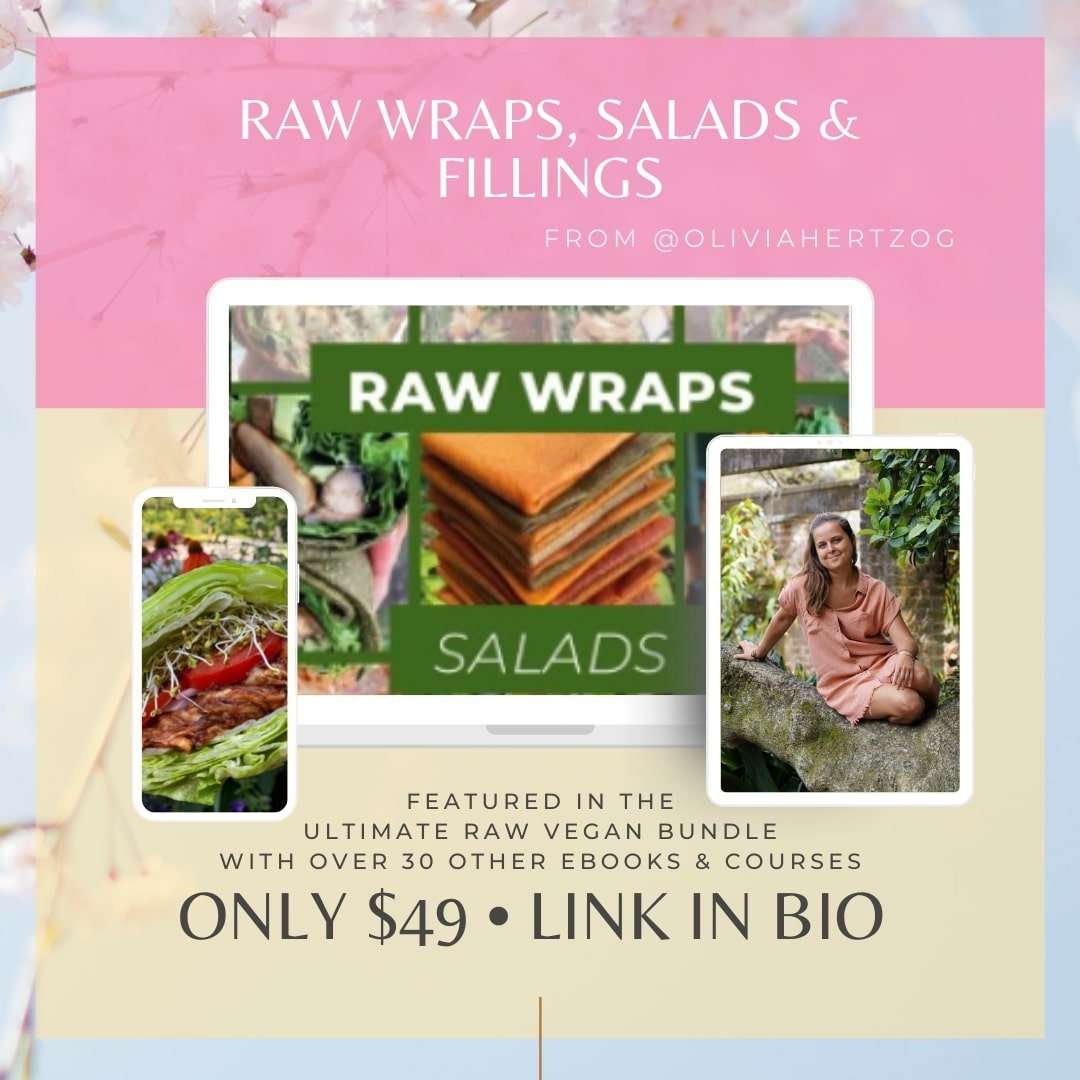 ?Enjoy 5 Raw Burger Recipes
?Simple sprouting tips
?Delicious Dressings and Sauces
Check out Olivia on her IG Here
PeaceLovenSeasonalFruit ck 
As Always
Wishing You Much
PeaceLovenSeasonalFruit ck