Glenn Livingston of Never Binge Again Interviews Chris Kendall on Emotional and Binge Eating
Blessed by my friend and best selling author Glenn Livingston Phd of "Never Binge Again",
interviewing me on my story and specifically on my top tips for letting go of binge eating and emotional eating.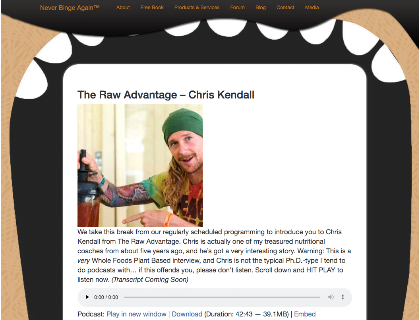 Emotional eating and Binge eating is really a subject that touches my heart deeply, it is something I have went through myself and have coached hundreds of people on over the years. I really hope this interview with Glenn helps you find more peace and ease around your food choices!
Grab Glenn's ebook "Never Binge Again" for FREE as well as get his 12 FREE reader bonuses by going to
NeverBingeAgain.com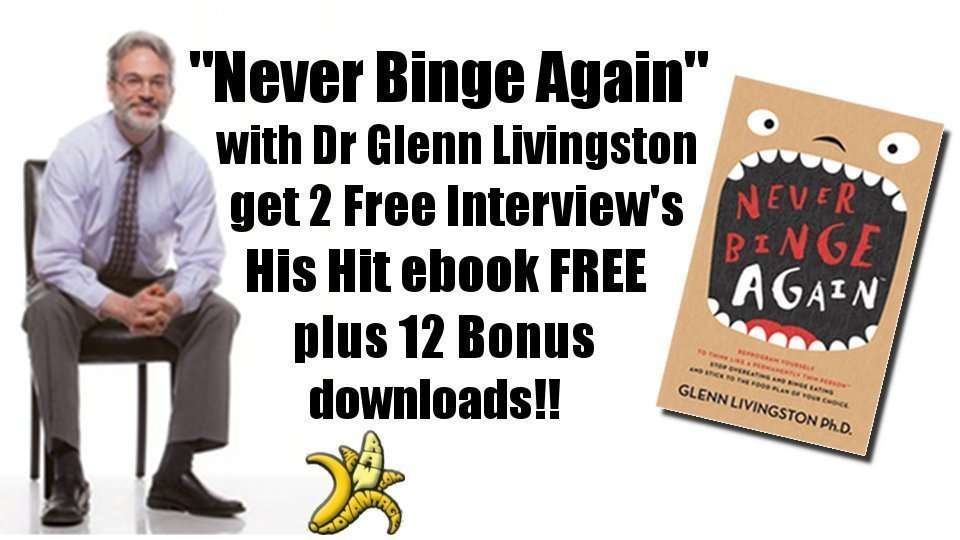 Be sure to take advantage of the FREE Gifts he has to offer linked in the same post to help you release yourself from the clutches of Binge Eating!
Glenn Livingston, Ph.D.is a veteran psychologist and long time CEO of a multi-million dollar consulting firm which has serviced several Fortune 500 clients in the food industry. You may have seen his (or his company's) previous work, theories, and research in major periodicals like The New York Times, The Los Angeles Times, The Chicago Sun Times, The Indiana Star Ledger, The NY Daily News, American Demographics, or any of the other major media outlets you see on this page. You may also have heard him on ABC, WGN, and/or CBS radio, or UPN TV.
Be sure to check out Glenn's website for much more info and coaching, plus get his ebook "Never Binge Again" for FREE as well as his 12 FREE reader bonuses by going to
NeverBingeAgain.com
As Always
Wishing You Much
PeaceLovenSeasonalFruit ck