 Guy's WFF PLSF
All you need is..
Love, Love, Love it all you need…. Well and a PeacelovenSeasonalFruit T-shirt!

Check out the 2014 limited edition version of the
Peace Love n Seasonal Fruit T-shirt – yeah 🙂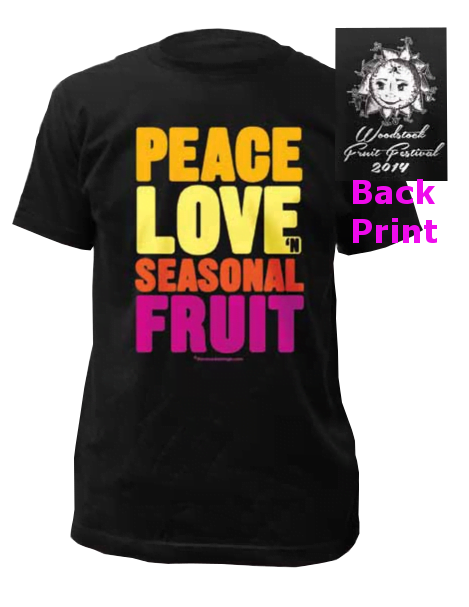 This shirt has the Peace Love n Seasonal Fruit design on the front, but ALSO has the 2014 Woodstock Fruit Festival logo on the back.  Get yours now!  Sizes and quantities are VERY limited and when they're gone, they are gone gone gone!!!
Enjoy this Soft and Comfortable Anvil Organic's Cotton Slim Fitting T-shirt 🙂
Much much
Peacelovenseasonalfruit ck
As Always
Wishing You Much
PeaceLovenSeasonalFruit ck