Rainbow Island Cleanse from June 10th -16th and it's on sale for 30% off right now!
Check out the video to Learn a bunch more
and Click this link to learn even more and to sign up!!
Naturally Ashley and I will be available via a private FB group to support you through this 7-day mono-fruit cleanse to lighten and brighten your mind, body and spirit!
You may have heard of mono-fruit islands like Banana Island or Watermelon Island and thought, 'I couldn't eat ONLY watermelon for 7 days.' Don't worry, We've got you!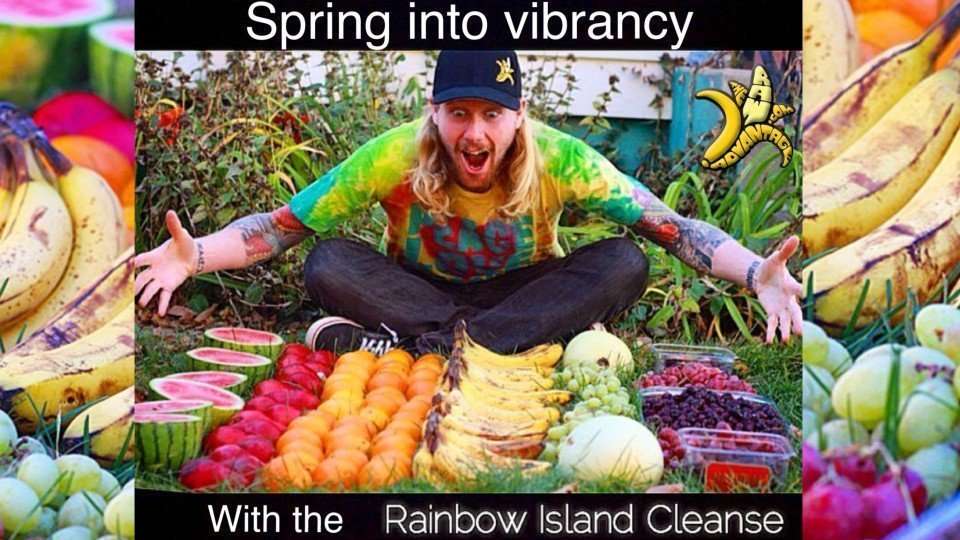 The Rainbow Island Cleanse is a mono-fruit cleanse that allows you to choose a different chakra corresponding fruit everyday, or every meal, as we go through all the colors of the rainbow. As we progress through the colors of the rainbow with fruit to cleanse our body, we will move through the chakras as well, providing you with chakra balancing yoga exercises and affirmations each day.
The mind, body and spirit are all connected and when we detox, it is happening on all levels. Most cleanses focus on the food/body, while the Rainbow Island Cleanse brings focus and attention to all areas with affirmations / afformations and chakra specific yoga postures. We do this to bring increased focus and bodily / energetic awareness, key tips to create balance.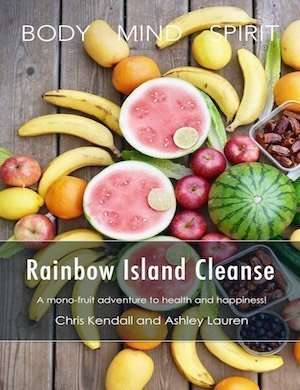 We've put together a newly revised Rainbow Island Cleanse eBook that covers everything you need to know. From how to shop, how much to eat, what to eat and drink, a chakra quiz and even mono-meal recipe ideas!
**PLUS we'll be there to help you through the emotional highs and lows and cheer you on on our private facebook group.
Join us on this fun fruity island to cleanse body, mind and chakras. The eBook is on sale right now for the next three weeks at 30% off. By doing us you get the full on support of 2 Holistic Health Coaches for the whole week on the private FB group for free when you get the ebook!
If you're feeling called to do a cleanse, or really to simplify tune in and tune up physically mentally and emotionally we're feeling called to support you on your journey and enjoy it with you!
Share this with all your friends that might want to join us and let's ride this rainbow together! 🌈🌈🌈🌈🌈
Who's coming with us on this raw food detox cleanse?
Find out more info here and join us for 30% off before the sale is done! 
Learn more about Naturally Ashley at NaturallyAshley.com
Also be sure to grab my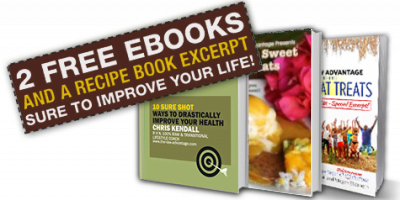 enjoy much
PeaceLovenSeasonalFruit ck