Description

Who Doesn't Love love love Patches?
Only silly people ahah!!
Seing so many blank bags, purses, shirts, hats has this led me to the realization that I needed to make the best Patches Ever!!!!
So Stoked to unveil My first iron on The Raw Advantage Banana Patch!!!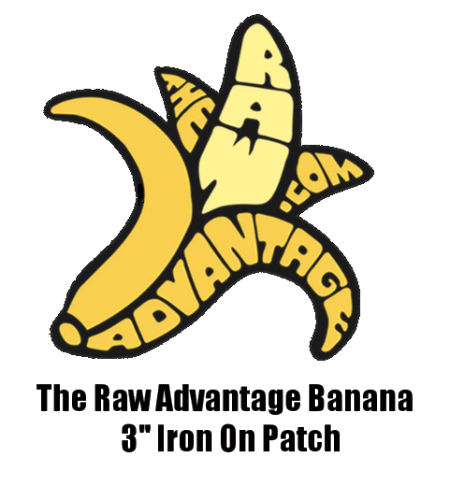 Ohh The Raw Advantage Patch
Grab one with any other purchase for 5 bucks
Or by it self for 5$ plus Shipping to your Locale. 
Each patch is 3 inches
This Patch is a High Quality Iron on, woven 3 " The Raw Advantage Banana Logo.
Grab a Patch for you bag, your shirt, your sweater, your hat, your purse, your underwear, your jeans, your sombrero, your shoes, your face, your neighbor, your cat!….
ok not your cat ahaha everywhere else though!! 🙂
Love it!!
Wishing you much
PeaceLovenSeasonalFruit ck