So Stoked to Share Josh Fossgreen's "Stupidly Simple Raw Food Recipes!"
Oh oh my So well…
Ill admit I first Got my Friend Josh's Book
"Stupidly Simple Raw Food Recipes"
to review in February or March of this year!
Bless You Josh for you Patience!!
I feel Really Blessed to be sharing your sweet Flow, A Rawesomly Simple Book I feel Parents and Kids Can Enjoy together!
Do peep it and enjoy the book!!

My Good Friend Josh Fossgreen from RawFoodFreedom.net has really changed his life with a Low Fat Raw Vegan Lifestyle.
After Years of Searching and Applying different diets and exercise routines he found something that Led him to experience the Health, Clarity and Vitality he Found and Intuitively knew he was designed to thrive with!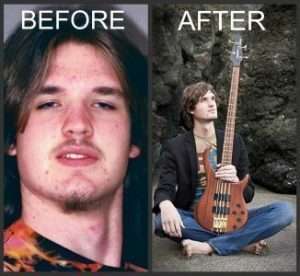 This Transformation Led him to Create and Share his Simple n powerful Ebook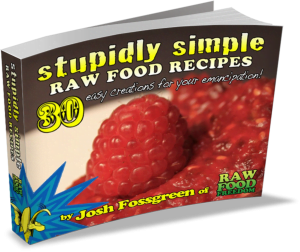 "Stupidly Simple Raw Food Recipes"
This Book is As the Name Brings Up, is Filled with the simplest and most Tasty Raw food Recipes you could Imagine to supercharge you life.
To be fully Honest these are some of my all time favorite simple recipes, the ones I find Myself making time and time again!
More than a Few contain One ingredient utilizing different textures and layers to bring a fully new taste and feel.
With 30 simple 811 style recipes that your kids will beg you for!
Great info on:
– Typical Staples and Fruit Info
– Food Combining Basics 
–  Raw Food Nutrition
This Book keeps it light Fun and very Visual with awesome Pictures and cartoons including a Picture game within!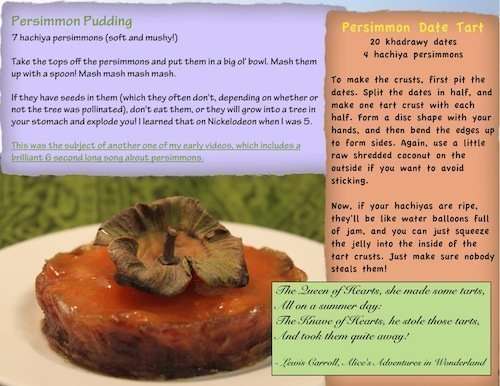 MMMMM I love Persimmon Pudding!!
Josh has really Created a book Parents and Kids Alike can have fun reading learning from and Creating epic Meals together with.
Now Josh Rolls as a Raw SuperHero and Inspirationalist in the Raw Food Lifestyle Offering Coaching as well asTeaching Music Lessons. Josh has changed many lives for the better bringing renewed simplicity and common sense into a over complicated Raw food scene!
Check out his awesome Website for much more Info at
I love Josh and his eBook so much I am so stoked to be a affiliate!
Simply click the link above to Get yours today I cant recommend it highly enough!
As Always
Wishing You Much
PeaceLovenSeasonalFruit ck