I know you are Likely Getting TONS of offers for deals today so I will just Cut to the Chase with the Quick Links and Share more Below!
Sure to be my Last Sale for a Long While, To Celebrate Black Friday Weekend and Thanks Living
Get 40% off everything in my shop, *excluding affiliate products with the code "40off"!
That includes Ebooks, Paper Books, Book Bundles,
Hats, T-Shirts, Panties, Stickers,

Barley Grass Juice Powder, Joyce Chen Spiral Slicers,
and more!
ALL for 40% off with the code "40off"!
Take advantage of this epic deal while it's available!
PLUS…
Just in time for the holidays I am so excited to extend a 30% discount on The NEWLY Updated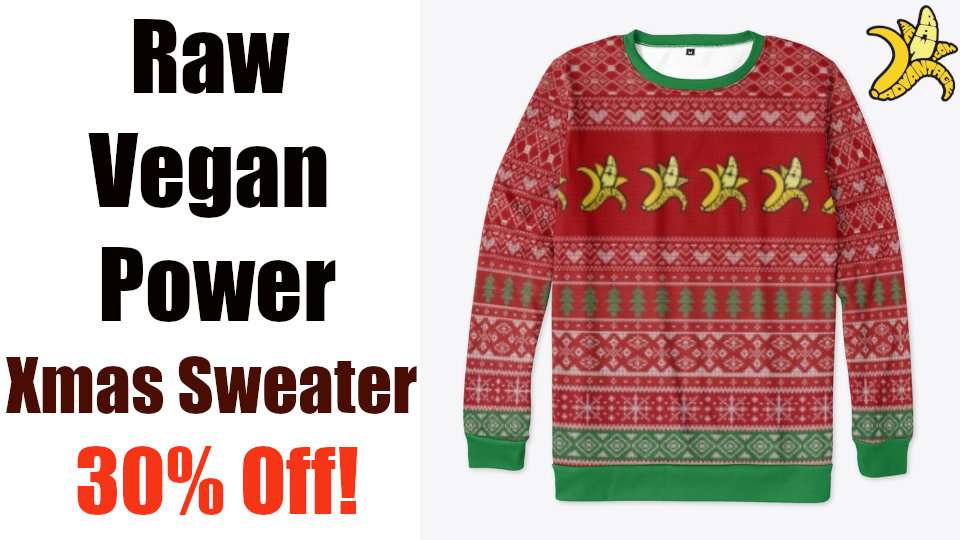 ---
Every mouthful, every meal, every celebration sends a message, not only to those around you but to yourself, the animals & the planet
I've been asked what I eat over the holidays…Truthfully I never liked the traditional holiday dinner, so for me really it can range from raw burgers and fries, to raw pizza, sushi, or most often curry ahah
Having a variety of recipes you love is key to success with a healthy raw and or vegan diet, especially over the holidays or even tough times!
In order to help you with that I Highly Highly recommend you check out the
Plant Based Bundle
,
it is jam packed with value, by far the best vegan and raw ebook deal ever presented and will be all over soon!
This game changing bundle is only on sale for a few more
days with 100+ eBooks – a value of over $4000
for only $50
Thats a 98% discountI've contributed my
Which is jam packed with my favourite simple and cravings busters seasonal raw vegan recipes from various books and videos that I eat all winter for raw food lifestyle success!
So what's included in the Plant-Based Bundle?

Thousands of vegan & raw recipes

100+ vegan ebooks and guides Gluten free, Oil free,
Sugar free, Nut free recipes
Smoothie and Breakfast Recipes
Easy Snacks and Dessert Recipes
Lunch and Dinner Recipes
Vegan Fitness Guides
And so much more!
There are so many amazing recipe books, guides and digital goodies from champions of the lifestyle such as Karen Ranzi of Super Healthy Children, Lisa Raw Food Romance, Nate the nice Cream King, Simnett Nutrition, Live Pure Jenna, Jonny Juicer, Carley Frasier of Live Love Fruit and SO many more inspirational people
If you or someone you love is looking to take their health, fitness, sense of confidence, peace and compassion to the next level then this is seriously the opportunity of a lifetime!
The feedback so far has been amazing and there are only
---
And
PLUS receive Free Standard Shipping on Dehydrators within the contiguous US. Limited quantities remain so act now!
PeaceLovenSeasonalFruit ck