Check out this New Raw Vegan Nacho Noodle Salad Recipe!
I've really been on a Mexican kick of late, with the Raw Vegan Hard Shell Taco recipe I can't help but feista! 
Tonight I used Naturally Ashleys Mac n Cheeze sauce and my Taco Shell recipe for the Nachos ahhhhhh so so awesome!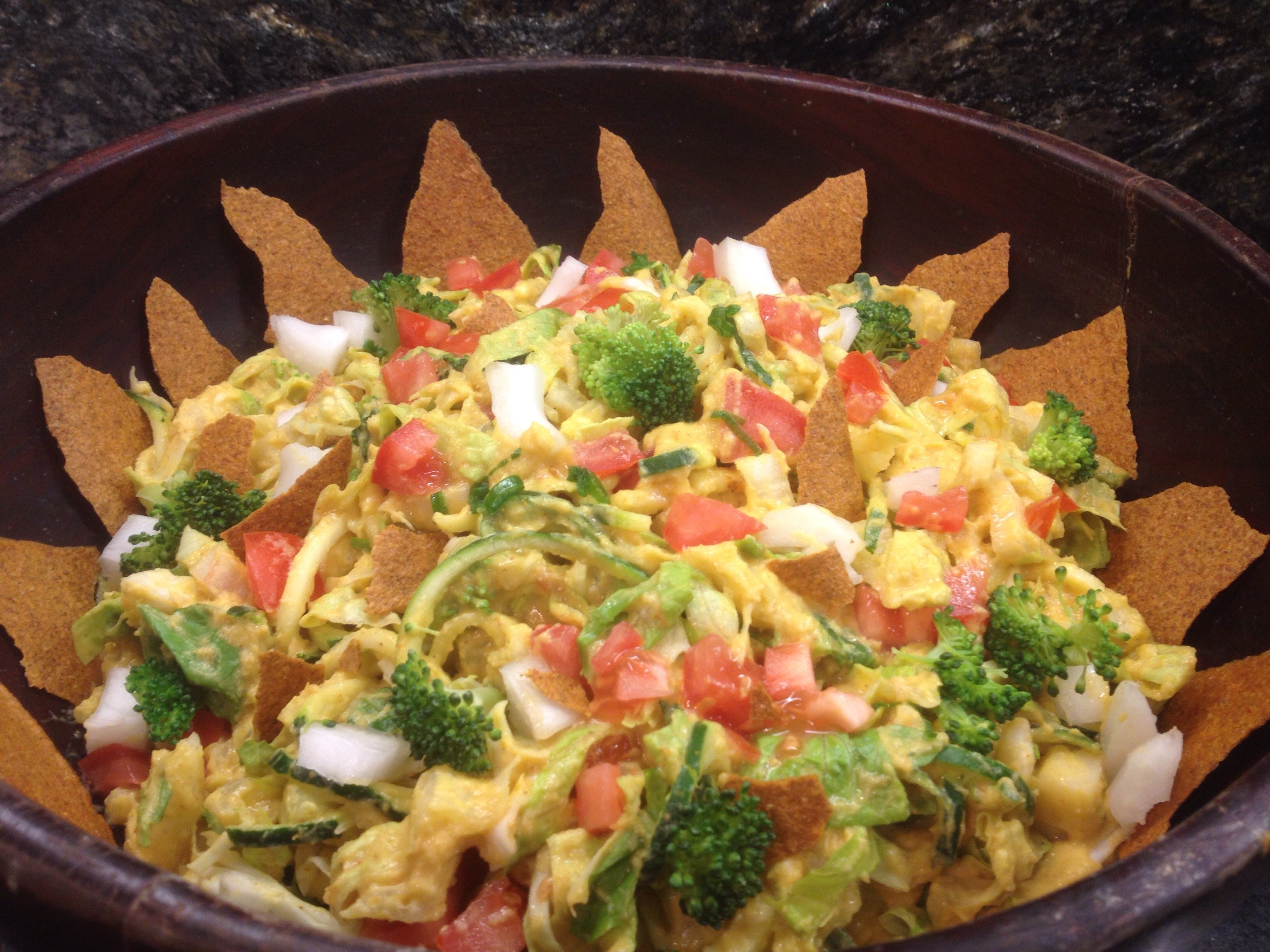 Hope you enjoy it too!!!
Nacho Noodle Salad 
1 head romaine lettuce
1 zuchinni
1 small bunch of broccoli
1 cup shredded cabbage
4 stalks of bok Choy
1 tomato
1 taco shell crunched into chips (Taco Shell Recipe Here)
1 batch of Naturally Ashleys Cheeze sauce (Raw Vegan Cheeze Recipe Here)
Slice romaine lettuce into thin noodle and place in a large bowl, shred cabbage, noodle zuchini, dice the tomato, broccoli and bok choy, add all ingredients to the bowl and mix. Make Naturally Ashleys Famous Mac n Cheeze Sauce and stir in. Add my crunched Taco Shell Chips and dig in!!
Hope you love this recipe as much as I do!
For more epic recipes check out Naturally Ashleys "Childhood Favourites" and my "TRA Retreat Treats" ebooks by clicking the title 🙂
PS If you want to learn how to be a sauce master in the kitchen check out our "Naturally Rawsome Sauces" ebook, a step by step guide to help you make the best raw sauces from scratch!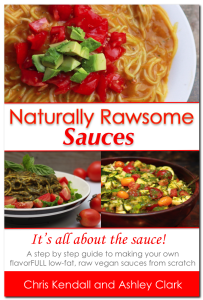 If you want to step up your sauce game this is the book for you, because…
It's all about the sauce! 
Wishing you much 
As Always
Wishing You Much
PeaceLovenSeasonalFruit ck