Frickin Rawsome Pizza – Low Fat Raw Vegan Recipes
$29.95 – $34.95
After 5+ years of research and recipe development, I feel so blessed to bring you the best of the best Low Fat Raw Vegan Pizza recipes possible!
I honestly feel these pizzas taste better than 99% of the cooked pizzas I have had in my life, I am excited for you to try them!
Available as an Ebook & in Print on 100% recycled paper!
Can't decide? Get them both in The Bundle
Enjoy 96 pages of Frickin Rawsome Pizza on 100% Recycled Paper with a Coil Binding!
Prefer an ebook?  Download yours and start making Frickin Rawsome Pizzas today!
Peep this video that shows more!
Do you Love Pizza?!
Come on who doesn't?
For years after going vegan, then raw, I dreamt of making simple low-fat easy-to-digest pizzas that actually taste like real pizza!
I also wanted these delicious pizzas to be raw and vegan while also being salt, oil and if desired nut/seed free!
Well I'm excited to say that you have no need to dream, after 5 years of RnD I feel so blessed to bring you my newest Ebook
Frickin Rawsome Pizza!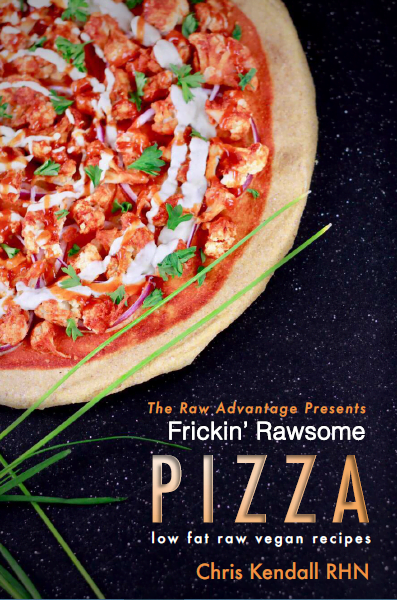 Enjoy your step-by-step recipe guide filled with 18 of my absolute favourite pizza recipe combos sure to satisfy all of your pizza cravings!
I can honestly say that these pizzas are better than 99% of the cooked pizzas I have had in my life!
This recipe book also comes with fine-tuned tips to help you make the toppings taste and texture of your old favourite cooked pizzas!
Here are a few of my favourites that you can come to make your own!
Beyond my 18 favourite tried and true recipes you can make your own dream pizza using:
– 8 amazing low to no fat crust recipes
– 12 delicious sauce recipes
– loads of simple and low fat raw gourmet toppings
and
– 6 creamy cheese recipes
ready to combine to make your own custom pizza!
Step One: The Crust
The crust recipes were the most important for me to get just right for this book. Thin, holds the toppings, similar feel and taste to bread and doesn't go soggy or fall apart. Create yours from a place of abundance, with multiple low to no fat crust options!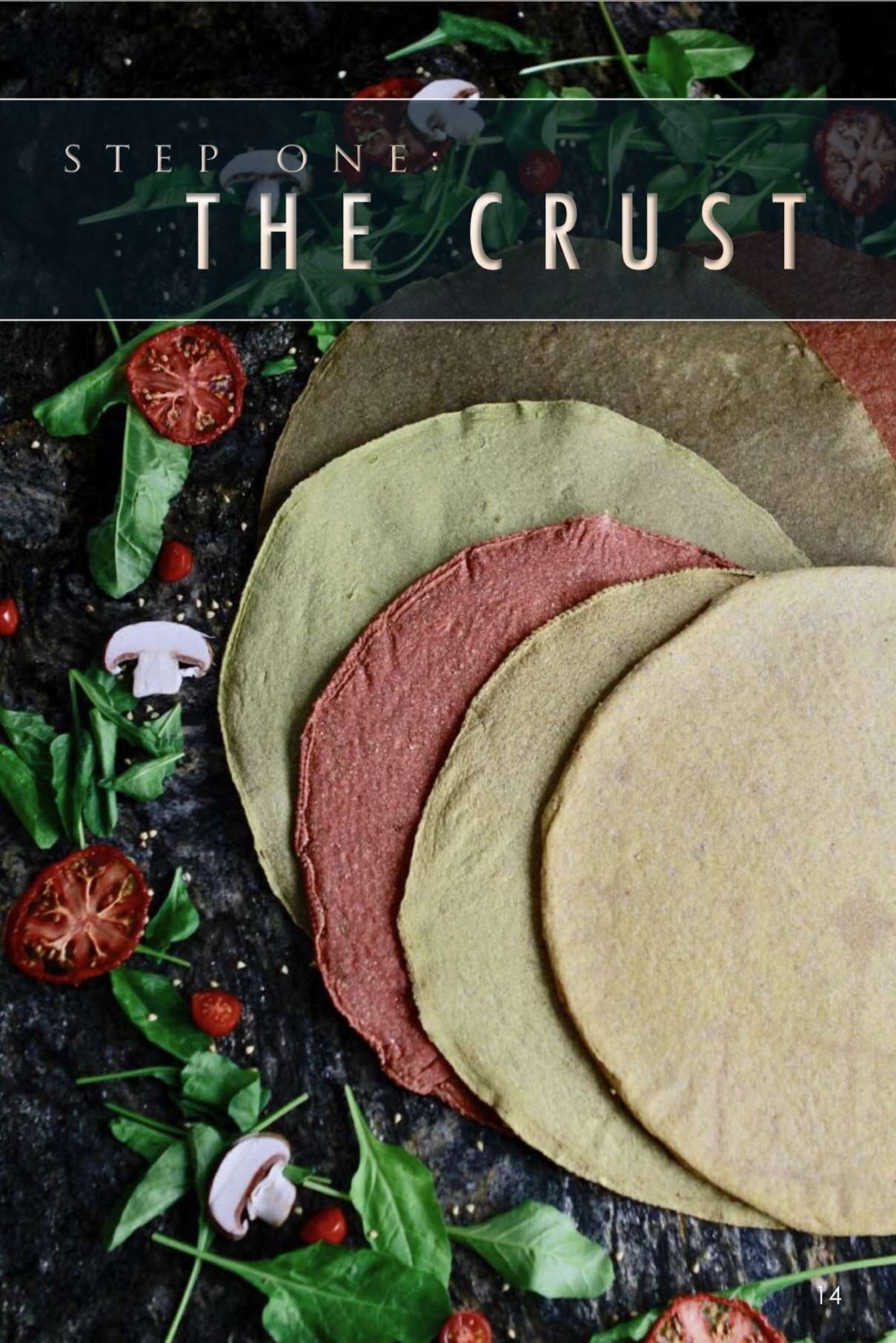 Step Two: The Sauce
It really is all about the sauce and I have got you covered. Mix and match any of the thick and tasty sauces that are sure to make your taste buds pop!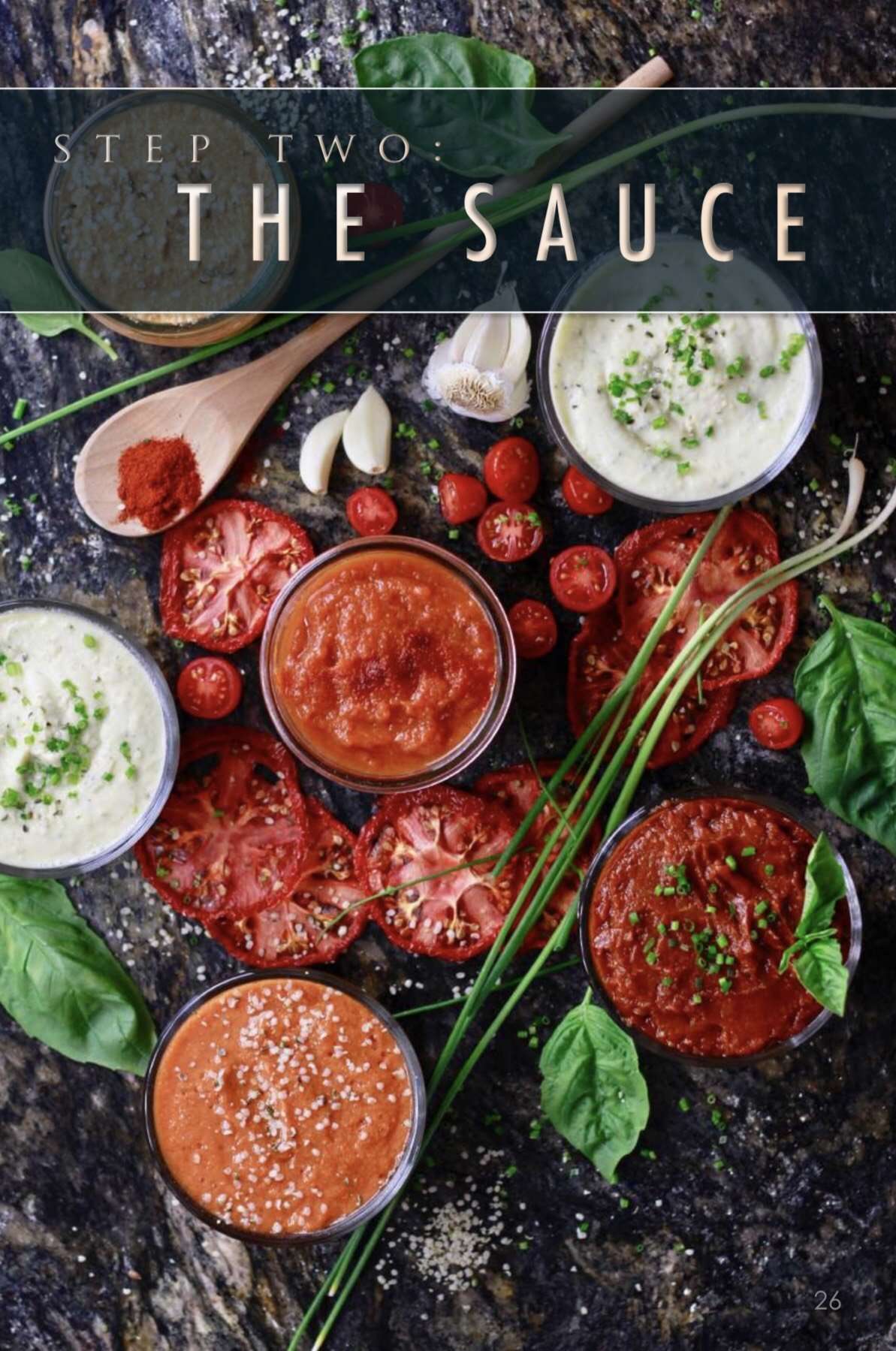 Step Three: The Toppings
Do you like a lot of toppings or just a few, you decide! Armed with the extensive list of simple toppings and texture tips, as well as more elaborate low fat gourmet toppings your sure to have fun creating your own masterpiece!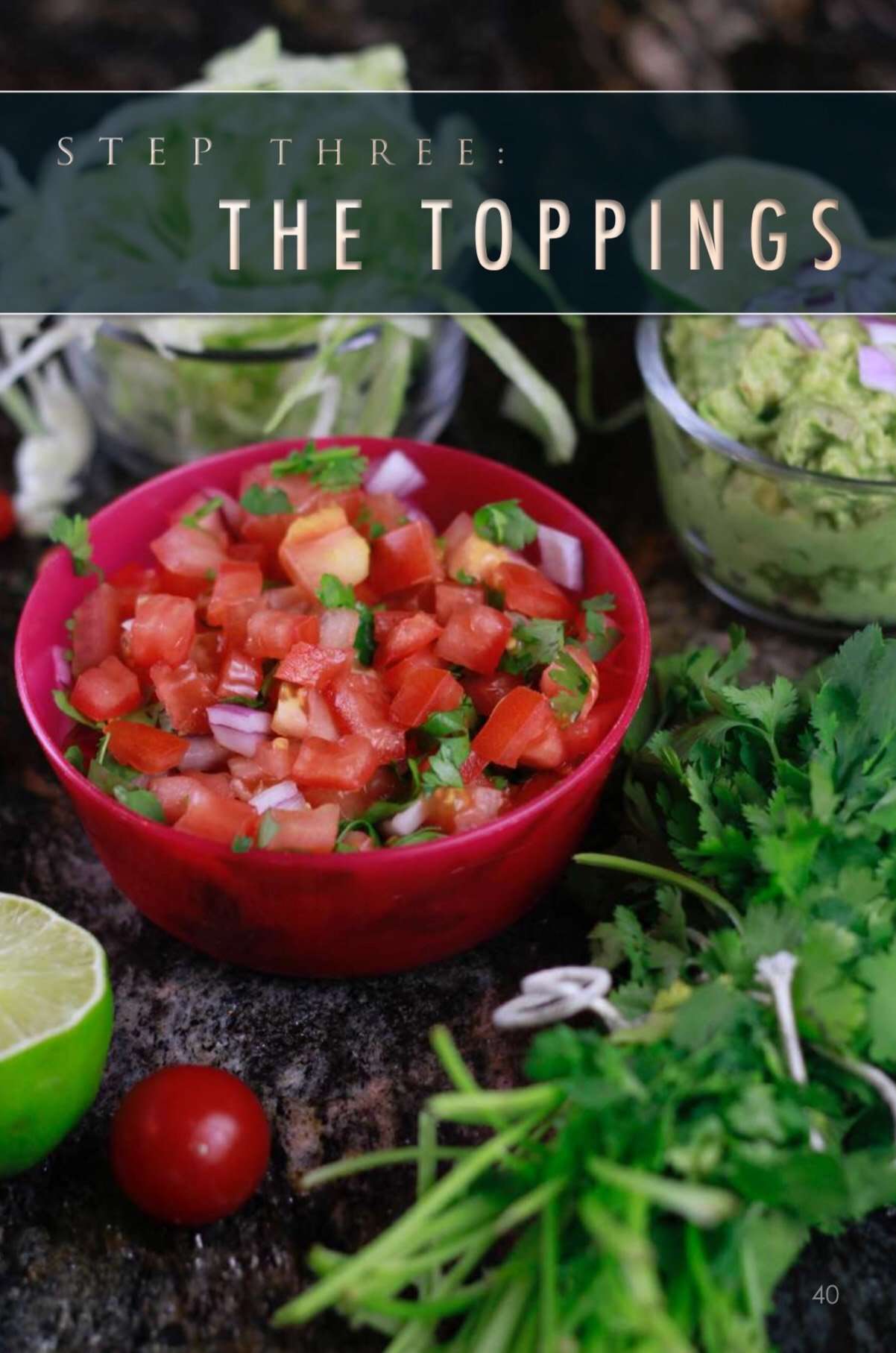 Step Four: The Cheeze
While these raw vegan pizzas taste amazing with or without the raw cheese recipes, we got you covered with both rich and satisfying low to no fat cheezes thanks to Naturally Ashley's recipe contribution!
Put on as little or as much as you would like!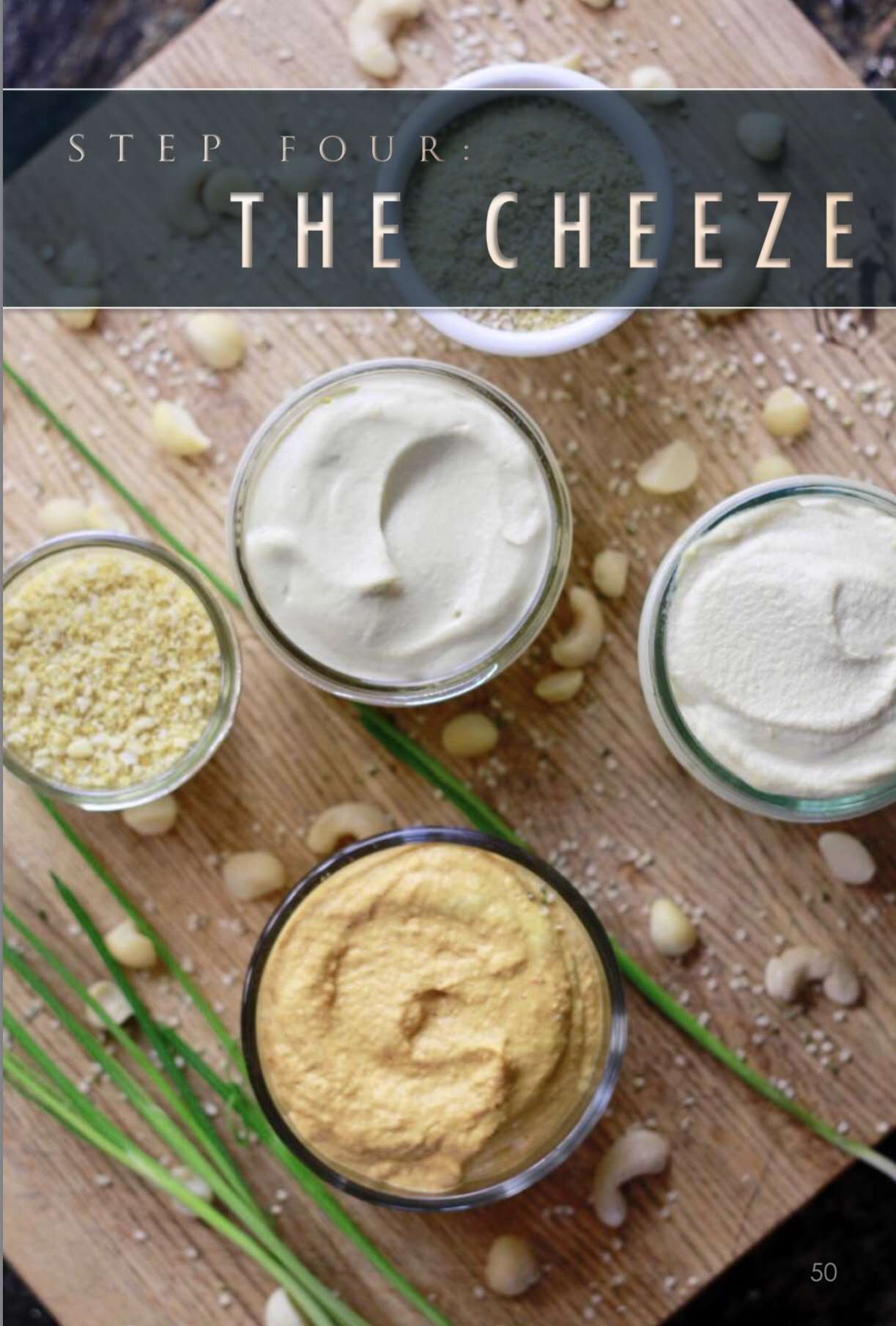 Whalla you got your own amazing and hopefully super delicious raw pizza recipe that you may want to make a again or continue experimenting on! You can literally make endless combinations with all of the base crust, sauce, toppings and cheezes, plus I hope this book inspires you to make your own!
As a bonus you also get access to a private crust tips video that us sure to make you a bonafide crust master!
---
Here are what a few people are saying
"Chris you have really outdone yourself!! These recipes can really help people who believe in a low fat raw vegan lifestyle …to fill the gap of wanting hearty food. Easy ingredients and well mapped out directions make this a winner!! LFRV can elevate health to a whole new level and serve you for a lifetime. Your book is beautiful!! Your recipes are magic… thank you for all you do!"
TANNYRAW, www.tannyraw.com
"There are few people who can make raw vegan pizzas better than Chris Kendall. When I first met Chris, I immediately noticed his passion for food and flavor. He has an innate talent for creating the most delicious sauces and incorporating these scrumptious dressings into his epic recipes. I'm absolutely in love with this book because it shows people that eating healthy doesn't have to be boring…it can be fun, exciting, and delicious! Chris has taken raw vegan to a new level with this book. I highly recommend it to anyone who wants to add more fun and raw vegan dishes into their life!"
FullyRaw Kristina of The FullyRaw Diet www.fullyraw.com
---
In order to make these pizzas you will need the tools of the trade, namely a good blender like the Vitamix and the Excalibur Dehydrator with some teflex sheets!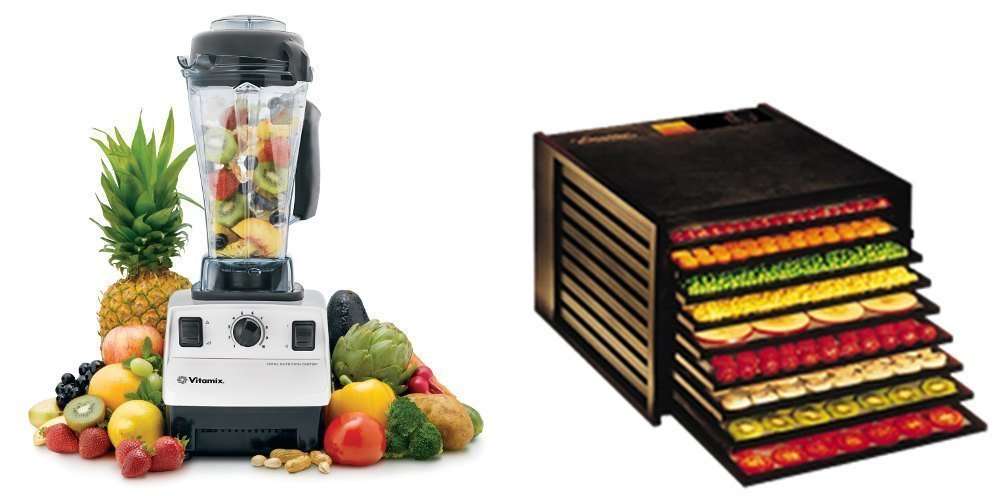 You can grab either, or both, with free shipping here 🙂
---
Throughout the last 14+ years as a raw foodist, I have talked with many people who have troubles with cravings – especially pizza cravings. While the biggest changes come from healing our emotional connection to food and our relationship to food in general (check out my videos on Emotional Eating here for some support), it can be advantageous to have a list of amazing low fat, raw gourmet recipes that curb cravings and leave you feeling great after eating them. This book aims and hits the bulls eye in doing just that!
Here are a few sneak peaks at some of my favourite 18 pizzas, enough for endless raw vegan pizza parties!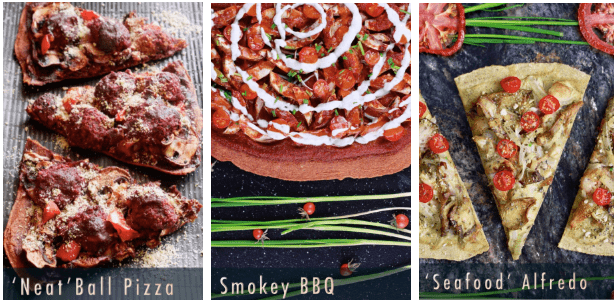 If you have been following me for a while you may know that many of my books focus on simpler hygienic high-water content meals (check them out here); this book is to accompany those with fancier pizza recipes for special occasions and times when we just want a little bit more.
It's such an honour to help you come to enjoy and grow with more from Mother Nature's bounty; anything I can share is a pleasure and honour!
I hope you LOVE the pizzas!
Wishing you Much
PeaceLovenSeasonalFruit ck
| | |
| --- | --- |
| Weight | N/A |
| Book Type | E-Book, Paperback |