Setting Up Your Life for UNLIMITED ENERGY with @healthy_by_wendy
Setting Up Your Life for UNLIMITED ENERGY with @healthy_by_wendy
Enjoy this sneak peek into Wendy's Brand New Course "7 Steps to Unlimited Energy"!
I am sorry to say that the Ultimate Raw Vegan Bundle promo period is over for this year, 

stay tuned and be sure to sign up to my mailing list here to be notified first when the all-new bundle comes back🙏⁠⁠⁠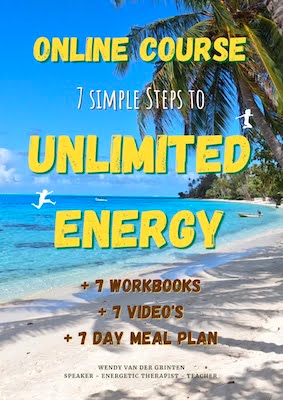 Be done with fatigue. Energy is yours; it's inside you, and that is where you will keep it. Boost your energy level at all times with lasting, simple-to-implement techniques!
💥Locate the root cause of energy shortage
💥Overcome cravings & be totally energized
💥Tap into your Inner Healing Power
💥Make daily healthy choices
Thanks, Wendy for all your sharing and for connecting today🙏🏼
Learn more about the Dutch Fruit Fest – https://Dutchfruitfestival.nl 💥
Follow Wendy on her IG – https://www.instagram.com/healthy_by_wendy/
On your Youtube – https://www.youtube.com/@HealthybyWendy
On her Website – https://www.healthybywendy.com
PS – Check out this Fun Sweet Pudding Reel I made from Wendy's Course!