Best Simple Nice Cream Recipe + Final Day for Vitamix Giveaway
Excited to share what is quite possibly the Best Simple Nice Cream Recipe Ever!
I really hope you enjoy it!
To the Best Simple Raw Vegan Icecream Recipe, ie. Nice Cream!
This recipe is a pretty big serving of nice cream, feel free to cut it in half if you like. The basic ratio is 1 part grapes and 2 parts frozen bananas. If you do not have a Vitamix Blender you can also use a food processor, simply let the frozen bananas sit out for 5 – 10 minutes to partly thaw to make it easier.

Best Simple Nice Cream Recipe
3.5 Cups Seedless Grapes (1.1 lb / 500 g)
9 Frozen Bananas ( 2.2 lb / 1 kg)
Directions:
1. The night before peel, chop, and bag 9 bananas in a freezer bag and place them in the freezer.
2. When you are going to make this recipe remove the bananas from the freezer, break them up and let them sit for 5 – 10 minutes to slightly soften.
3. Place the seedless grapes in your powerful Blender, such as the Vitamix blender or food processor, and then place the frozen bananas on top.
4. Turn the blender or food processor to high speed and use the tamper to violently push them into the blades
5. Once all smooth and creamy it is ready to soft serve, Enjoy!
If you like the looks of this recipe you may want to check out this amazing Bubble Gum Nice Cream Recipe!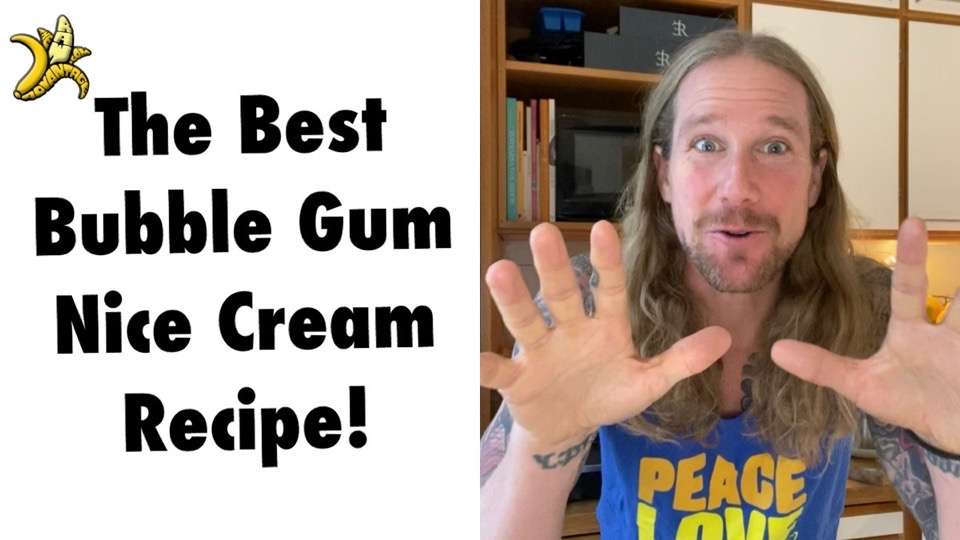 If you are looking for a new blender I can not recommend Vitamix highly enough!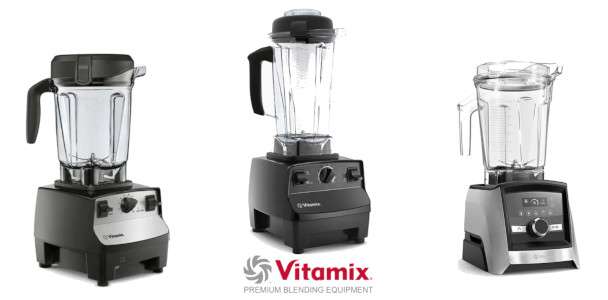 IMHO Vitamix offers the best blenders in the business, I have been using them for over 20 years and they just celebrated their 100th anniversary. With the best warranty around and a wide range of options to fit your budget and needs the Vitamix is the one kitchen tool that I would recommend all health seekers invest in. If you already know you want one check them all out here!
*Note Vitamix also offers flexible payment plans!
PS – I am a proud affiliate of Vitamix, by using any of my links you help support my filthy banana habit at no cost to you and in fact can receive free shipping in USA and Canada! I really appreciate the loving support shown.
As Always
Wishing You Much
PeaceLovenSeasonalFruit ck