Low Fat Raw Gourmet Hype!
Low Fat Raw Gourmet Hype Hype Hype!!!
I know I know, Too much.
When is the new raw transitional recipe book coming………
Soon!!! Really I promise!!!
This video will be the last to tantalize and tease you with some of the best of the best and newest recipes from the "TRA Retreat Treats".
If you haven't checked out my post on "Chris Kendall – Raw Vegan Diet Interview" on Loving It Raw do check it out.
Also!! If you haven't seen the "Banana Commander" in action at Finca de Vida's 2nd Banana eating Contest featuring some 80/10/10 heavyweights, you really should check the video and my whole post on it here!!
Its been a real joy to create and share these recipes with those close to me, I am so excited to spread them all over the world offering them by Donation as all my ebooks and services are. I am more than sure that they will help bring ease to the sometimes difficult periods during transition or in applying the raw food diet.
Take a ride with me, and enjoy the pictures, reviews and gratitude from the various dinner parties, raw consults, and question-and-answer sessions I held in Saskatoon this past winter.
Starting off with some delicious perfected Low-fat raw vegan Coconut Pad Thai, Oh My, once you try this one you surely will Cry! ahah This video really shows off the whole creation process as well as the spreading of my Truly Low Fat Raw Gourmet East Indian Dinner. Making this 4 course meal for 2 different dinner parties helping perfect and taste test it was a true joy.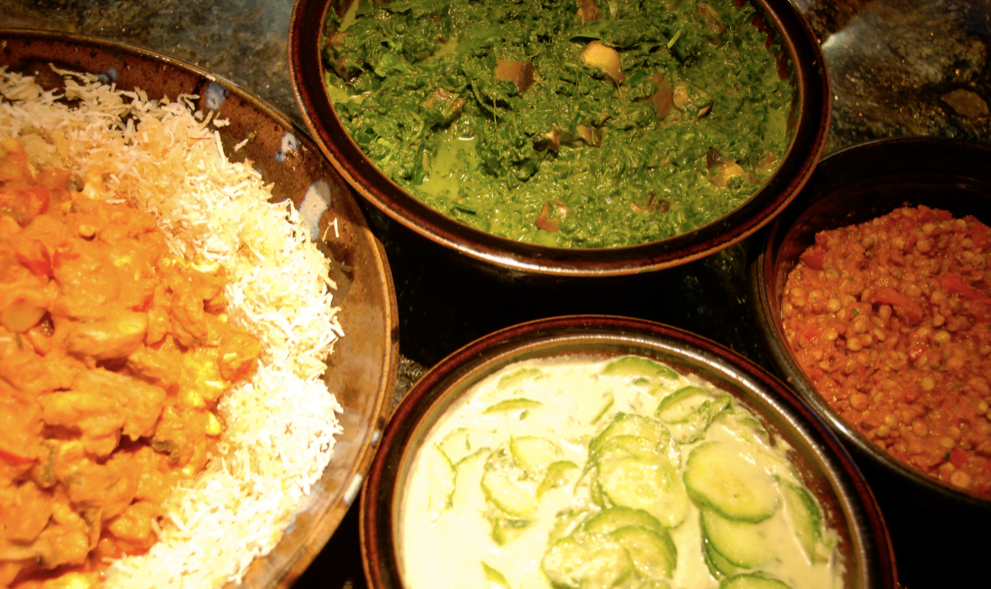 Thanks so much Cam and Sharon for helping and Hosting, as well as Kirby and Chris for bringing even more people to my house!!
The amazing Brittanica Yoga Goddess graces this video with much smiles and joy, blissfully spreading all things good.
Deanna Litz of Light Living gave an interesting discourse on "raw bread" followed by a great review of the meal. Deanna and I have at times co-hosted the raw food potlucks in Saskatoon Saskatchewan, although she is surely the Grandmaster hosting them entirely over the last year and a half!! She offers raw food prep courses, eco and chemical-free light living courses, and much more all on her page. A true inspiration dedicated to uplifting and empowering others I highly recommend checking her out 🙂
I really love coming together with people helping bring clarity and common sense to the raw diet.
Dinner parties and Group Consults are a great way to share food and sound information on the raw food diet and all-around healthful lifestyle all while making new friends.
I am always available for Consultations in person, via Zoom, or email in a one-on-one format or in groups, or for presentations small or large.
If you really want to make a huge change in your lifestyle but aren't sure that you can do it on your own check out my Full Time Live in Raw Food and Health Consultations!
Living my Bliss with thanks to all, offering my services by donation 🙂
As Always
Wishing You Much
PeaceLovenSeasonalFruit ck