My Favourite Wild Edible Greens!
Direct from Malmo Sweden I share my favourite wild edible greens freshly picked near the sea. Wild edibles make it way cheeper and easier to get all the nutrition your looking for, watch the video for much more and to learn about my favourite.
There are so many reasons to include more wild edibles in your healthy lifestyle. The longer I am on this path the more it simply makes sense to eat closer to nature, to forage what I can from my environment and come to know and learn what foods are edible and how to identify them. Nutritional powerhouses most wild edibles are considered weeds because they are so resilient and hardy, this means they are strong and carry a heavy energetic punch. Armed with deep taproots these wild greens dig deep into the earth sucking up deeply rooted nutrition and are of course easy to grow. Including more wild edibles in your diet can be great to reduce costs, increase nutrition, add variety and can really come in handy in a pinch. Eaten on a stroll or collected for a wild salad or mixed salad with other more mild greens helps add lots of variety!
Disclaimer, make 100% sure you know what you are foraging before eating, bring pictures, look them up on line, collect and bring back to your computer for further examination. Always better to be safe rather than sorry. 
Over the years I have taken a few wild edible walks with experts, read some books and yet have so much to learn. One teacher taught about the 12 wild edibles that apparently grow on every continent that humans inhabit, given a growing season. While I do not remember them all, I intend to post more on this subject, I can share some that I do know
purslane, dandelion, plantain, clover, nettles
and my favourite as well as and the favourite of Victoria Boutenko of RawFamily.com
Lambs Quarters aka Wild Spinach!
Known by many colourful names including pigweed, fat-hen, goosefoot, bacon weed, muck hill weed and even "dirty dick" this delicious summer time treat is abundant in many areas and not to be missed. Truthfully one can hardly ignore the plant, almost magically appearing anywhere bare earth shows in garden plots, it's eager to produce edible greens until frost. Lambsquarters can also take over a garden, a single plant can produce at least 75,000 seeds a season.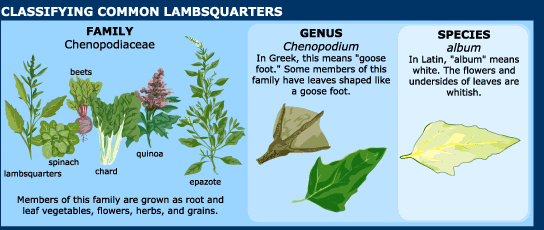 Their ancient name was "all good," and all good they are containing more iron and protein than raw cabbage or spinach (which is over 2.5 x that of steak, per calorie), more calcium and vitamin B1 than raw cabbage, and more vitamin B2 than cabbage or spinach. According to Joan Richardson's Wild Edible Plants of New England,lambsquarters "even outclasses spinach as a storehouse of protein, calcium, phosphorus, iron, vitamin C, and great amounts of vitamin A, not to mention all the minerals pulled out of the earth by its strong taproot." It also lacks the puckishness of spinach, although it also contains oxalic acid.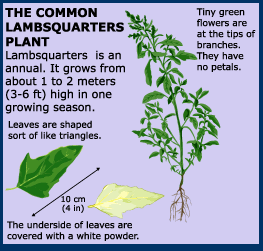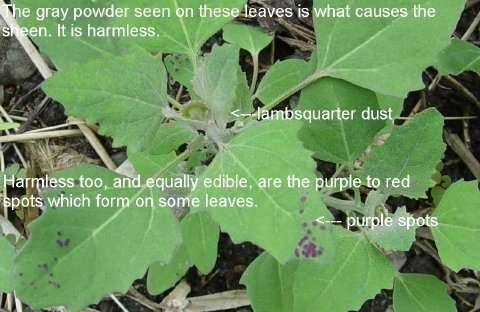 Identifying lambs quarters is fairly straightforward, Richardson, in Wild Edible Plants of New England, gives some of the clearest clues: "The shape of its leaves and, especially, the talcum-powdered appearance of the young growing leaves gives it away. This mealy powder, most noticeable on the undersides of the leaves as the plant gets older, repels water, but disappears upon cooking. The leaves themselves are bluish-green, delicate to the touch. The stem is fleshy, tender when young."  Richardson also notes that the upright, branched, mature plants (growing to 3 or more feet tall) have alternate leaves; and that the top leaves may be smooth-margined, but lower leaves are somewhat triangular and toothed. She warns that people should forage only in uncontaminated soils and that if crushed leaves smell like turpentine, you've found "an inedible relative. Leave it alone."
As mentioned in the disclaimer above, such caution is true for any foraging. Warnings from www.kingdomPlantae.net suggest avoiding lambsquarters if it grows in artificially fertilized or treated soils, because it absorbs pesticides and "is prone to accumulate high levels of nitrates." Likewise, don't harvest it from manure piles, where it commonly grows, because of possible pathogen contamination.
Foragers are often cautioned to eat only moderate amounts of lambsquarters because of its oxalic acid content. As with spinach, the oxalic acid can interfere with the body's absorption of iron and calcium. While some suggest cooking or pairing with other high calcium / iron foods to negate the above effect imho it is key to note that the amount of iron and calcium in lambs quarters exceeds the amount bound by the oxalic acid. With this in mind, recognizing the bodies intelligence I choose to enjoy whenever I come upon them in the amounts I readily enjoy and stop when my body gives the signal. As with all variety is the spice of life, enjoy until you do not and then move on, the desire with come back…
Learn more about the Highest Omega 3 and Organic Sodium Wild Edible there is, it tastes like black olives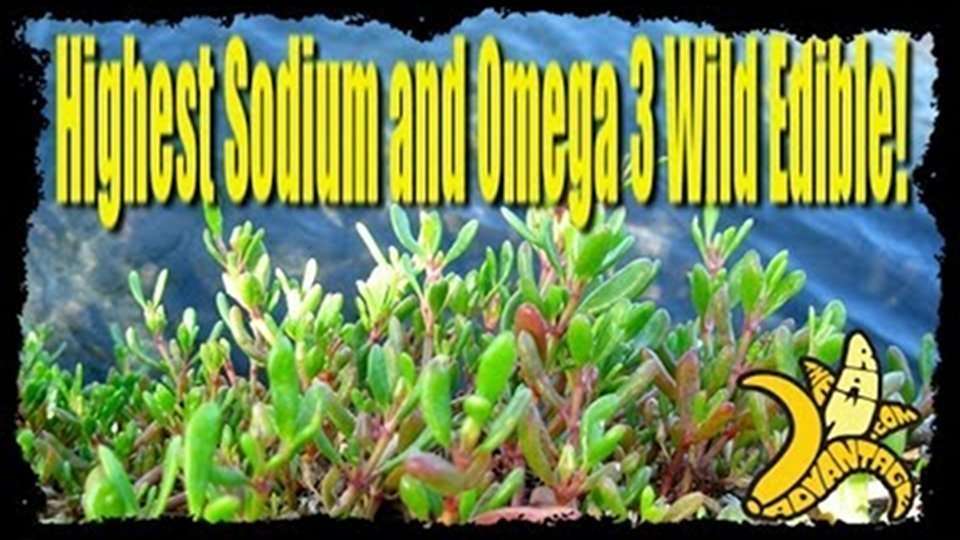 Learn how to make Unlimited Free Local Organic Green Juice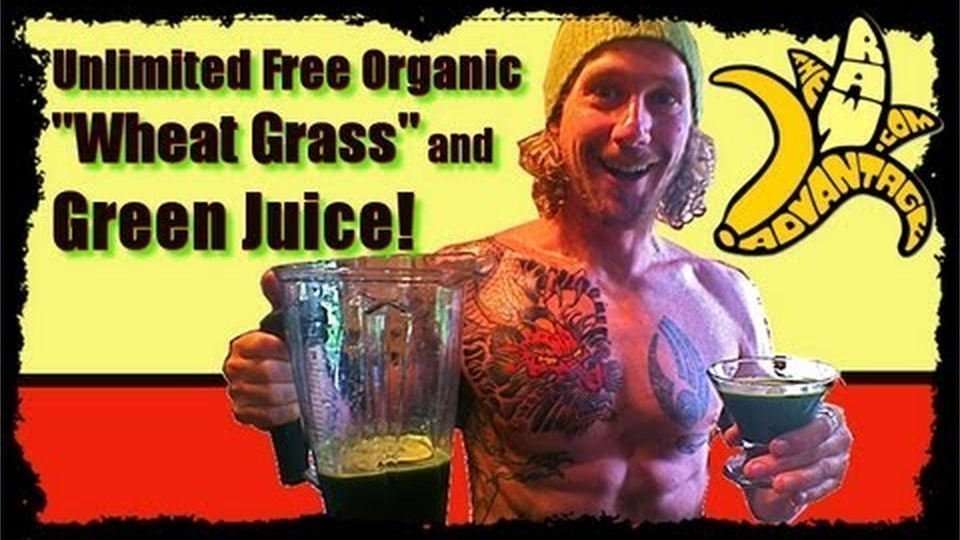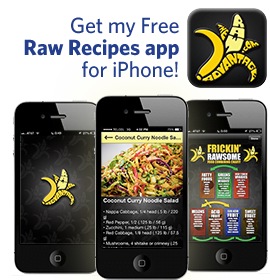 I hope you really enjoyed this post on my favourite wild edible greens, what a tasty and simple way to get more deliciousness and nutrition in! 🙂
As Always
Wishing You Much
PeaceLovenSeasonalFruit ck