Raw Foods Raise your Vibration w/ Planetary Awareness
Blessed to share this interview my friend Dave did with me for his Youtube Channel
In this fun video we go into some simple as well as interesting topics surrounding raw food and holistic health with a little bit of channeling at the end!
I really hope you Love the Interview and Check Out and Subscribe to Dave's Channel as well! 🙂
I got to know Dave at my Raw Food n Yoga Surf Adventure Retreat here at The Farm of Life in Costa Rica!
Check out my next yearly Retreat out here,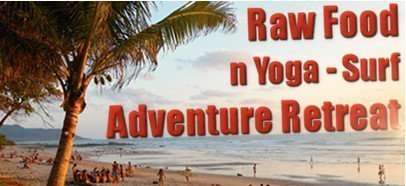 Click Here to learn a ton more and to reserve your spot!!
We had such a blast together, he actually stayed two weeks also attending the Farm of Life's "Into the Light" retreat as well.
A high vibrational being himself Dave focuses on various means to raise your own vibrations to increase planetary and self awareness. Dave will be hosting a Sound Vibration retreat at the Farm of Life as well, be sure to check out all Dave offers, blessed by him and I am sure you will be too.
As Always
Wishing You Much
PeaceLovenSeasonalFruit ck