Vegan Lifestyle and the Importance of Community
When embarking on a Raw and Vegan lifestyle one can feel isolated and alone amongst family or like a outsider in the crowd. Growing with community, both online and in person is so important for so many reasons. In this video we go deeper into this important topic delving into the 3 stages we go through as well as key ways we can help grow the community.
I feel so blessed to be surrounded by such a amazing and loving community within the vegan and raw food movement. Sure there are people that can be pretty harsh and at times drama pops up, I am not sure of any community that doesn't have that, but over all we are so lucky to have such a thriving community of passionate, compassionate like minded people. Newcomers to the lifestyle often have a hard time before really finding their feet within their family and group of friends, especially when they are making radical changes to their mindset and lifestyle. Often I have heard people at festivals say "What am I going to do after this its going to suck going back home" or "I have lost so many friends" which quite honestly, from my perspective doesn't make sense, thus making this post. I wish to share three stages of growth that one can grow through from being a part of a loving community and want to point out they are not a 1,2, and 3 your done, but rather a circle, you may find yourself going around and back and forth within.
Feeling alone and isolated you find community and with that so many like minded people, forming a warm cosy blanket of love, acceptance and security in being yourself. This can feel so good and is vital to opening your heart and self to others without fear of being judged. This really allows you to explore yourself, what your truths, needs and wants are in relation to the lifestyle.
You find your place in the community and discover that the warm feeling and security isn't enough, you want to enrich and help others within the community. Sharing thoughts, perspectives, recipes, information and time with many others on the lifestyle, creating fruit lucks and blog posts to spread this information to others who are interested.
You come to recognize the global community and beauty of all people no matter their path, seeing the truth that the only separation between one another is in the mindset. With this you dive out of the smaller raw food community and want to spread love, compassion and tolerance to others in order to be a bright light fulfilling a deeper soul purpose. This may be through simple casual interactions, putting on larger events, speaking honestly from the heart with loved ones, family and friends or any other means of sharing your light.
As mentioned this is a cindrical list and one may find themselves at any point again and again diving back into community to be nurtured, nourished and recharged. I often use the Building your Bonfire analogy, when at 1 your like a candle, easy to blow out and in need of shelter. By number two your a fire and a light for those that are near your circle but by number 3 your a bonfire able to be seen for miles around and from space. People are looking for a light, be that bonfire, be that lighthouse and shine bright knowing you always have a loving compassionate supportive community to help you restore passion and restoke your flames.
I hope this post resonates, there are so many ways to share the light, enjoy finding your ways!
We are so blessed with a abundance of online communities that can be so helpful in growing in such ways, that said there is something extra special about forming bonds with people in person, for that Raw Retreats (My next Raw Food and Yoga Surf Adventure Retreat is in March 2018 learn more here)
and Raw Food Festivals Reign supreme!
Below I am going to share some Links to the Festivals I am a part of and blessed to be doing Talks, Yoga classes, Food Demos, Support Groups and at some Raw Cheffing!

This will be my third time back to the Sweden Raw Food Festival, its the most laid back loving festival out there, situated in a traditional Swedish farm, song dance connection and more! I shall be sharing a food demo, a yoga class and one talk 🙂
Enjoy the Swedish Raw Life Festival this July 13 – 16th Click to learn more 
---

I just love the Denmark Fresh Food Festival, this will be my 4th time back, they have some of the best quality food out there and amazing education! I will be making dinner one night, doing a talk, a food demo and yoga class!
Check out the Longest Running Raw Food Festival in the World, the Fresh Food Festival in Denmark July 20th – 23rd 
---

I feel so blessed to be going back to the Woodstock Fruit Festival for the 9th time?! I will be sharing via 3 talks, 4 yoga classes, 2 support groups, and 1 food demo. Plus Naturally Ashley and I will be making all of the sauces every night for the festival!!
Experience the biggest raw food festival in the world August 20th – 27th in NY state, get $100 off your first time if you use my code "banana", learn more and Click Here to sign up 
Plus I want to make sure you know I will be hosting the 8th Annual NYC Frickin Fruitluck in Central Park, Sheeps Meadow August 30th at 11:11 for Free Yoga and Fruitluck from there on!!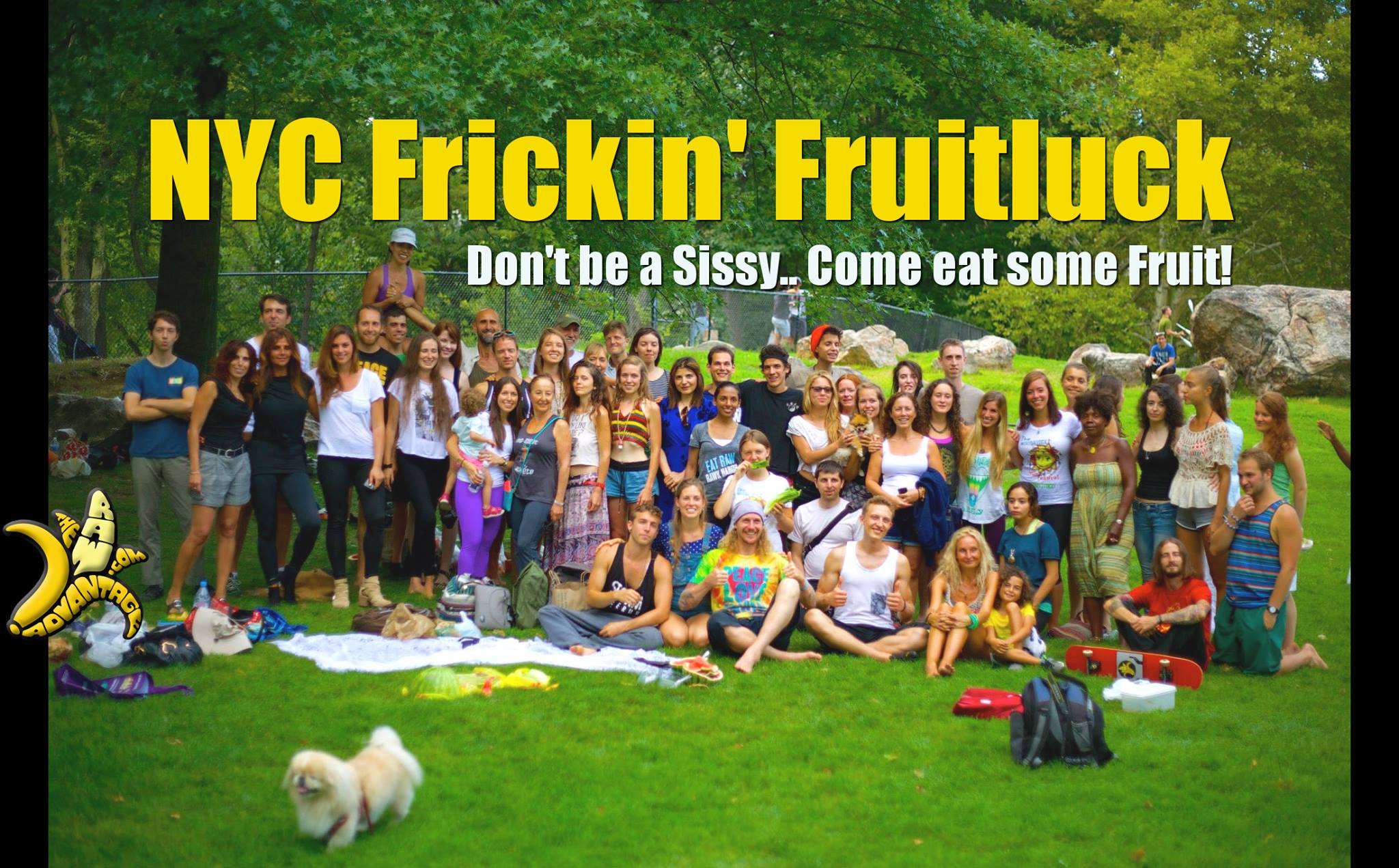 Join us and get your fruit on!
---
Honourable Mentions to the amazing festivals I have been a part of in the past <3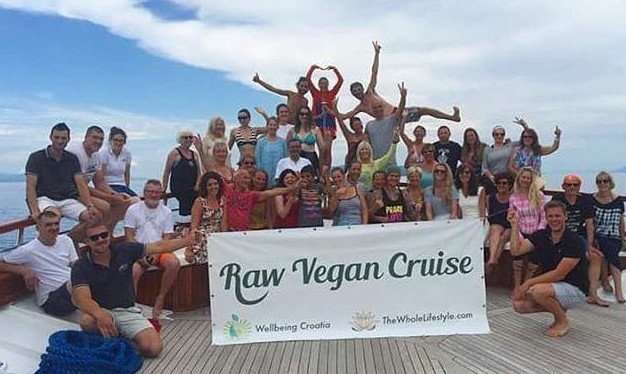 I had such a fun time cruising around Croatia last year that although I will not be a part this year I want to invite you to have a blast with Jesse, Happy Raw Reny and everyone else!
Learn more about the amazing Raw Vegan Cruise's in Croatia this June 24th – July 1st and again August 12th – 19th 
---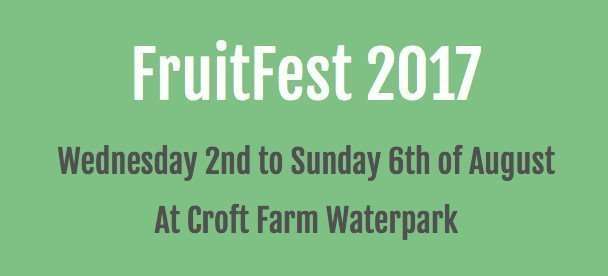 I have been to the UK Fruit fest 2 times and have to say its a tight nit family feel with amazing food, education and activities! Excited to go back another year, be sure to check it out!
Learn more and enjoy the UK Fruit Fest this August 2nd – 6th 
PS grab a Don't Have A Cow Go Banana's T-shirt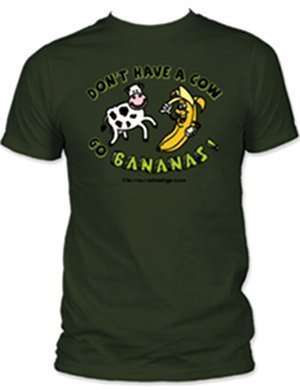 on Organic Cotton Here, or check out any of my other Rawesome T-shirts!
As Always
Wishing You Much
PeaceLovenSeasonalFruit ck