Tonight's salad really had that Eastern Persimmon Tang'
Inspired by a sweet n savoury Asian stir fried greens memory I set at this delight!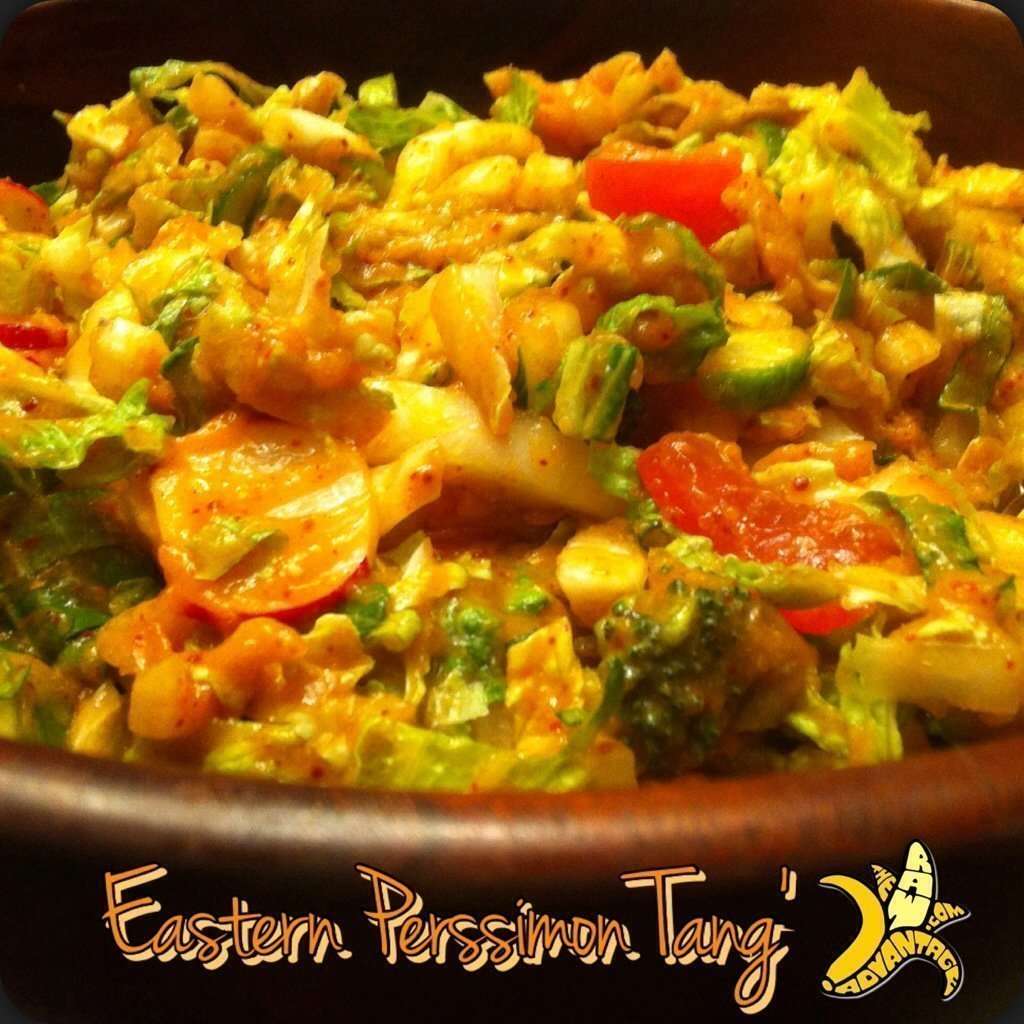 Simply thinly slice
a head of romaine
4 bok Choy stems
6 big nappa cabbage leaves
1/2 a cucumber
4 radishes
1 tomato
Blend
5 persimmons
2 tomatoes
1/3 cup sun dried tomatoes
Squeeze of lime
And a optional
Thumb of ginger
Red jalapeño pepper
Mix all well and dive in! Mmm
I hope you enjoy this simple overt free high carb sweet savoury n tangy salad!
While the food combining wise persimmon and tomato isn't a classic combo I have found that due to the near matched water content and higher portion of persimmon it digests well!
See for yourself n let me know know you think!!
Much

As Always
Wishing You Much
PeaceLovenSeasonalFruit ck