Unboxing Kitchen Tools – Electric Spiralizer by Thinkkitchen
My first Unboxing video showcasing and reviewing a new electric spiralizer/noodle maker my mom bought me as a gift!
I have used tons of different kitchen tools to make vegetable and fruit noodles, from hand-held, countertop manual noodlers (Get my favorite angel hair manual noodle maker Here) and fancy $1500 machines (as used at the Woodstock Fruit Festival – more below) and gotta say I am pretty impressed with this one. This Thinkkitchen automatic electric spiralizer comes with a 2-year warranty and so far works amazingly with everything I have thrown at it. It was originally $120 but then went on sale for $50 and then to $29!!!
Unfortunately, I can not find this exact brand online anymore so instead check out the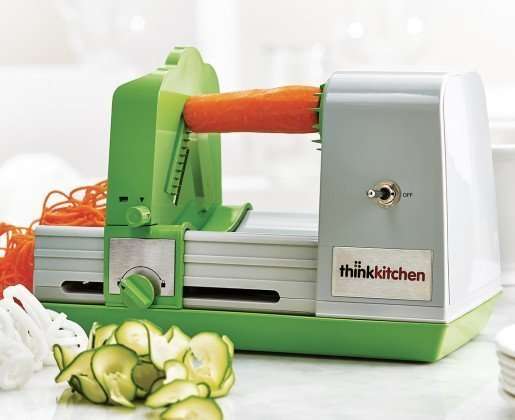 Best Electric Spiralizers available on Amazon Here!
I hope you enjoy the unboxing video, let me know if you want to see more of these and if you want me to do a video on all of the different ways to make raw noodles 🙂
As mentioned I have used and enjoyed the noodles from the best electric spiralizer raw noodle machine, worth $1500 per machine, it's what we use at the Woodstock Fruit Festival!! I know that sounds extravagant but I must say it produces the best noodles ever, seriously it actually makes a big difference, thin linguini type that is fully dry even when stacked in a 50-liter bin!!
The Woodstock Fruit Festival is the event of the year, the biggest fruit festival with the most variety, the largest lineup of speakers/activity leaders, and truly a place to come together to grow in self, community, and knowledge, while having a blast.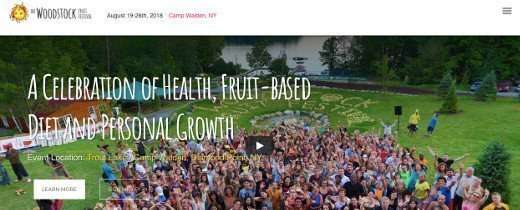 Learn More and sign up for the Woodstock Fruit Festival Here, PS – use my code "banana" to get $100 off if it's your first time!
I hope you love the video and dive into more of my recipes!!
See you at Woodstock!!
As Always
Wishing You Much
PeaceLovenSeasonalFruit ck