Durian Guide To Thailand
Full color maps, photos, and mouth-watering durian pictures

 

Guides to finding, selecting and buying the best durian ever

 

 

Insider tips to help you avoid getting ripped off for crummy durian

Seasonal and regional information to help you figure out when and where to go

Practical travel tips to help you navigate the back roads of Thailand

Cultural insights to give you a richer, more rewarding travel and eating experience

Directories of fruit farms, markets, and orchard accommodations

Advice on sourcing durian no matter where you stay in Thailand

Tips on traveling as a vegetarian or other special diets


Get 30% off  this book for the whole month of January, simply use the code

"2016DURIANTRIP"

at checkout!!
Dreaming of durian?
Hungry for adventure?
My friends Rob & Lindsay of Year of the Durian, are obsessed with durian and have written an amazing travel guide!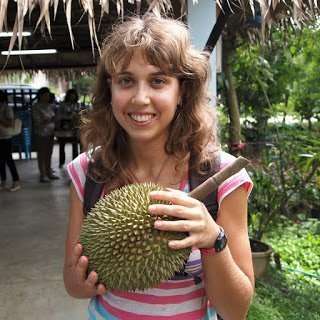 Whether you want to take a trek through the jungle, hang out with elephants, chill on a beach, or just relax and enjoy the exotic atmosphere, they"ll make sure you've always got some durian by your side.
Get 30% off  this book for the whole month of January, simply use the code "2016DURIANTRIP" at checkout!!
In this book they share everything we know about being a durian fiend on the loose in Thailand. Designed for the eco-conscious adventurer who has a real taste for durian, this book will help you connect with Thai fruit farmers and learn about sustainable horticultural practices, all while eating the best durian Thailand has to offer.
Let durian guide you off the beaten path to a uniquely delicious adventure.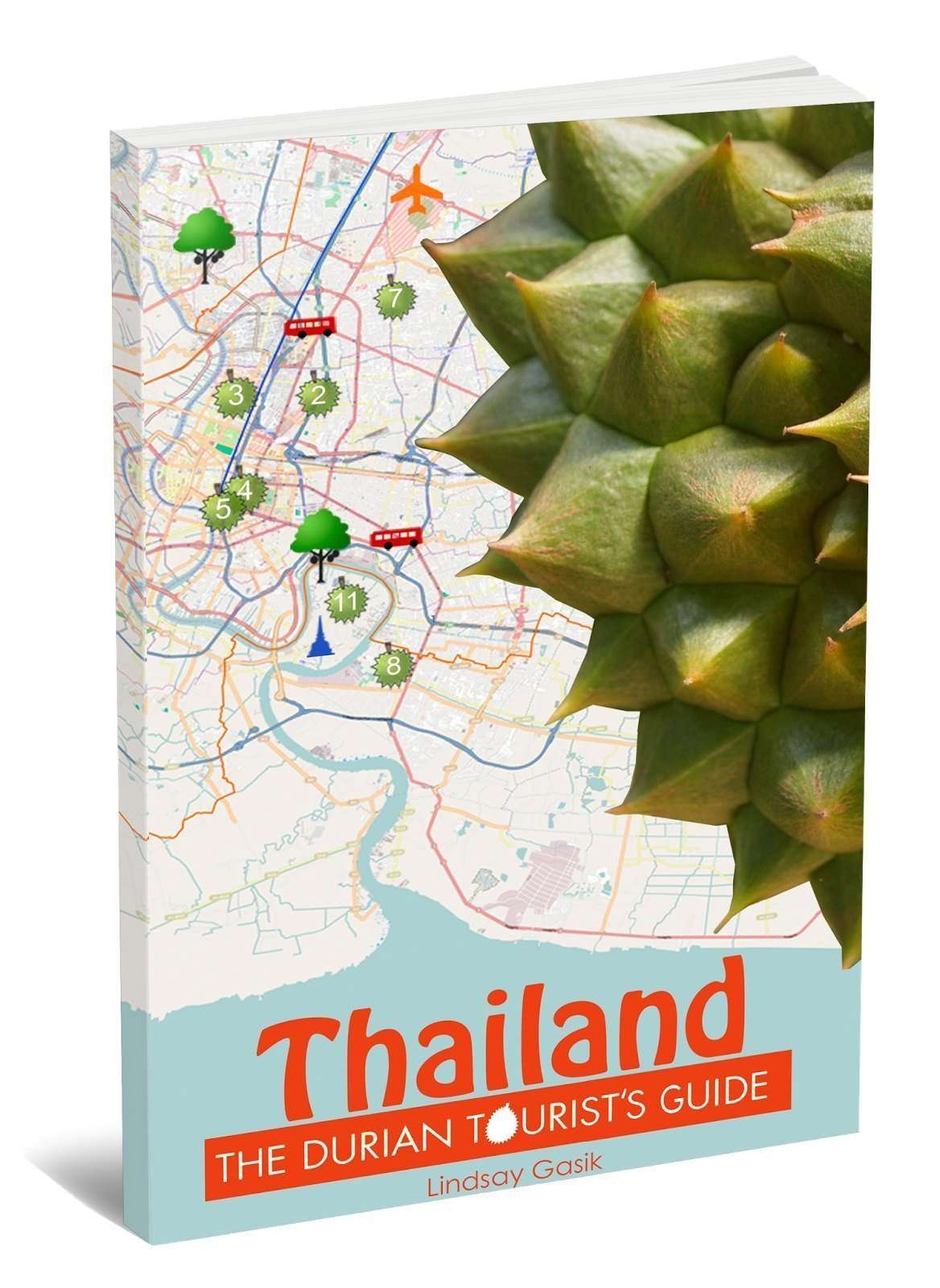 This 237 page, in-depth travel guide leads you through 13 of the best places to eat durian in Thailand while helping you connect with local farmers, learn about Thai culture, and of course eat the freshest, tastiest durian possible.
Enjoy the Sweetest Adventure with Much
PeaceLovenSeasonalFruit ck