Taco Shell Recipe, Raw Vegan Hard Shell Tacos!
SO excited to share my new Taco Shell Recipe,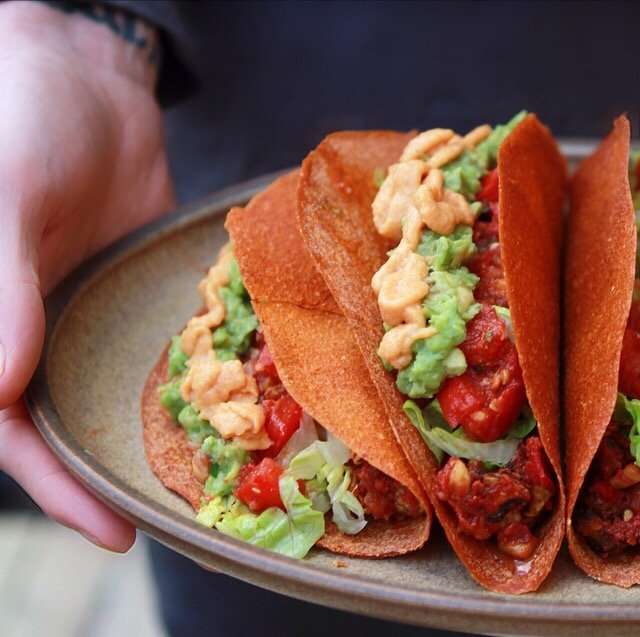 Seriously, Raw Vegan Hard Shell Tacos!!!!!
I gotta say this is one of my all time favorites recipes and brings back delicious memories!!  Crunchy, savory, heck it really does remind me of my old family taco nights!!
But First…
---
Naturally Ashley and I just recently launched our new Book
"Naturally Rawsome Sauces"
Your step by step guide to becoming a raw vegan sauce making Master!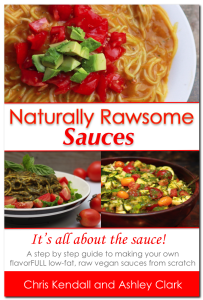 We share all of our insights tips and secret tricks to making the best sauces ever and also have some of our all time favorite sauce recipes in there for you to enjoy!
If you want to become a verified Sauce master and have your dishes be the Talk of the Town… You will want this Book!
Its All about the Sauce, and we got you Covered!
---
Back to the Post at hand,
Are you ready for some raw vegan hard shell tacos?!
Peep the video for some Batman infused Taco making Action!
To make these bad boys you will need..
A Powerful Blender – I recommend the Almighty Vitamix Blender (grab yours Here with Free Shipping)
A Good Dehydrator – I recommend the Excalibur 9 tray model with teflex sheets, (grab yours here with Free Shipping)
Hard Shell Tacos
6 Cobs of Fresh Picked Corn
8 medium Roma Tomatoes
1 bunch Green Onions
1/4 Cup Flax Seed
1/8 cup Taco Spice – * Mix of (chili powder, garlic powder, onion powder, red pepper flakes, oregano, paprika, cumin)
* all optional and to your taste preference
Blend all till smooth as can be (blending green onions last) and pour 1/2 cup portions onto the teflex lined dehydrator sheets. You can fit up to 4 portions per sheet, spread them out with a large knife until you have uniformly thin circles that almost take up the whole teflex sheet. I recommend you watch the video to see more detail. Place in the dehydrator at 135 for 1.5 – 2 hours, rearrange the trays and turn them around so that the least dehydrated sides get dried, reduce heat to 105-110. 2 hours later carefully peel the flat shells off of the teflex sheets and place 4 per tray. Carefully fold the taco shells in half placing a rolled up teflex sheet in the middles to make perfect taco shells, again best to watch the video to see exactly how to do this. Dry for 5-8 hours and whalla you have amazing crunchy formed hard taco shells!! Store airtight in a Ziploc if your not eating soon to keep crispy! 🙂
For some amazing fillings for the Taco's I recommend you check out my "Mexican Night" Theme in my "TRA Retreat Treats" ebook,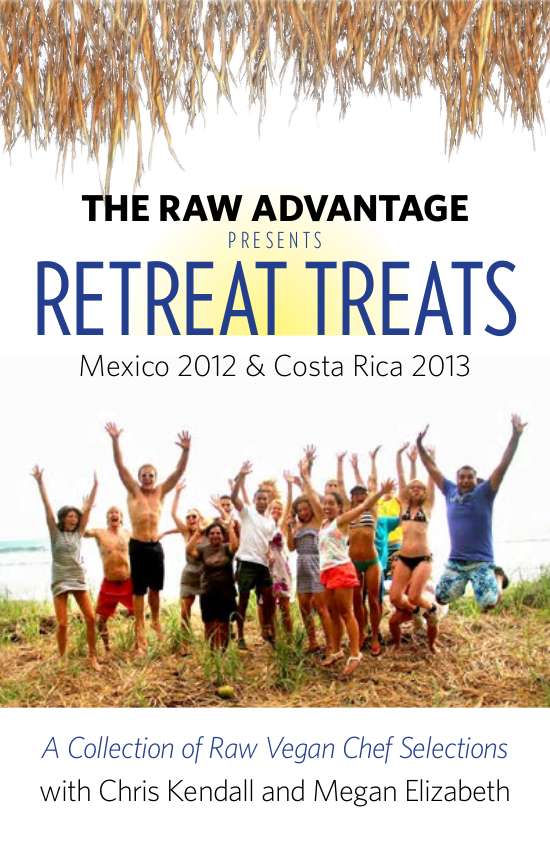 available by donation Here.
I also want to mention..
If your looking for a amazing Raw Food n Yoga Surf Adventure filled with epic times, connections, education, relaxation and Adventure learn more about my Retreats!

Surfing a Optional Part, enjoy all that Costa Rica has to offer plus more emphasis on amazing raw culinary skills classes, yoga and More!!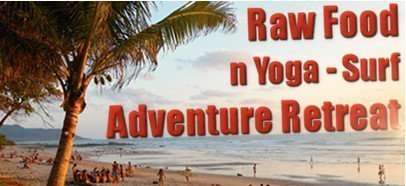 Hope you enjoy the recipe and am excited to meet you at one of the upcoming events! 🙂
As Always
Wishing You Much
PeaceLovenSeasonalFruit ck