The Raw Vegan Curse, what it is and How to Avoid It! – Interview with Happy Raw Reny!
If you haven't met Happy Raw Reny its really about time!
A super inspirational raw food presenter, yoga teacher and chef, I am excited to share my first interview with her!
There is so much misinformation out there in the health community, much of it is well meaning but there can also be a lot of information out there that can potentially be life draining and even dangerous. In this video Happy Raw Reny and I go into one of the biggest myths / curses that many raw foodists fall victim to and how you can avoid this common trap!
I really hope you enjoy this video a ton and come into a even greater ballance with this all too common raw food curse!
Learn a lot more about Happy Raw Reny on her Website Here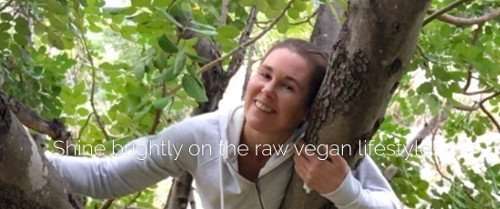 Check out Happy Raw Reny's Youtube Channel Here
Check out Happy Raw Reny on Instagram Here
Ok ok enough suspense, hopefully if your down here you have already watched the video, or at least some of it, and know what the curse is…
Not getting enough / prioritising SLEEP!
Sleep is such a important aspect of health, recovery, vitality and immunity. We simply can not go without adequate sleep and expect high levels of health. In this interview Happy Raw Reny goes into the importance of sleep for a wide variety of reasons sighting many studies that go deeper into the major implications of not getting enough. I really hope you enjoyed the video on the Raw Vegan Curse and that the tips, info and studies below inspire you to really prioritise sleep as a high priority for your physical mental and emotional well being.
Irwin M, et al. Psychosom Med. 1994 Nov-Dec.
Annual Review of Psychology 57(1): 139-166. Walker, M and Stickgold, R (2006).
Sandhu, A., Seth, M., Gurm H.S (2014)
Yoo, S., Hu, P. T., Gujar, N., Jolesz, F. A., & Walker, M. P. (2007). Nature Neuroscience 10(3): 385-392.
J C Kreutzmann et al. Neuroscience. 2015
---
This interview was recorded at the awesome UK Fruit Fest, learn more and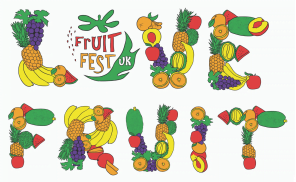 Sign Up for the 2020 event Here! 
---
I hope you enjoyed this video with Happy Raw Reny and I and that it helped you to really see and come into more deeply experientially feeling the importance of getting enough sleep. The value of getting enough sleep can not be overstated, we simply can not eat healthier to avoid getting adequate sleep, exercise our way out of it or even get away with less than we need. Be sure to check out all of the studies linked above and prioritize treating yourself to the self love that sleep is!
Wishing you Much 

As Always
Wishing You Much
PeaceLovenSeasonalFruit ck