Its Too Cold to be Raw Vegan Where I Live
Video 3 of 7 Diving into reasons people say they can not succeed on an 80/10/10 diet, This time "Its Too Cold to be Raw Vegan Where I Live" with the author himself, Dr. Douglas Graham of FoodnSport.com
Partial Transcript of "Its Too Cold to be Raw Vegan Where I Live", Watch the Whole Video for More!
Chris: I've often heard people say "its too cold to be raw vegan where I live" which I find kind of funny because I'm from Canada myself… but I've heard this a fair amount from people in much milder climates, what do you think about this Dr. Graham?
Dr. Graham: Paul Nissan answered that question really well about 20 years ago or so. He was asked about raw foods in colder climates and he's a pretty sharp guy, Paul said
"Well if it's too cold to eat raw foods in the winter then is it too hot to eat cook food in the summer?"…
Yeah and of course, people keep eating cooked food in the summer, they have plenty of hot food in the summer and plenty of cold food in the winter, they just pick which cold food. It's often going to be cold beer and cold ice cream, I mean ice cream sales don't go down particularly and beer sales don't go down in the winter.
Chris: If anything beer sales go up in the winter!
Dr. Graham: But the interesting thing to me is that people are talking about the weather outside, they're not talking about the weather in their house! I mean in the summertime it's somewhere around 70° F in my house or close to 20° C if you use that system, and in the wintertime, it's somewhere around 70° F in my house or close to 20° C. I mean I look over at my thermometer right now it says 18.7° C so and that's t-shirt weather, so yeah so it's comfortable in my house and I'm gonna eat my food in my house so it doesn't matter whether it's three degrees outside or minus 30° C or plus 25° C I'm eating my food in my house.
I find it interesting to think about, if I had a goldfish for example, and I lived in Northern Canada somewhere I would feed the goldfish, goldfish food… and if I moved to Mexico City I'd still feed the goldfish, goldfish food.
Chris: No avocado? Come on you'd feed them avocado up in New Mexico because it's local [Laughter]
Dr. Graham: Polar bears all over the world, in zoos, unfortunately, but there are polar bears all over the world, and wherever they are they get fed polar bear food. They don't start eating nuts and berries just because they're in the San Francisco Zoo…
Chris: You mean the climate doesn't completely change their Physiology and Anatomy ?!
Dr. Graham: Yeah exactly, exactly, so our design is to be a low-fat raw vegan. This is what this is where I think of it like a Nascar or a Formula One car where they get a special mix of fuel to get it just perfect for drag racing and different again for uh F1. We're designed for a specific mix of fuel that heavily favors simple carbohydrates, preferably glucose and fructose, that's perfectly balanced in fruit with the associated nutrients and anything else just clogs up our system. It advances and accelerates the aging process, it compromises recovery whether that's physical, emotional, chemical, spiritual, or any other way and it just keeps us depressed a bit from reaching our fullest potential.
To go deeper into this topic of "Its Too Cold to be Raw Vegan Where I Live" be sure to watch the whole video!
For even more help with thriving as a raw vegan in the winter check out the "Raw Fooders Winter Survival Guide" that I coauthored with Ted Carr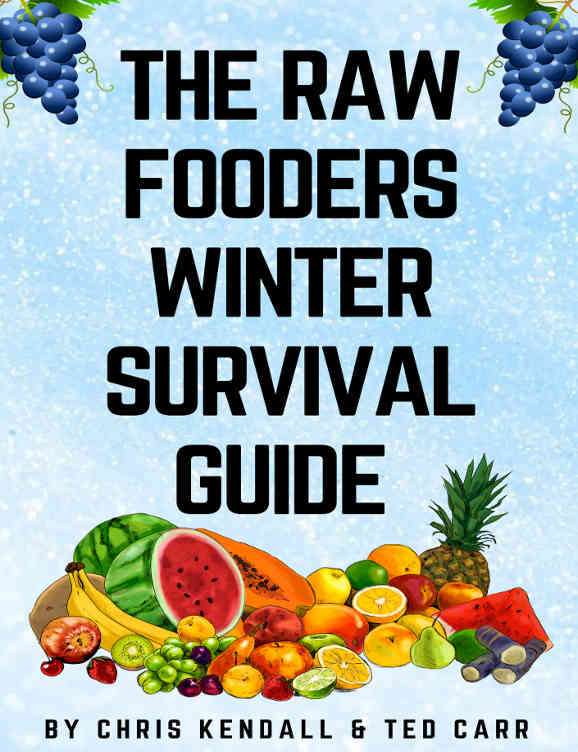 Check out the first video in the series "I Get Too Skinny on a Raw Vegan Diet"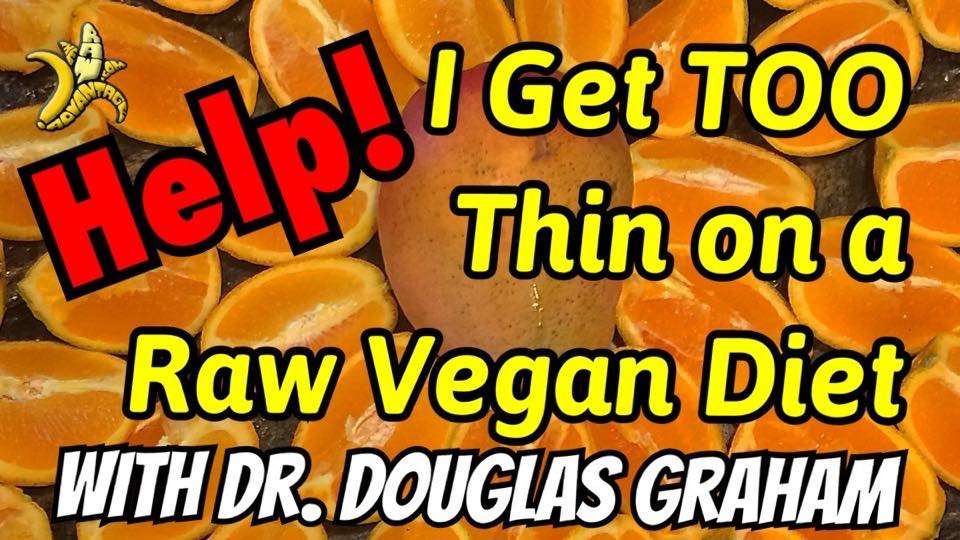 Check out the second video in the series "Overcoming Social Challenges as a Raw Vegan"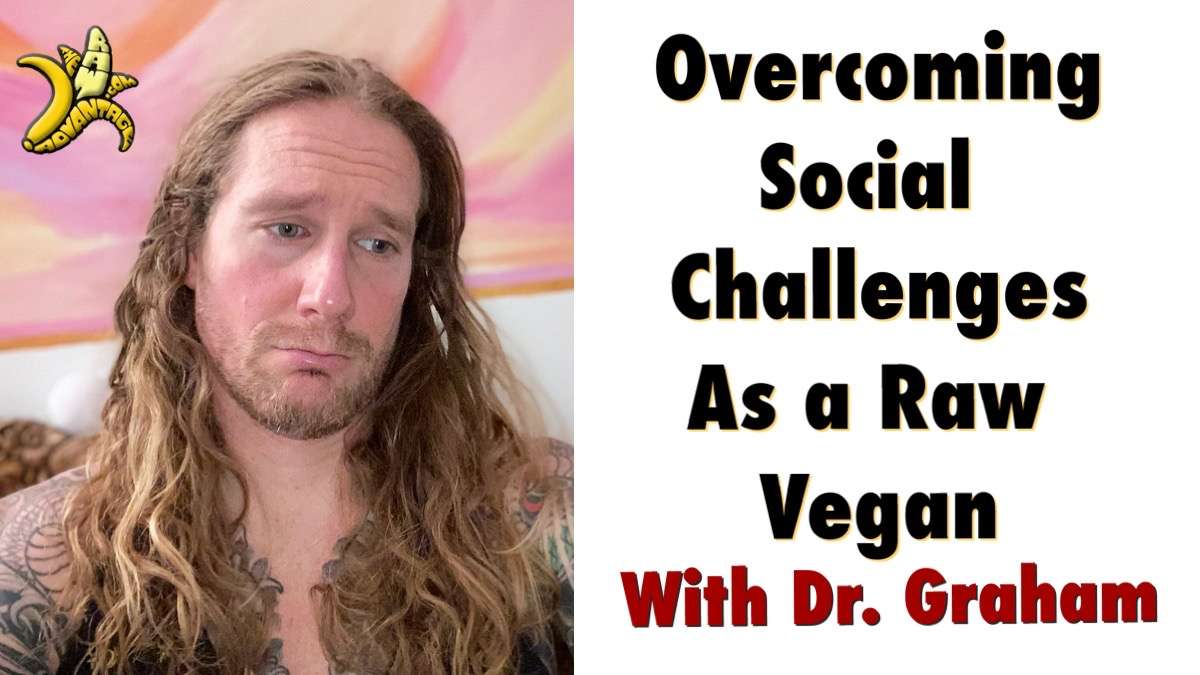 Check Out This Video on "Raw Vegan Powerlifting at 70"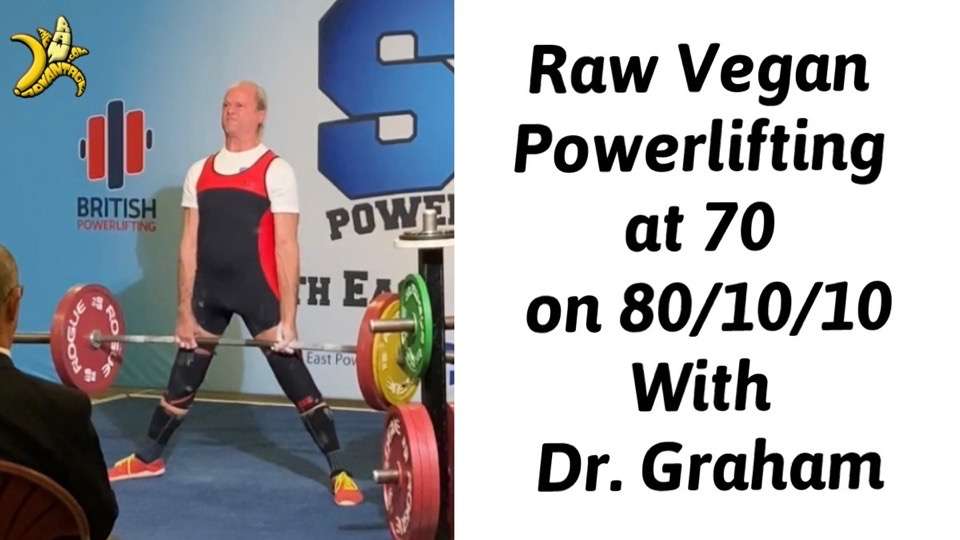 with Dr. Douglas Graham to watch him qualify for the British Powerlifting Nationals!
I hope you enjoy this video series with Dr. Douglas Graham and that this video on "Its Too Cold to be Raw Vegan where I Live" helps you Overcome this Challenge a Raw Vegan!
This is just video 3 of 7 Diving into reasons people say they can not succeed on an 80/10/10 diet with Dr. Douglas Graham of FoodnSport.com
In 2006 Dr. Douglas Graham released "The 80/10/10 diet", a book widely considered to be the raw food bible. His ability to take complex nutritional subjects and present them with just the right dose of common sense, humor, and science is unparalleled. A 40+ year raw foodist himself, trainer of elite athletes, fasting practitioner, keynote speaker, fitness instructor, and more.
If you haven't read the 80/10/10 diet I highly recommend it as the best book on diet and nutrition out there!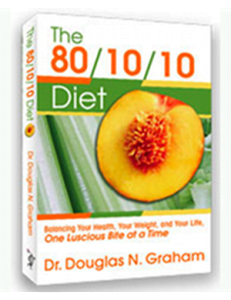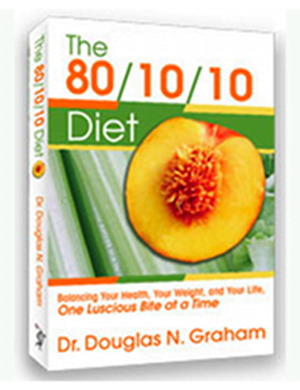 Subscribe to Dr. Grahams Youtube Channel, and his IG Here!
Check out "Simply Delicious 80/10/10 American Classics"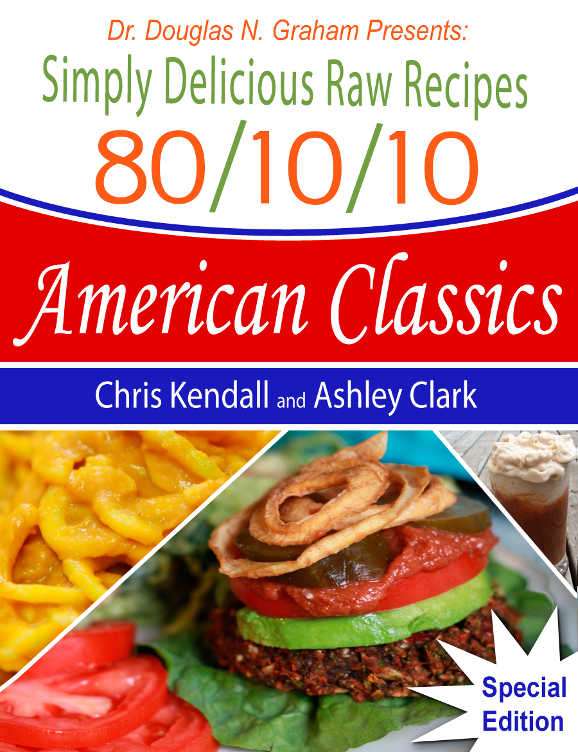 the Raw Recipe ebook I co-authored with Dr. Graham
As Always
Wishing You Much
PeaceLovenSeasonalFruit ck