Watermelon Gazpacho Recipe | Simple Raw Vegan Recipes
Perfect for a hot summer day, for breakfast lunch or to start off your dinner. This simple low fat raw hygienic well food combined Watermelon Gazpacho can really hit that sweet and savoury spot all while hydrating and satiating!
I Hope you Love it! 🙂
This recipe is a perfect example of a well food combined simple hygienic raw recipe as I live and promote as the mainstay of ones healthy low fat raw vegan lifestyle. If your thinking Hey, Melons are not supposed to be combined with anything…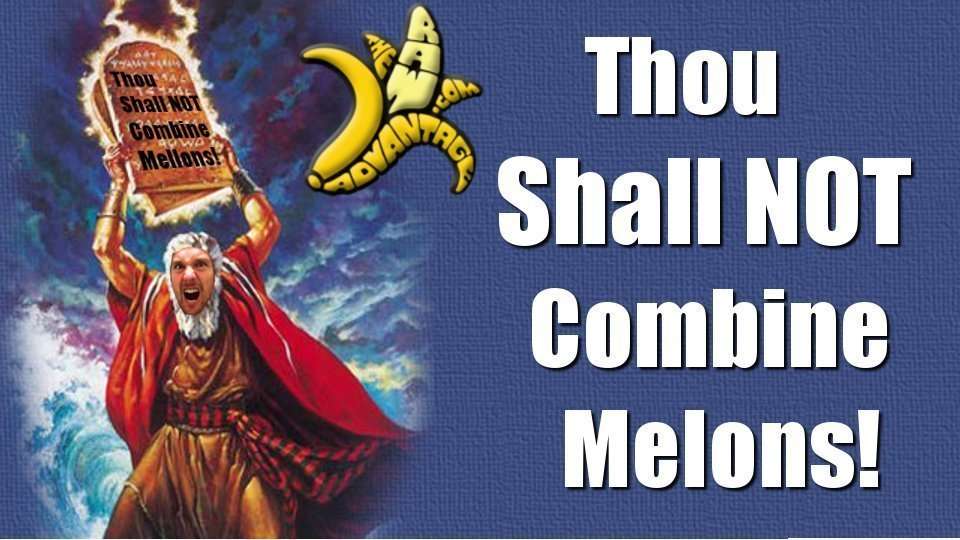 See my video on melons and food combining here 🙂
Now lets get to this recipe!
Watermelon Gazpacho
 Watermelon – 5 to 6 lb's (preferably seedless)
Cherry or grape tomatoes – 1.5 lb
Start by chopping the watermelon in half, reserve 1/2 for another meal. Carefully score the watermelon with a knife to form 1'' cubes. Using a spoon scoop out 1/3 of the melon into small cubes into a bowl. Also slice 1/3 of the tomatoes and add to the same bowl, mix well. Blend the remaining watermelon and tomatoes into a smooth broth. Divide the watermelon / tomato chunks into 3 medium sized bowls, or into the watermelon you scooped out and one bowl extra. You may want to slice a little bit off the bottom of the melon to make it stable if you set it on a counter top, the video may make this easier to understand. Pour the watermelon tomato broth over top of the chunks, stir and its ready to serve!
I really hope you love this simple low fat raw hygienic well food combined recipe, if you want a ton more you may want to check out my
"101 Frickin Rawsome Recipes" &  "50 more Frickin Rawsome Recipes"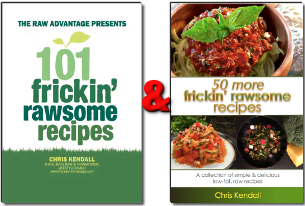 If you want more low fat raw gourmet recipes and sauces check out my
"TRA Retreat Treats" "Naturally Rawsome Dressings" and "80/10/10 American Classics"
I also highly encourage you to get a Vitamix Blender if you do not have one, if there was one kitchen tool to own it would for sure be the Vitamix! They truly make all the difference helping you to easily make amazing smooth sauces, smoothies, nice creams, nut butters and dips.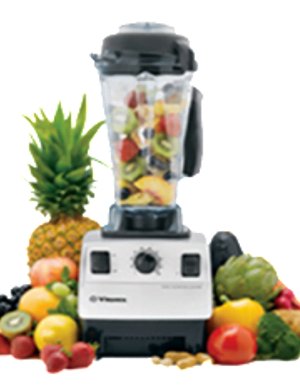 Choose your model, new or refurbished with a 5-7 year warranty and FREE shipping Here!
As always be sure to check out my Rawsome Recipes Playlist for a ton more Free simple and low fat raw gourmet recipes!
As Always
Wishing You Much
PeaceLovenSeasonalFruit ck