Easy Durian Cookies Recipe by Raw Chef Yin!
Check out this amazing Easy Durian Cookies Recipe by Raw Chef Yin!
Raw Chef Yin is one of the most professional and productive raw chefs I know with a large number of amazing authentic Asian and world cuisine made raw! I really love durian and simply had to try her easy durian cookies recipe from her latest ecourse. As a lover of durian, these delicious durian cookies did not disappoint, in fact, I have had a hard time sharing them and need to make more. I hope you enjoy this quick tutorial, for ease, I will share the ingredients and directions below.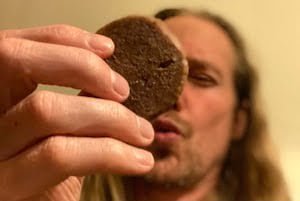 Easy Durian Cookies Recipe
by @rawchefyin Yield: 12 small cookies
Ingredients:
 Sprouted Buckwheat (40 g / 1.41 oz)
Sunflower Seeds (30 g / 1.06 oz)
Date Powder (40 g /1.41 oz)
 Coconut Flour (10 g / 0.35 oz)
 Durian Paste (130 g / 4.59 oz)
Method:
1. Place buckwheat, sunflower seeds, date powder, and coconut flour into a food processor. Process till fine.
2. Add durian paste to the food processor and process to combine.
3. Form the dough into a ball and place it in the fridge to rest for 30 minutes.
4. Place dough in between 2 non-stick dehydrator sheets and roll out dough to ?-inch thick.
5. Use a cookie cutter to cut into cookie shapes, or roll into balls and flatten.
6. Place cookies on a non-stick dehydrator sheet and dehydrate at 45 Celsius for 1 hour.
7. Flip cookies over and dehydrate them at 45 Celsius for another hour. You may adjust dehydration times according to the cookie consistency you want to achieve. I prefer soft, chewy cookies.
8. Store in fridge or freezer.
This Recipe is from Chef Yin's new Asian Sweets & Treats course,
I am sorry to say that the Ultimate Raw Vegan Bundle promo period is over for this year, 

stay tuned and be sure to sign up to my mailing list here to be notified first when the all-new bundle comes back!
Raw Chef Yin's brand new course "ASIAN SWEETS & TREATS", is full of amazing recipes just like this one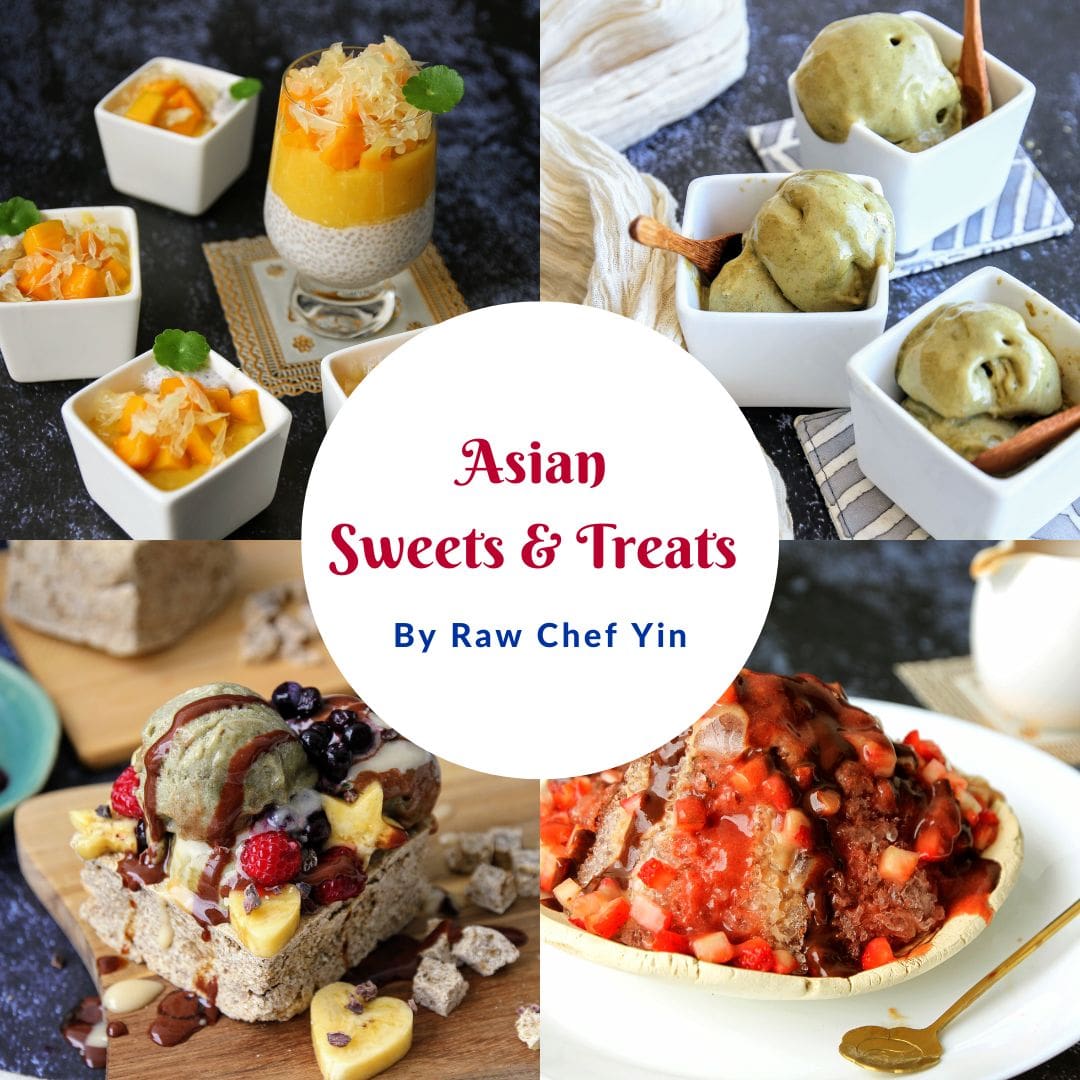 Enjoy A joyous celebration of Asian sweets & treats – Now made raw vegan and without any oil! 
Recipes include kakigori, jackfruit sticky rice, boba tea (a.k.a Taiwanese bubble tea), Shibuya toast, tub tim krob (Thai red rubies), roti aiskrim and more
You get video tutorials & a step-by-step recipe booklet so you can easily create and experience popular Asian desserts in your own kitchen
Discover how to create uniquely wonderful flavors in Asian sweets & treats
Be sure to follow Yin on:
Instagram https://www.instagram.com/rawchefyin
Check out all of Raw Chef Yin's courses and Books Here
As Always
Wishing You Much
PeaceLovenSeasonalFruit ck