Chris's Creamy Curry aka Cocobutter Veggies 2.0 – The Best Raw Vegan Curry!
I must admit, I simply LOVE curry!
When I was younger I would go to all you can eat Indian and Ethiopian buffets and I would eat till I nearly burst. When I first went raw I thought my curry days were done, and in fact I didn't eat a onion, clove of garlic, any spice (besides cinnamon and carob powder) for near 5 years. After that time I started to develop what I call "Cravings Busters" raw recipes that emulate old cooked food favourites, are easy to digest and appeal to those not used to super simple fare or simply for those times you want something a bit extra. In time I started to develop raw vegan curries that can easily rival any cooked curry and my curry days were back!
This recipe in particular is a favourite of mine based off of my original "Cocobutter Veggies" which tastes like a mix of aloo gobi and butter chicken, minus the butter and chicken of course.  I have shamelessly shared pictures of over and over on social media for the last 9 years without ever sharing the recipe, that is except in my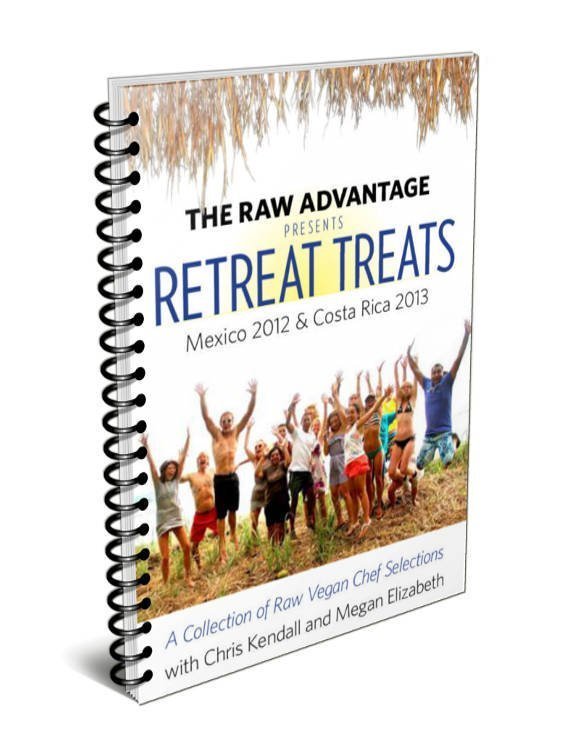 Well Now it is time to unleash the new and improved version, I hope you really enjoy it! 🙂
Why Cocobutter Veggies 2.0?
Even though my original classic "Cocobutter Veggies" recipe is very similar and is very healthy due to the fact that it uses fresh made coconut milk from a mature coconut as the basis of the sauce, which…
1. It can be hard for many people to find quality mature coconuts,
2. The amount of times I have bought a mature coconut and it was already rotten is actually pretty high, and
3. While coconuts are quite healthy they are also super high in saturated fat which imho and in line with the most current nutritional information isn't the best type of fat to make a staple of in the diet, plant sources or not.
After learning more about efa's and the importance of a healthy omega 3 to 6 fatty acid ratio, also due to the reasons above and because I love the recipe so much that I have often have it up to 1 – 3 times a week I wanted to revamp it using more healthy fats for even higher levels of health congruent with what I learnt in the Mastering Raw Food Nutrition Course!
This even healthier version still includes incredibly nutrient dense foods like mushrooms (which are rich in selenium, chromium, and vitamin D2 – if you are concerned about eating raw mushrooms or want to learn more about the vitamin D content of mushrooms and how to boost this nutrient
learn more on this post here
) and cauliflower (rich in vitamin k, choline, antioxidants, and sulforaphane) both prepared in such a way that they feel and taste cooked (more on that below), and although its relatively low in fat it is now rich in super healthy fats from both hemp and flax seeds. Both of these seeds are rich in mineral content, unique in their amazing omega 3 to 6 efa (essential fatty acids) ratio, flax is high in heart healthy Lignans, both are known for their powerful anti inflammatory effects as well as a host of health benefits for the eyes, brain, heart and potential cancer prevention. Most people get way too many omega 6 fats in their diet which can hinder the conversion of omega 3 efa into the all too important EPA and DHA!
In Dr Rick's consulting practice seeing the bloodwork of over a thousand vegans / raw foodists over the last decade + he has first hand seen the importance of a good omega 3 – 6 ratio being from 1 to 1, up to 1 to 4 at the high end. His personal research and findings have shown that this ratio vastly affects one's ability to convert omega 3 to epa and dha, noting that those eating a predominantly raw food diet with this healthy 1-2 / 1-4 ballance (omega 3 to 6) tend to have great DHA levels. His findings being specific to whole food vegans and raw foodists unlike many mainstream vegans and vegan doctors who may not pay as much attention to this ratio nor the amount of processed food and omega 6 heavy oils in their diet.
This simple and yet hearty curry recipe packs a 1, 2 punch in terms of nutrient density and omega 3 fats for all of the above reasons but most importantly delivers authentic curry taste to bust any cooked food cravings!
Before we get into the recipe I want to let you know I am giving you 2 options for one of the main curry ingredients!
You can either use cherry / grape tomatoes and cut them in half, or you can substitute those for fresh peas, I like the big peas removed from the pod. If you are using fresh peas I recommend you freeze them along with the cauliflower, this is one of "
My Top 3 tips for Making Raw Veggies Taste Cooked"
,
more on that in this post here.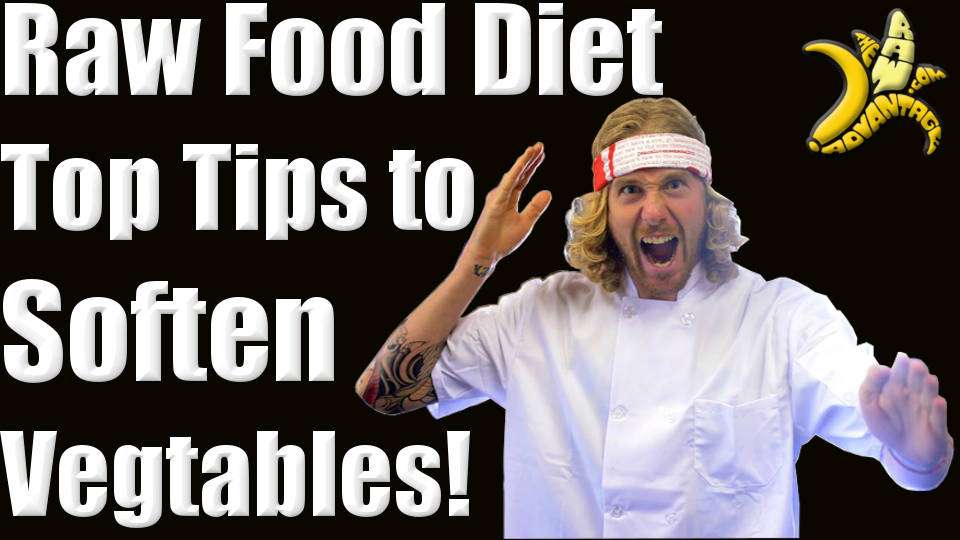 If you can not find fresh peas (I find them at costco year round or the farmers market seasonally) or if are not super strict with being 100% raw then you can use store bought frozen peas, I say not strictly 100% raw because store bought frozen peas are technically blanched 1-3 minutes before freezing. If you buy fresh peas in bulk you can remove them from the pods and freeze them for 3 -6 months without blanching them, longer than that they start to progressively lose color, nutrition and flavour. I LOVE this curry both ways but tend to use peas, even frozen ones from the store, on those occasions I want something a little heavier.
Using the peas increases the calorie content by about 300 calories, increases the protein content by nearly 20 grams and includes higher levels of the essential amino acids lysine and leucine, which are typically a bit lower in many raw foodists diets and in most plant foods. A third option is to use sprouted lentils in place of the tomatoes or peas, this also boosts the calories, the lysine and leucine, as well as the overall nutritional profile of the dish.
Let's Get into the recipe! 🙂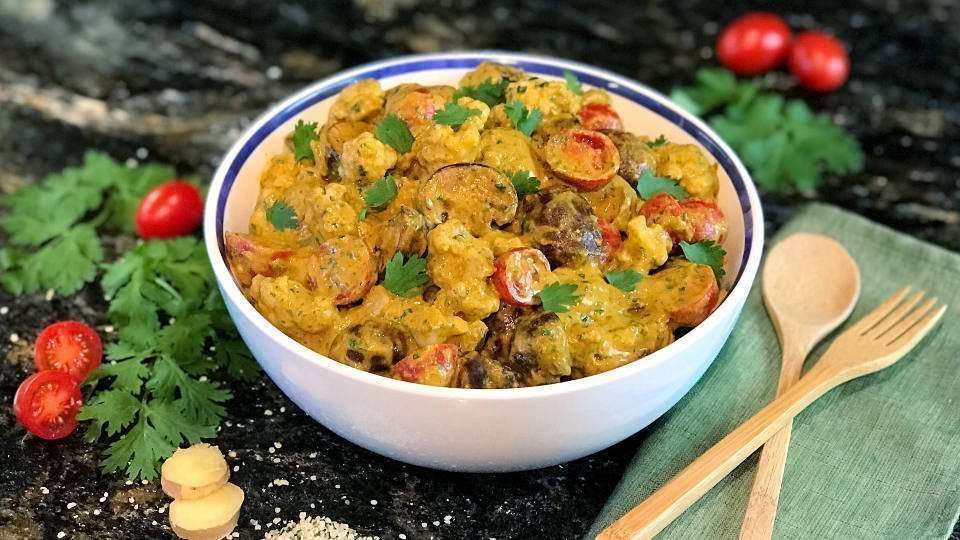 Chris's Creamy Curry (makes 1 – 4 servings)
Peas OR Cherry / Grape Tomatoes (1 lb / 460 g)
Cauliflower (1 lb / 460 g)
Crimini Mushrooms (.75 lb / 345 g)
2-3 Tomatoes (.75 lb / 345 g)
Hemp Seeds (1/4 cup / 40 g)
Flax Seeds (1/8 cup / 19 g)
2-3 Medjule Dates (.11 lb / 50 g)
Cilantro 1 bunch (.11 lb / 50 g)
3 Green Onion (.11 lb / 50 g)
Fresh Ginger (2 tbsp / 25 g)
Curry Powder (1.5 tbsp / 10 g)
Smoked Paprika (1 tbsp / 7 g)
1 cup of pure water
Optional for a more Rich and Spicy Flavour:
Fresh Turmeric (1 tsp / 7 g)
Mustard Seed (1/4 tsp / .5 g)
Black Pepper (1/4 tsp / .5 g)
Cumin Powder (1/4 tsp / .5 g)
Hot Pepper to taste
Directions:
– The night before you make this recipe chop your cauliflower into bite sized pieces and place in the freezer, if you are using fresh peas shell them (1 lb peas separate from pod) and freeze together with the cauliflower. I find this works best by spreading both ingredients into a single layer on a baking sheet and freezing 4-12 hours.
– In the morning or just before making the sauce remove the cauliflower, and peas if using, from the freezer and thaw at room temperature, or if time is short you can thaw them in or under warm water in a strainer.
– Slice the mushrooms into 1/2's or 1/4's and place in a dehydrator for 1- 2 hours at 118°F (48 °C). Alternately and/or you can also place the mushrooms in direct sunlight for 3 -12 hours total for a major vitamin D2 boost (mushrooms are rich in selenium, chromium, and vitamin D2 – if you are concerned about eating raw mushrooms or want to learn more about the vitamin D content of mushrooms and how to boost this nutrient
learn more on this post here
)!
– If using the grape / cherry tomatoes, slice them in half and place in a large bowl with the defrosted cauliflower and dehydrated mushrooms, otherwise mix the peas with the cauliflower and mushrooms, mix well.
– Place the hemp seeds, flax seeds, dates (be sure to pit), ginger, curry powder, smoked paprika (or chili powder – recipe below), white bulbs from the green onion, and all of the optional ingredients if desired into a high speed blender, such as the
Vitamix (get yours here with FREE shipping)
, add one cup of water and blend till smooth and creamy.
– Add the 2-3 tomatoes (.75 lb / 345 g) to the blender and blend till smooth.
– Add the tops of the green onions as well as the cilantro, blend at a low speed / pulse blend just enough to finely chop and distribute throughout the sauce.
– Pour this thick creamy sauce on top of the mixed veggies and stir till evenly coated, rejoice and dig in!
*with Peas approximately 1232 calories, 54 g protein / with Tomatoes approximately 942 calories, 35 g protein
As promised, incase you would prefer to make your own chili powder in place of smoked paprika, as I do, check out the bonus recipe below!
Bonus Chili Powder Recipe
Sweet Paprika – (4 tbsp)
Garlic Powder – (1 tbsp)
Cayenne Pepper – (1 tbsp)
Onion Powder – (1 tbsp)
Dried Oregano – (1 tbsp)
Cumin – (2 tbsp)
Mix all together and place in a airtight bottle. Option to blend till smooth in a Vitamix blender or in small batches with a clean coffee grinder.
If you wish the recipe a mild spice replace cayenne with a more mild flavored ground chili.
As mentioned I absolutely LOVE this low fat raw vegan curry recipe, it has authentic indian curry flavours, is the most authentic in terms of mouthfeel and texture compared to a cooked curry and is seriously a nutritional powerhouse. If you are not used to eating raw cauliflower or mushrooms I recommend that you use this recipe to make 3 – 4 portions, eating a smaller portion with or over a big simple green salad so that your microbiome is more easily able to adjust to digest it smoothly. As you eat these items more often your digestion and enjoyment of them improves along with the diversity and balance of your microbiome due to the prebiotic fibers in these foods.
I hope you really enjoy this raw vegan curry recipe, if you do share this post with a loved one and be sure to check out all of my other recipe videos in my
Rawsome Recipes Playlist
as well as all of my
Raw Recipe books and ebooks
such as my latest and most widely acclaimed raw pizza recipe book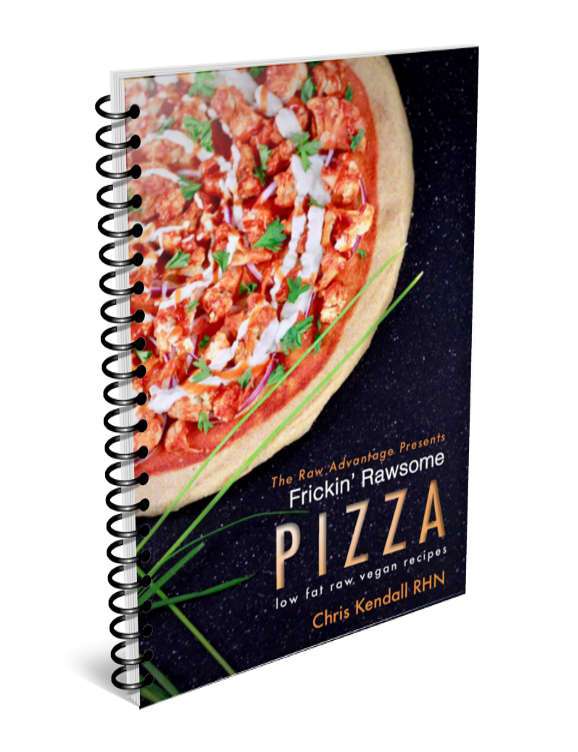 As Always
Wishing You Much
PeaceLovenSeasonalFruit ck