Costa Rica Retreat | Raw Food n Yoga Surf Adventure 2018
I am so excited to invite you to my 9th yearly
Raw Food n Yoga Surf Adventure Retreat
March 2nd – 10th 2018 at the beautiful Farm of Life in Costa Rica!
This is a truly holistic experience diving into breath work, raw food nutritional science / culinary skills, emotional poise, fitness, yoga, barefoot walking, surfing, hiking, nature, all you can eat amazing local organic tropical fruit, both simple and gourmet low fat raw vegan cuisine, emotional support, energy work, flying trapeze, beach time and so much more!
Join me for the time of our lives and leave refreshed, transformed and bursting with vitality and optimism!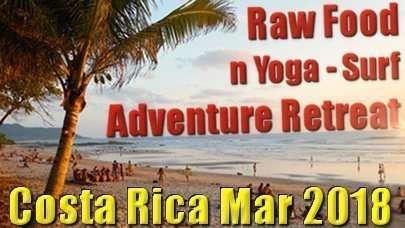 Learn a ton more and sign up for the retreat newsletter and free booklet with raw recipes on the retreat page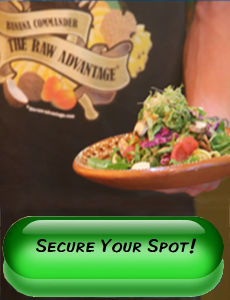 Spots are starting to fill up, check out the links above and share with a friend or loved one that you think would love to join you or go themselves!!
As Always
Wishing You Much
PeaceLovenSeasonalFruit ck