Employee appreciation week n other Tid Bit's :)
I have had such a blast at the Berrics helping Steve Berra s his Raw Food Lifestyle coach, recently The Berrics put up a new skate video called "Day and Night" for employee appreciation week!! I was lucky to be a part of that and got a few fun tricks at the Berrics and up on their site, check it out in the Link below! 🙂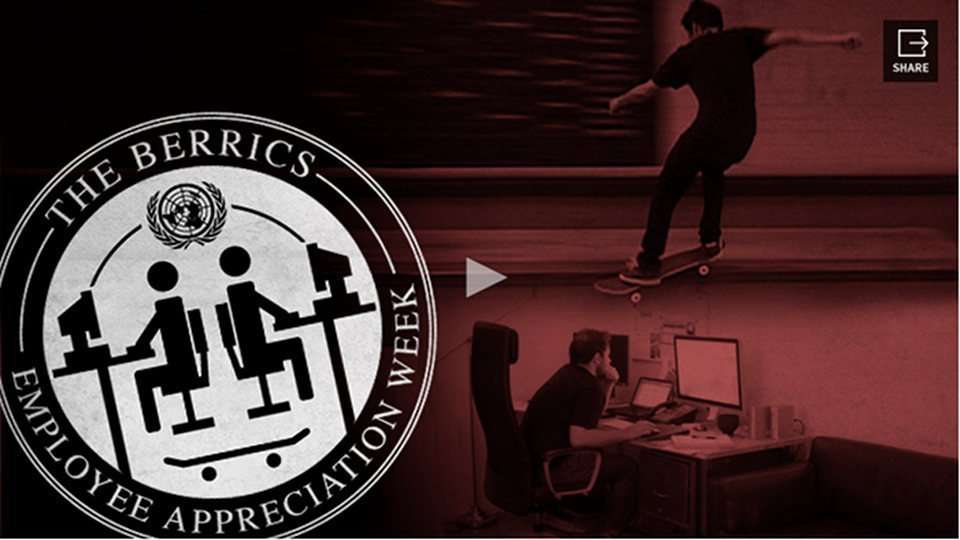 First off we've got a Employee appreciation sk8 video showing all of us who work behind the scenes at the Berric's in a fun Skate section. I got a few clips plus the opener with Steve backing me up!
You can peep Employee Appreciation Week here!
Also Check out my Aberrican Me here, a interview by Steve Berra on my skating / raw food coaching that led me to being a live in raw food lifestyle coach for him for 8 months!
Check the first video in that series here
Hope you enjoy!!!
As Always
Wishing You Much
PeaceLovenSeasonalFruit ck