Healing on a Raw Vegan Diet – 6 Weeks Update
I wanted to share a quick update on our healing journey 6 weeks after the accident.
I got exciting news and just found out that I have been cleared to bear weight on my left leg!  Ever since the accident I've been either completely off my feet or using crutches to keep the weight off my leg and I can finally begin putting weight on it again!  That along with the fact that I'm now starting the rehab part of my healing process has me pretty stoked to be moving forward in such a healthy happy way!
Kamilla has some super exciting news too!!
She had lost a lot of blood both immediately after the accident and during the surgery that followed.  Her doctor gave her the option of a blood transfusion or working to heal herself naturally, letting her body do the work.  Kamilla decided to go the natural route and after only FOUR WEEK was able to get her levels back to a healthy range – a feat that normally would take FOUR MONTHS!!  Not only that but she has some great news on when she will be getting out of the hospital.  Peep the video below to learn when!
Lastly I wanted to share that we've been doing Dr Rick and Karin Dina's Mastering Raw Food Nutrition Course and it's awesome!  It's a year long intensive course, that is definitely a time and money commitment, 2-4 hour each week at a college level but it has been worth every bit!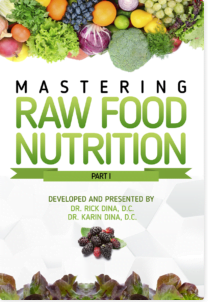 Thank you all again for all of your love and support through this process.  Each and every message and positive thought sent our way is truly appreciated and you are all a huge blessing!
Much
As Always
Wishing You Much
PeaceLovenSeasonalFruit ck