Paperback Retreat Treats, Book Bundle & More
It's finally here –  the paperback version of TRA Retreat Treats!! 
Those of you that were at the Woodstock Fruit Festival may have been lucky enough to get your hands on a copy a few weeks early, but for those of you who weren't able to, the good news is you can now get yourself a copy!!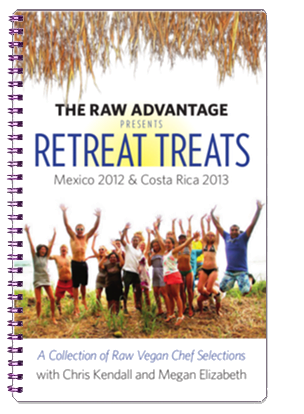 You can also get a sweet deal with both the
TRA Retreat Treats book and 101 Frickin Rawsome Recipes!! 
This package deal saves you almost 30% over buying the books separately!!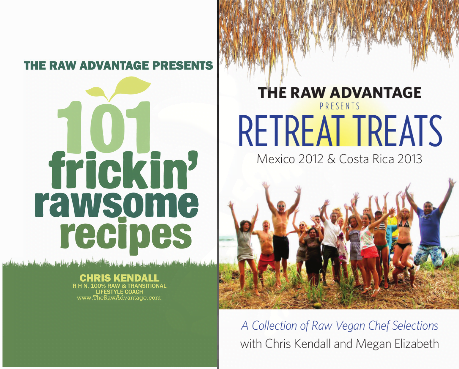 There's also some awesome new Woodstock Fruit Festival merchandise in the shop.  These items are super limited in sizes/colors and quantities so get yours today before they are gone.
Check out the super cool FruitSkull Woodstock Bandana!  It has ever-popular Raw Advantage Fruitskull along with the 2013 Woodstock Fruit Festival logo.  These are available in Red, Pink and Black.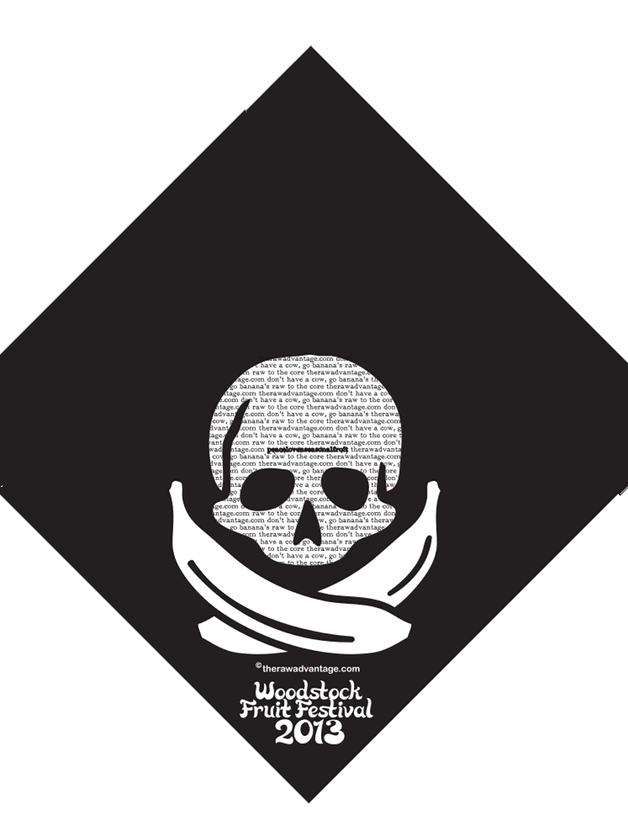 Weeee – Here's yours truly sportin' one of these awesome bandanas at the festival!!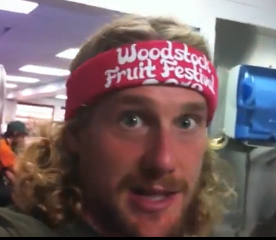 Woooo-hoooo!!!
So stoked to offer all of these new fun items in the shop!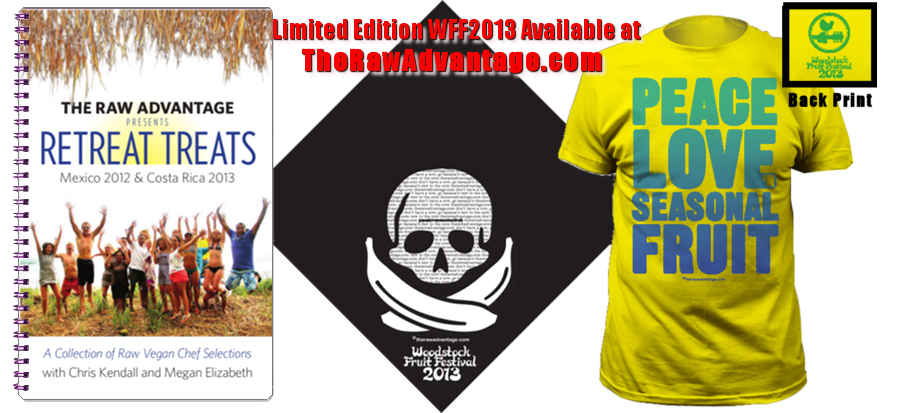 Check 'em out and get yours today 🙂
As Always
Wishing You Much
PeaceLovenSeasonalFruit ck