Learn the fastest, easiest and tastiest way to eat a Pomegranate in this fun video!
As a bonus enjoy my favourite pomegranate juice recipe!💥🙌🏼
PS The Plant Based Bundle is Back and Bigger than ever with 100+ Vegan Resources for 98% off its regular price of $4000 which = just $50 but only until 2pm EST this Sunday Jan 9th🤯

What You Can Expect
💥Enjoy 100's of raw vegan recipes Including my "Frickin Rawsome Pizza"
💥1000's of vegan recipes, meal plans, and meal prep guides
💥Vegan Workout guides, fitness programs and fun challenges
💥Guides on how to reach optimal health
💥The ultimate tools and guides to make the vegan transition fun and easy
💥23+ new resources, Coupon codes and gift cards for physical products, coaching And so much more!❤️🥳
PPS as I mentioned in the video I am really enjoying Raw Obsession Knives created by my friend Viktor Ingemarsson,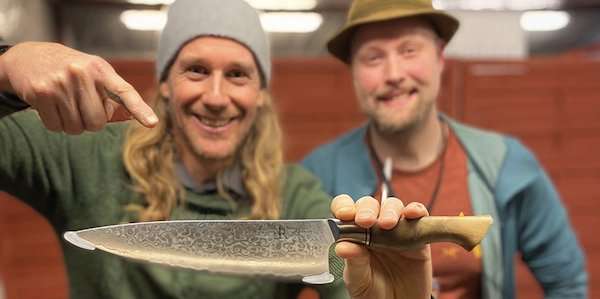 I am not an affiliate but really LOVE the knives, very honestly the best knives i've ever had!
Learn more and check out Raw Obsession Knives Here!
I hope you really enjoy the video and the juice recipe, you will simply have to watch it to get it!
Wishing you Much
PeaceLovenSeasonalFruit ck