Healthy Raw Nutrition For Children And Teenagers – Teleconference with Karen Ranzi
For those of you who have been following me for a while know that Karen Ranzi is a good friend of mine and one of the most knowledgeable people I know on Raising Raw Children, on raw conception, pregnancy, birthing, and attachment parenting.. Her Book "creating healthy children" is beyond awesome.  I did an interview with her back in 2012, you can catch that HERE if you missed it.
She, along with Paul and Yulia Tarbath, will be doing a live teleconference – "Healthy Raw Nutrition for Children and Teenagers" –  on November 12th at 7:30pm (Eastern Time).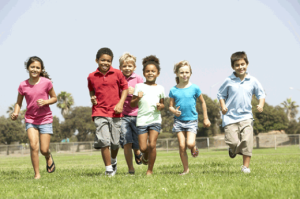 During this special, 60-minute event you will discover:
What is the raw food diet and how to switch your children to it

Basic nutritional requirements and healthy macro nutrient ratios that are needed for the optimum health of children of all ages, including infants, toddlers, older children and teenagers

How to manage weight and overcome obesity, allergies, infections, asthma, eczema and psoriasis, Attention Deficit Disorder, Asperger's and Autism through solid nutritional principles

How to work with fussy children

How to keep your children on a healthy path in an unhealthy world and deal with party foods

How you can create healthy recipe replacements for processed and refined foods

How to create a supportive environment and engage other families and children in a healthy diet

Live question and answer session with Karen Ranzi to address your personal questions and concerns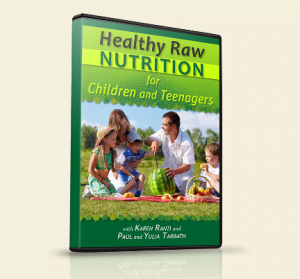 I really think this is going to be an awesome event! Perfect for anyone looking to transition your kids to raw or even you are already a fully raw family, get some tips and pointers on issues you maybe having and struggling with.
You can sign up for this great event HERE.  If you sign up before October 27th you'll get the Early Bird discount, save 15% and get in on the program for only $24.
When you sign up for this sweet program you'll get:
Login details to the live teleconference, which will be followed by a live Q&A session with Karen Ranzi: value $28
FREE MP3 recording of the event with life-saving information to help your children: value $20
2 FREE special bonuses – value $40 

ck
As Always
Wishing You Much
PeaceLovenSeasonalFruit ck