The Game Changers Movie is Vegan Strong!
If you haven't watched this years biggest film promoting the benefits of veganism for health and athletics, called
"The Game Changers"
Now is the Time as it is even available for FREE on Netflix!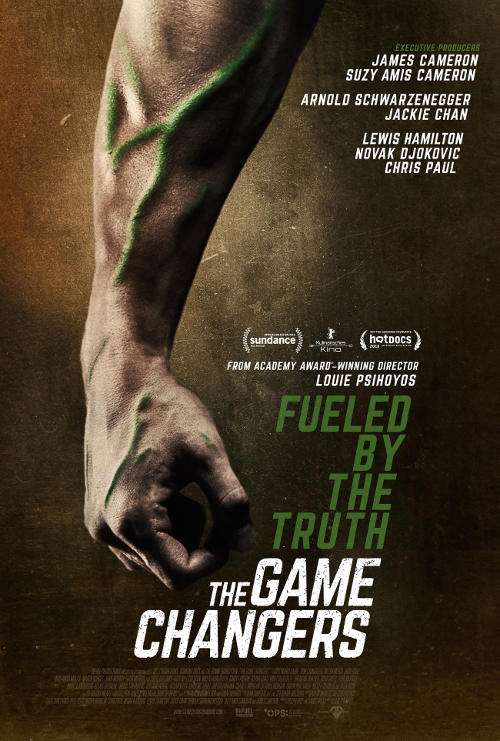 This amazing documentary was produced by in large by James Cameron, who you may know directed Titanic and Avatar to name a few of his previous works, along side 11 other executive producers including Arnold Schwarzenegger and Jackie Chan!
The follows James Wilks, Professional Martial Artist and Trainer as he travels the world on a quest for the truth about meat, protein, and strength. Through his journey he meets and talks with elite athletes, special ops soldiers, leading plant based Doctors and visionary scientists to first improve his own diet and from the revelations there help change the way people eat and live.
This Documentary dives deep into the history and science of plant based eating for athletics and virility, yes appealing to men who want to look and perform good, in and out of bed, and their lovers who wish this too!
This is a must watch film for anyone confused about protein, animal based diets, vegan diets or fitness and health in general. A great documentary to watch with friends and family to get their wheels spinning. I fully recommend you check it out and even host movie nights with those you love while it is still free up on netflix.
I hope you enjoy it as much as my family and I did!
As Always
Wishing You Much
PeaceLovenSeasonalFruit ck