TRA Presents "Frickin' Fruitlucks"!!!
Holly Mango!!!
So so so stoked to announce the First of my Amazing World Wide
The Raw Advantage – Frickin' Fruitluck's!!!
Hitting you with sweetness of epic proportions at Second Beach in Vancouver!!!
Come enjoy some fruit fun sun yoga togetherness sharing loving laughing growing playing all at one epic event!
Invite everyone!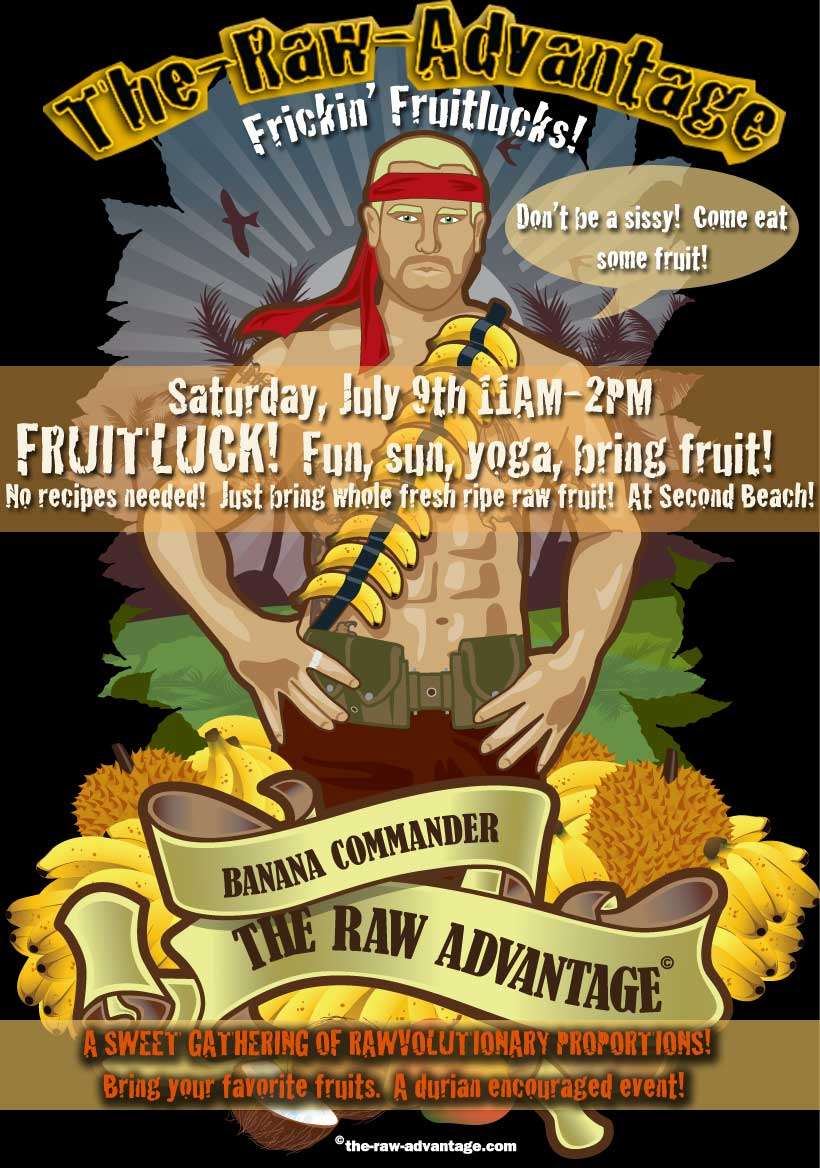 Seriously, don't be a sissy, come enjoy some fruit.
This is a Durian Encouraged event, sure to change your life and worldview!
Fun Sun Yoga Sharing Growing Laughing Loving weeeeeeee!
Please keep it serious.
Where to next? hmm The flow only knows!!

Much
As Always
Wishing You Much
PeaceLovenSeasonalFruit ck