101 Donations, Farm of Life Scholarship Fund
That time has come around, 1st of the month, two months since the last donation!!!
I really want to thank everyone who donated for my "101 Frickin' Rawsome Recipes" and made this Donation of 50% of the proceeds possible.
Drum roll please!!!!
So happy to flow The Donation to the "Farm of Life Scholarship Fund!!!"
100% All proceeds goto helping those who can not afford to Enjoy the benefits of the Farm of Life but really need it.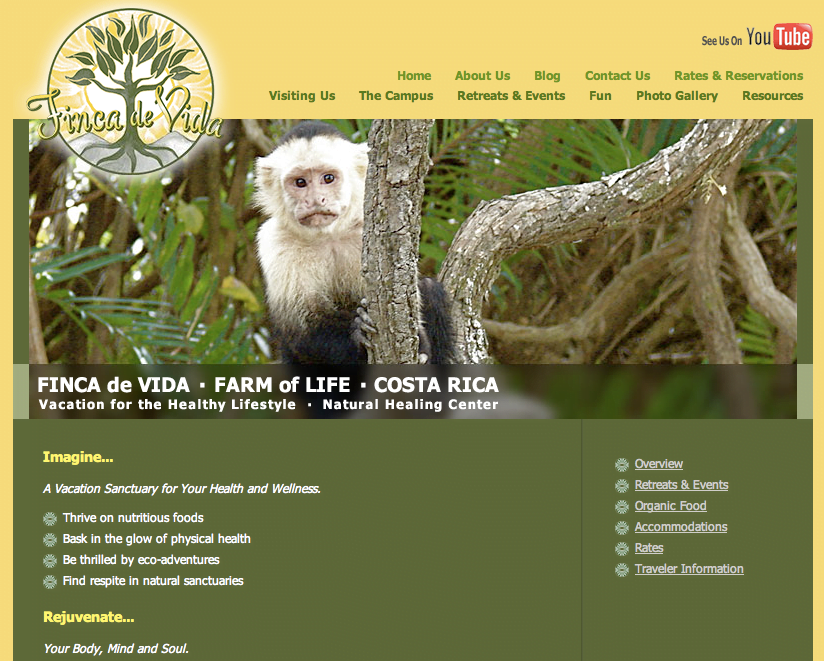 The Farm of Life is a amazing top class Raw Food Healing and Retreat Center!!! In fact I will be having my own retreat here early next year!!! Cats out of the bag!! ahah 🙂 Between the knowledge and support of the most gracious owners, Brian and Josephine Calvi, the healing nature of the sun earth water and of course amazing raw food, I have seen so many people heal and grow here. For the past 4 months I have cheffed as well as provided yoga Classes at the Farm of Life, its been truly a joy to see dozens of people completely change their life, body mind and spirit at this amazing healing center.
Geared to being affordable this scholarship fund really goes over the top. 100% of all proceeds go into the fund in order to help those who can not afford to come to The Farm of Life but truly could benefit from doing so. Farm of Life or Finca de Vida in Spanish, sell their own t-shirts some books and local made bowls with proceeds going to the fund. Very soon they will have a donation button as well as full page on their site telling much more about the scholarship fund for now you can learn a bit more here. Featuring bare foot walking all over the 36 Acre grounds, beautiful fruit trees, a amazing green house, brand new natural spring birth cold water tubs, sun gazing vortex's one for morning and one for night, not to mention the natural spring births for all of your water needs everyone can benefit from time here.
I feel that more centers like this need be made available at affordable rates, everyone deserves to be able to connect with nature and really themselves as one can in a place such as The Farm of Life.  More to come, exciting news on the go, stay tuned and check out
Its with great joy as well as much thanks to you all for donating that i am able to make the First large contribution to their fund!
Heres to seeing it grow helping many others grow!
Much
As Always
Wishing You Much
PeaceLovenSeasonalFruit ck