18+ Years Raw Vegan Interview on the Raw Life Health Show with Paul Nison
I am really excited and blessed to share this recent interview Paul Nison of the Raw Life Health Show did with me for his Channel!
We went into my story, how my diet has changed over the years, my struggles and top tips for success as well as some casual conversation around some fun and controversial topics in the raw food world!
I really hope you enjoy it 🙂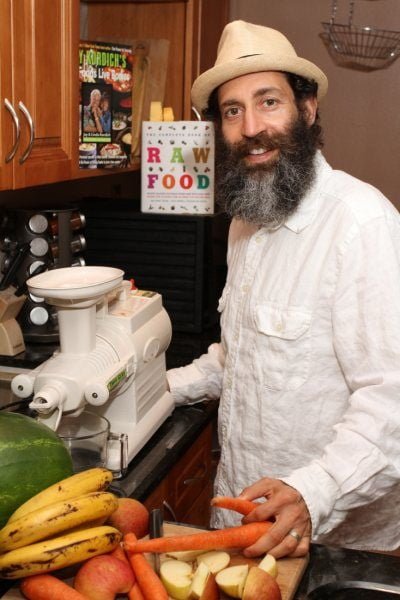 I have known about Paul for well over a decade as he has been among the raw food teachers that I have heard good things about and learnt from along my path.
Paul is a renown raw foods chef, educator, author, and father, who has been eating a raw food diet since he was diagnosed with ulcerative colitis over 20 years ago. Today he is 100% cured of this so-called "incurable disease" and still eats a mostly raw food diet.
Paul is the author of 8 books including "The Daylight Diet", "The Raw Life" and others. He has been featured on The Food Network and in several magazines and newspapers around the world. He travels the world giving lectures on the raw food nutrition and raw food prep classes to show people how easy and fun the raw life can be.
And Yahweh Said, "Here! Throughout the whole earth I am giving you as food every see-bearing plant and every tree with seed-bearing fruit. -Genesis 1:29
Thanks so much Paul for the opportunity to share my story and message on your channel!
To learn more about Paul be sure to:
Check Out the Raw Life Health Show Here
and be sure to check out some of his many videos, interviews and more!
As Always
Wishing you Much 
PeaceLovenSeasonalFruit ck 
As Always
Wishing You Much
PeaceLovenSeasonalFruit ck