Excited to share that the Xero Shoes New Fall Lineup is 20+% off for a limited time with 7 new Vegan Styles!
Including the Best Vegan Hiking Shoe the new Scrambler Low minimalist hiking boot that I'm showcasing in this video!
I absolutely LOVE the new Scrambler Low, and can really say I think they are the Best Vegan Hiking Shoe Ever! They are perhaps the lightest, most-responsive trail runners ever made. With a Michelin fiberlite sole, adjustable midfoot and instep straps, and breathable upper, it's seriously like a mountain bike tire for your foot.

I've received so many benefits from wearing Xero Shoes minimalist footwear over the last decade, their zero heel drop, wide toe box, and thin but durable soles let your feet, ankles, knees, and hips work like they are supposed to, helping to build muscle and structural stability!
Besides when I am skating I wear Xero Shoes Exclusively and believe in Xero and their team so much that I am happy to share I am a proud affiliate, which means any purchases through my link help me with my filthy banana habit 🙂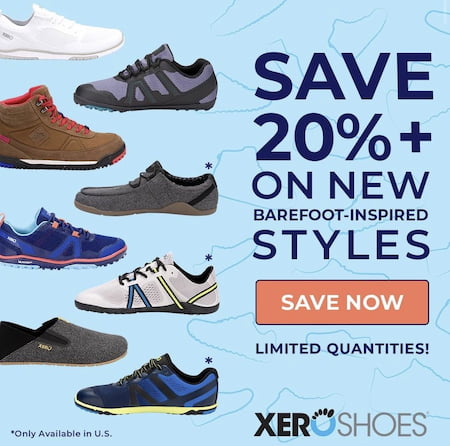 I hope you love them all as much as I do, Check Them out Here before the sale is over on Sept 5th, and be sure to enter to win a chance at one of the $100 gift certificates!
 * As a disclaimer, I am a "Xero Hero" and Xero Affiliate so by using my link you help me with my banana habit, very much obliged.
Thanks so much to  @xeroshoes  for such epic vegan minimalist footwear, give them a follow and enter to win!
What can I say about Xero shoes, seriously they have helped me so much.
After decades of skateboarding and punishment to my feet, ankles, knees, and back I found refuge and repair with minimalist shoes. I tried a few brands and then found Xero and was home. Good minimalist shoes give you just the right amount of protection while retaining your foot's natural barefoot position enabling and requiring the muscles of your foot, ankle, and legs to support and strengthen in the most anatomically correct way. I have more videos that go deeper into this such as
I really hope you enjoy both of the videos and find a pair of Xero Shoes that you LOVE!
As Always
Wishing You Much
PeaceLovenSeasonalFruit ck