French Fries have always been one of the harder raw food recipes to create…
I have tried my fair share but most of them simply look like french fries but do not have the texture or taste. For years it was one recipe I missed and was drawn towards, a recipe that I felt I couldn't have as a raw food vegan, No More!
Enjoy this videos showing how to make the best raw vegan french fries as well as the meal that I chose to eat them with.
Before we get into the raw vegan french fries recipe I want to let you know there is only 4 spots left on the next yearly
Raw Food n Yoga Surf Adventure Retreat!
in Costa Rica at the amazing organic, permaculture retreat center – The Farm of Life!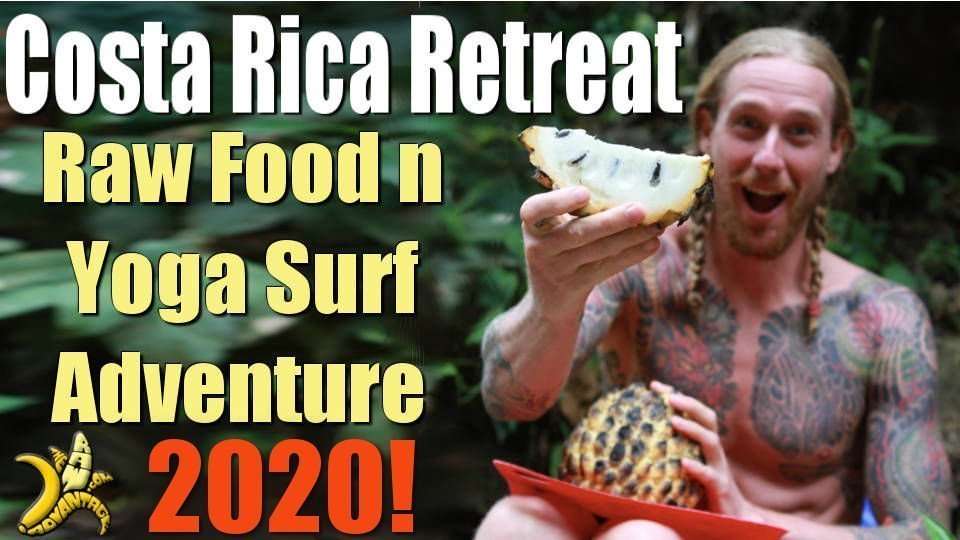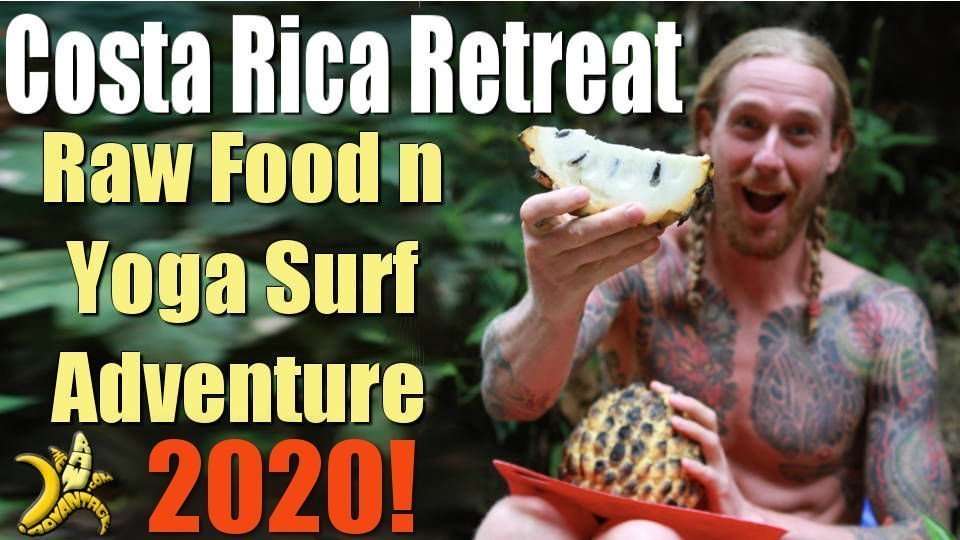 The name of the game fun, amazing food, self development, connection, relaxation and adventure!
Whether you you are brand new or a veteran of the raw lifestyle this retreat is for you! We will be exploring the best waterfalls, beaches, amazing hikes, optional surf lessons and all the adventure that Costa Rica has to offer. At the Farm we have unlimited organic tropical fruit, a amazing chemical free pool, sun gazing vortexes, low fat raw gourmet culinary skills classes, daily yoga, a fire pit, gong baths, empathic connection and so much more!
Join me for the raw food adventure of a lifetime!sssss
Click here to learn a ton more and receive the retreat brochure with pricing!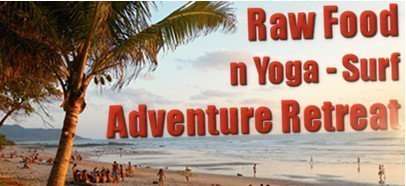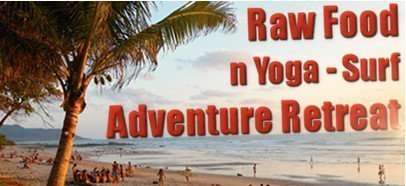 If you know you want to come click here to reserve your spot, Space is Limited!
PS – if you have any questions feel free to email me at chris@therawadvantage.com
Now to the Recipe!!
2 hass avocados
2 stalks of Bok Choy (.25 lb)
1 tomato (.25 lb)
1/4 cup sun dried tomatoes
2 green onions
Mixed dry herbs to taste (I used Basil Dill and Parsley)
Blend the tomato, bok choy + green onions (reserving greens of both) and sundried tomatoes till thick and smooth, place in a bowl. Finely dice the green onion greens and bok choy greens, add to the bowl with the dried herbs and mix well. Slice the avocado in half, remove the seed and then slice each half into quarters lengthwise. Peel the skin off the quarters and slice in to 4-6 wedges per quarter. Add the wedges into the bowl, 1/2 at a time, mix well to coat and carefully place each avocado french fry onto a dehydrator tray, I recommend the Excalibur Dehydrator, grab one here with Free Shipping. Once all of the Fries are on the tray scoop any extra sauce carefully on top of the fries to coat them thick, the more sauce on the fries the less need to make any dipping sauce… I like it best without. Place in the dehydrator at 105 – 115 for 4-6 hours turning them and flipping them at 1/2 – 2/3 drying time. Once ready chow down plain, with raw ketchup or your favorite dipping sauce!
Watch the video for idea's of what to serve these awesome raw french fries with!
I really hope you love this recipe, if your looking for more simple hygienic well food combined raw recipes check out my "101 Frickin Rawsome Recipes" available by donation Here
and If your looking for more simple Low Fat Raw Gourmet recipes check out my "TRA Retreat Treats" ebook here also available by donation!
You Deserve a Tropical Winter Getaway..
Check out my Raw Advantage Retreats Here for more info and to reserve your spot!
Wishing you a delicious day filled with
Much

As Always
Wishing You Much
PeaceLovenSeasonalFruit ck