Growing With Your Weakest Link with Louise Koch aka Fruity Lou!
While at the UK Fruit fest I got the chance to sit down with my good friend Louise Koch, aka Fruity Lou, and talk about her personal coaching plan!
Check out the video to learn more about the 9 links of health she feels everyone can bring awareness to,
and how starting on the weakest link can help one achieve higher levels of health!
I feel blessed to have known Louise Koch for the last 6+ years through festivals and events all over the world! She served as the head of the Denmark Fruit Festival for many years and invited me on as a Speaker, Yoga Teacher and the Head Chef of that festival multiple times. Her passion, expertise and experience with the raw food diet is inspiring and uplifting to all who connect and coach with her.
For many years Louise suffered from both adrenal fatigue, liver problems, gout, low hormone production, anxiety attacks, depression, insomnia, low back pain, PMS, brain fog and about 30 other symptoms. Amongst others the doctor told her she had so severe cell and DNA damage that she was close to cancer and that she probably could not get pregnant either.
Being a television journalist she knew that she had to research to find a new solution. She promised herself that if she ever got well she would use it in a positive way to help others and luckily she did. In 2009 she came across a super healthy diet and lifestyle that became the turning point in her entire life and in only a few years she healed herself naturally without any treatment or medication. Today she feels better than ever and has dedicated her life to inspire and help others get their life and happiness back too. Read her full story here…

Learn more about Louise Koch and check her full site here 🙂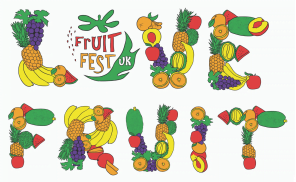 Learn more about the UK Fruit Fest 
I really hope you enjoy the interview Fruity Lou and I did together at the UK Fruit Festival and learn to bring focus to your
weakest links to bring about the most profound health results!
---
So excited to share
 "THE RAW ADVANTAGE RAW RECIPES APP"
is now available on Android and Updated for IOS / Apple!
Get the Raw Recipes Android App Here!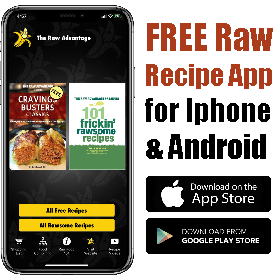 Get the Raw Recipes Ios App for iPhone Here!
The app itself is FREE to download with
– Over 60 free raw vegan recipes selected from my various books
-50+ favourite recipe videos with more added every month or two
– My Frickin Rawsome Food combining chart
– Holistic and raw lifestyle tips
– Common ingredient caloric breakdown
– Search by ingredient, recipe and book function
– Add to shopping cart feature
and more!
I really hope you enjoy the FREE app and all of the delicious raw recipes inside!
If you do please consider leaving a positive review on the app store ?
---
I hope you really enjoyed this weeks post and video with Fruity Lou, she has a lot to share about bringing your health to the highest heights. I feel blessed to be her friend and colleague at many raw food events around the world and hope you enjoy and benefit from all she has to offer!
Wishing you much 
As Always
Wishing You Much
PeaceLovenSeasonalFruit ck