Kendalini's Quickie Yoga at The Raw Living Expo 2014
Enjoy this Kendalini's Quickie Yoga Class from the Raw Living Expo in Los Angles 2014.
Kendalini Yoga is Chris Kendall's Style of Yoga based off of Kundalini Yoga, Tibetan Rights, Martial arts, Calisthenics, and Jackass-ish Tom Foolery..
Set up your computer, tablet, phone or even cast this to you tv then join us for a session of Kendalini Yoga!
So how do you feel now?  Refreshed? Balanced? Centered?  Sweet! 
Bookmark this page and come back for another session any time!! 🙂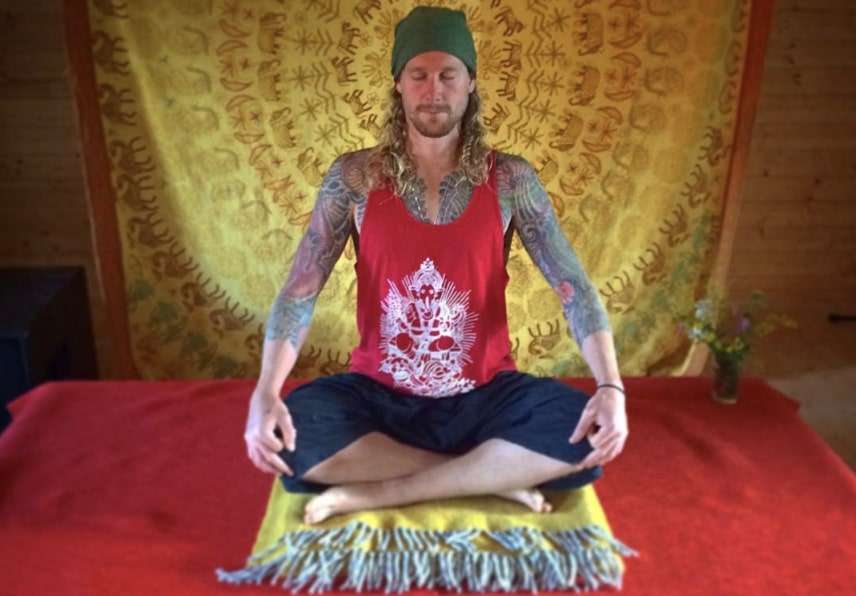 In 1998 I found yoga as a way to improve my flexibility as well as my recovery time for skateboarding, as an off shoot it helped to improve my focus and mood. Since then I have delved much deeper allowing my practice to blossom as it continues to grow and positively impact my physical, mental and spiritual well-being. My passion bubbles through passing on the bliss via yoga, raw foods/veganism and heart centered living. I feel so blessed to share and grow with the different styles I offer at retreats, festivals and for private events offering myself up in loving service as a YOGA TEACHER BY DONATION
Here, there, anywhere, even on Zoom or Facetime

To set up a yoga class or request my services at a retreat or festival simply click the "Contact Me" button below and leave some relevant information. Always a pleasure and honor to share that which lightens and lights us up!
Excited and blessed to connect and grow together
Kendalini yoga is a mixture of Kundalini yoga, hatha, martial arts and good old tom foolery. The intent is to raise ones energy awareness while having fun, getting a good physical and emotional workout with laughter breath work and movement.
I had a real blast sharing this Kendalini Quickies Yoga at the festival and really hope you enjoy it!
Learn more about my yoga flow and enjoy more videos on my Yoga Page 🙂
As Always
Wishing You Much
PeaceLovenSeasonalFruit ck