Learn to Surf in Costa Rica | Raw Food Yoga n Surf Adventure Retreat!
Blessed to share some of the Surfing Fun from my 2018 Retreat in Costa Rica!
Learn more about my next yearly Raw Food n Yoga Surf Adventure Retreat
Feb 28th – March 7th 2020 Here!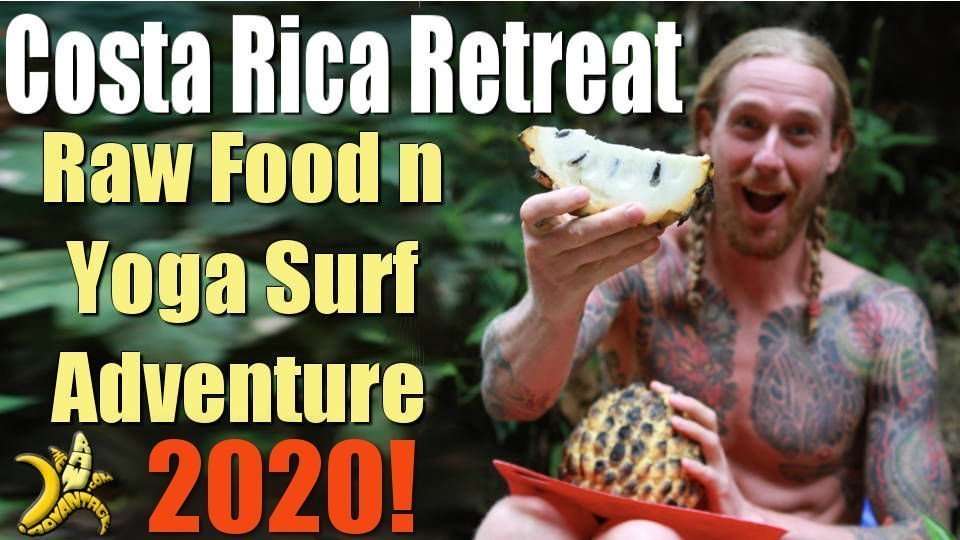 I Simply LOVE Costa Rica!
Not only does Costa Rica have some of the most amazing surf spots I have ever been to, but it also boasts some of the most amazing warm ocean water and breathtaking nature as well. Surfing is one of the most connective sports I have ever had the joy of growing with. The power of the ocean, the opportunity to really slow down and go within, to feel fear and adrenaline rush as a wave is coming, the thrill of riding a wave.
Some feelings need be felt, rather than described. 
This is just one of the reasons I keep coming back to Costa Rica and one of my passions that I want to share by inviting you all out to enjoy with me!
The Raw Advantage Raw Food n Yoga Adventure Retreats includes optional surf lessons and rentals with trained staff sure to help you learn to surf in a safe and knowledgable way.
Rather chill on the beach and walk the town?
All is perfect, Pura Vida, as they say which means Pure Life, this is your retreat, you choose!
A truly holistic experience diving into breath work, raw food nutritional science / culinary skills, emotional poise, fitness, yoga, barefoot walking, surfing, hiking, nature, all you can eat amazing local organic tropical fruit, both simple and gourmet low fat raw vegan cuisine, emotional support, energy work, flying trapeze, beach time and so much more!
This is my favourite event of the year, a place where we really get to talk, connect and share so we can all grow together with a healthy raw food approach.
Want to learn more about raw food culinary skills? I will spill all of my secrets!
Join me for the time of our lives and leave refreshed, transformed and bursting with vitality and optimism!
Learn more about the next Raw Food n Yoga Adventure Retreat:
Feb 28th – March 7th 2020 at the beautiful Farm of Life in Costa Rica!
Already know you want to join us?
As Always
Wishing You Much
PeaceLovenSeasonalFruit ck