Vegan Shoes review, Best Vegan Skate Shoes, Servant Footwear!
Check out this in depth review of my favorite vegan skate shoes of all time!! In the video I go over 5 key points why these Vegan Shoes are my favorite shoes ever, I look back at some of my other favorite vegan shoes from the past and also share some of my most recent skateboard footage in the shoes!
Hope you Love the Video.. But First,
I want to invite you to my Raw Food N Yoga Rehabilitation Skate Camp!!!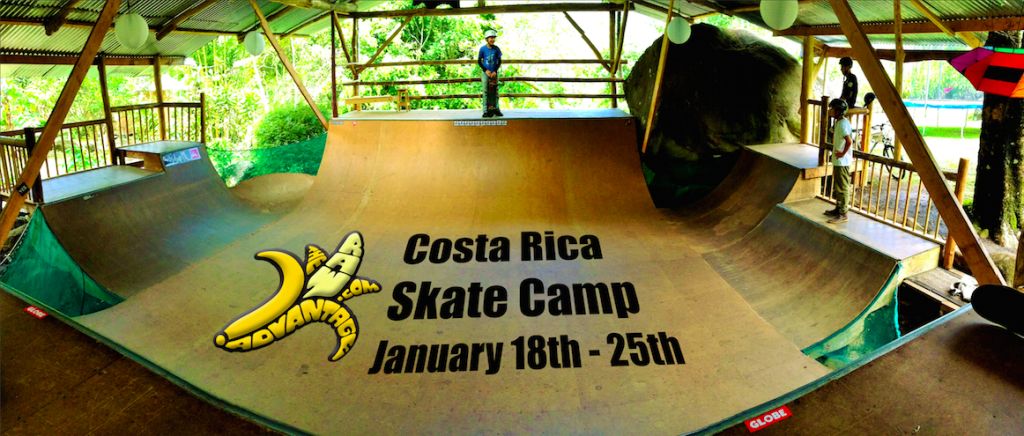 Join Guest Pro Carabeth Burnside and I January 18 – 25th at a amazing organic permaculture farm with a perfect 5 foot tall 20 foot wide covered half pipe for the time of our lives!!
Click here to reserve your spot and keep scrolling for much more info below!
PS watch out for announcements on more guest pro's soon!
To the Video!
This video goes deep into the reasons why I love Servant Footwear so much and why I think their Dagon model is the best vegan skate shoe ever!


I really hope you enjoy it! 🙂
Here is more info on the skate camp!!!
Click Here to Reserve your spot Today!
The Raw Advantage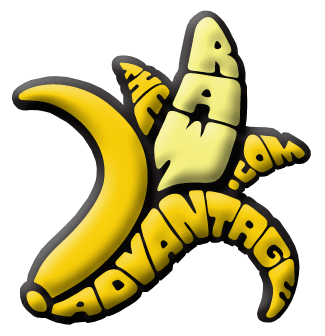 Skate Camp
w/ Raw Food n Yoga Rehabilitation
at Finca Mia, Costa Rica January 18th – 25th 2016
---
The Banana Commander is literally Ramping up to offer you the most epic retreat experience in Costa Rica!
Check out the Retreat Video here for more info and to see some footage of the ramp as well as the cement skate park!
Last year I was prompted by my friend Susan to visit a organic farm called Finca Mia… After seeing the sights, feeling the energy of the land, meeting the wonderful hosts Ian and Michele (former pro Snowboarders and Olympians btw) and getting the chance to skate the most amazing covered half pipe ever…  
I knew I had to hold a Skate Camp in the jungles of Costa Rica merging my passions for Raw Food, Skateboarding and Yoga!

Join us January 18th through the 25th at the amazing organic, permaculture retreat center – FINCA MIA!  Situated at the base of the Chirripo Mountain Reserve, Finca Mia is a rustic, cozy jungle retreat offering many amenities for travelers who are seeking an experience that goes beyond just being a visiting tourist.  There is an awesome skate park on-site PLUS it's only 30-40 minutes from a great cement skate park and sweet street skating!
I am so Excited to announce that Pro Skater Carabeth Burnside will be Joining us sharing and helping out with lessons and fun times, stay tuned for announcements on other guest pro's!!
Sign up today for the 2016 Raw food and yoga skate camp!
Included in The Raw Advantage Skate Camp:
– 1 night at Margarita's B&B January 18th to make sure your ready for a early shuttle on the 19th direct to Finca Mia!
– Shuttle from the BnB to Finca Mia and back to the airport
– 6 nights accommodation at organic permaculture farm Finca Mia

– All you can eat Local, Organic Fruits Veggies & Fresh Coconuts! 
– Simple 80/10/10 style cuisine from "101 Frickin' Rawsome Recipes" with the option of 3 Low Fat Raw Gourmet Dinners from "TRA Retreat Treats" 

– Optional Raw Food Demos, Culinary Skills classes and Workshops!

– Up to 2 optional Yoga / Rehabilitation Class's a Day covering different styles on a beautiful Yoga Deck overlooking the Jungle

Skateboarding, Skateboarding Skateboarding
We have full access to the 20 foot wide 5 foot tall half pipe, lights and music all set up!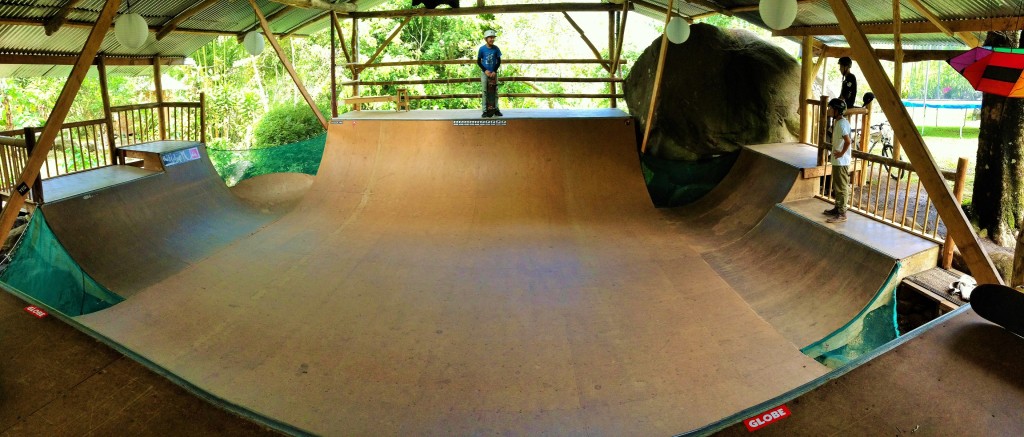 Two trips into the city to skate the Cement park and hit some street spots as well as the option to check out the local farmers market!
– Amazing Jungle Hikes (Option to Hike Chirripo, the biggest mountain in Costa Rica)
– Learning about and how to apply different aspects of holistic healthy living

–  Sun tanning, swimming / bathing in the river, optional sweat lodge, meditation, and evening campfires
– Optional free online raw lifestyle coaching with Chris Kendall
---
 Seize this opportunity to fully immerse yourself in a tropical skate camp paradise while becoming empowered with the tricks tips and tools to help you to live healthier fitter and happier life. My mission is to share the amazing beauty and Pura Vida, Pure Life, that is Costa Rica, to have a epic time skating with you as well as provide you with a holistic tool belt sure to impact your life in a positive way.
Whether you are a hardcore skateboarder, fruitarian or brand new to raw foods, you will enjoy and benefit from this retreat.
We will be sharing vital and helpful information regarding yoga, skateboarding rehabilitation and the raw food diet including but not limited to: 
common mistakes, ways to plan for success, what works best for specific issues, making it FUN, secrets to making great sauces, tips and tricks of long term raw foodists, as well as the science and common sense behind the raw food diet.

Did we mention
All the Whole Fresh Ripe Raw Fruits and Veggies you can eat!!
---
Our Crew!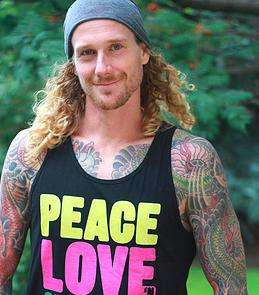 Chris Kendall aka the "Banana Commander" is a 35 year old Registered Holistic Nutritionist, Low Fat Raw Vegan Lifestyle Coach, Raw Food Chef, Yoga Teacher, Athlete/Amateur Skateboarder. He has been skateboarding since he was 5 years old, was voted Best Male Athlete, Best Raw Retreat and Funniest Raw Male at the Best of Raw Awards in 2014..
Well how about that!
A raw foodist since 2004 the last 6 years has seen Chris running various raw food / yoga / surf retreats as well as speaking, cheffing and teaching yoga at top international festivals around the world. Wanting to give back to skateboarding via a holistic lifestyle and positive personal growth his award winning retreats are a must on your travel to-do list!
---
* Once your $500 reservation is made you will receive the Retreat / Accommodations Booklet and can decide on your preferred Lodging at a first Come First Serve basis.
---
Premium Cabins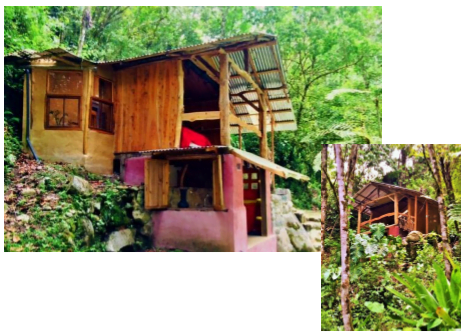 Single occupancy: $1550
Double occupancy cabin: $1200 per person (Save $350/person)
 Triple occupancy cabin: $1050 per person (Save $500/person)
Private Cabins
Single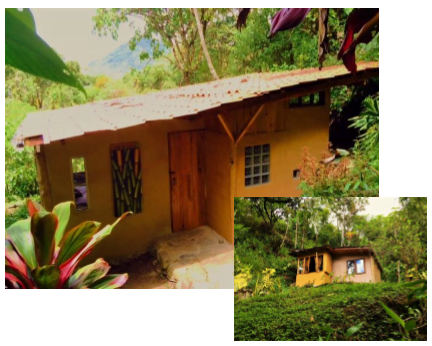 occupancy: $1350 per person
Double occupancy cabin: $1100 per person (Save $250/person)
Triple occupancy cabin: $1000 per person (Save $350/person)
Tents / Horse cabin  
Large Tent / Horse Cabin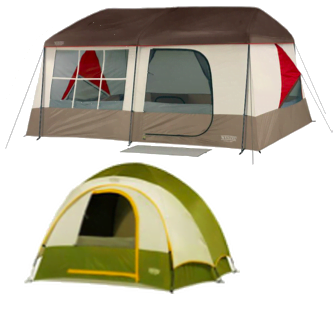 Single occupancy: $1100 per person
Double occupancy: $950 per person (Save $150/person)
Small Tent
Single occupancy: $950 per person
Double occupancy: $850 per person (Save $100/person)
* Kids under 12 recieve a discount, families welcome!
All prices include a night at Margaritas BnB on the 18th, transportation from the BnB to the farm and from the Farm to the Airport, accommodations at Finca Mia, all the raw fruits and vegetables you wish to eat, raw food classes, Transport to the city to skate, Yoga / fitness / rehabilitation classes as well as a pre retreat online consultation.
For more info or if you have any questions write info@therawadvantage.com
Check out more photos of the accommodations here: fincamia.com
Space is limited!

We really hope to see you out here in Costa Rica so be sure to secure your spot and reserve your place now!!
 Paradise awaits you….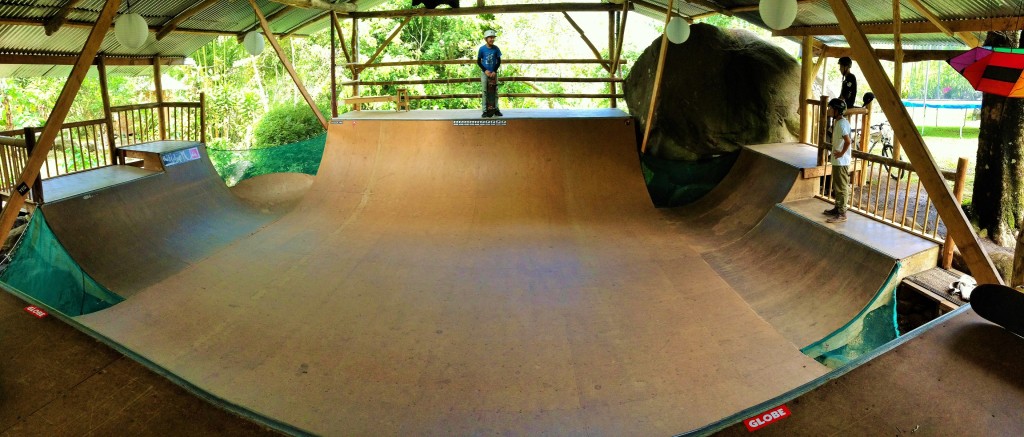 As Always
Wishing You Much
PeaceLovenSeasonalFruit ck