My Top 3 Tips for the Perfect Banana Smoothie!
Excited to share my segment on my "Top 3 Tips for the Perfect Banana Smoothie!" from the Skateboard Canada Channel on Youtube!
I hope you really enjoy the video and try out my top 3 tips for the perfect banana smoothie!
If you haven't heard of Skateboard Canada it is an epic source of Canadian Skateboard History, Hype, Companies, and talented Canadian skaters past present, and future! It was founded by my long-time skate homie and teammate Roger Bruinsma @toplesspizza and his wife Corrie! More info and links about Skateboard Canada below!
Thanks SO much for having me on!
Rough Transcript 
Hey, what's up guys this is Chris Kendall from TheRawAdvantage.com coming at you with my Top 3 Tips for the Perfect Banana Smoothie, which just happens to be one of my favorite smoothies and one I eat a lot of!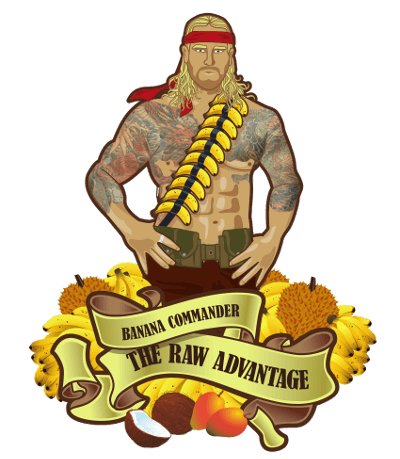 You may not know it but I'm also called the Banana Commander, not only because I have three banana tattoos, two of them on my finger as a banana mustache, the other in a more scandalous place, you can see that video here, but also because I eat a lot of bananas! So you could say I am an expert on bananas and we're gonna be making a banana smoothie using my Top 3 Tips for the Perfect Banana Smoothie!
So Why Bananas?
Bananas are really nutritious, they're super filling, they're satisfying and delicious, plus they're great for lots of energy as well as for optimal athletic recovery. They are also relatively inexpensive and available year-round all over the world! Bananas are the most popular fruit in the world for good reason, they are ideal for every stage of life, are great for digestion, and foster balanced gut health.
Top 3 Tips for the Perfect Banana Smoothie
Tip #1
This one is really important, look for ripe bananas, or just buy a bunch and let them ripen at home. You want a bunch of spots on your bananas before you eat them, the more spots the higher antioxidant value as well as the sweeter, the easier digesting, and more anti-cancer benefits. Bananas that still have a green tint to the stem and yet are all yellow on the main portion of the banana are not actually fully ripe yet. If you try and eat a bunch of slightly green or unripe bananas you'll probably get some gas or burps and not feel the absolute best. On the other hand when they're nice and spotted they're going to peel easier, be easier to digest, feel better in your system and taste a heck of a lot better. So that's tip number one, make sure you have nice ripe bananas.
Tip #2
Add as much or as little water as you like. Often I like to put in just a little bit of water and sometimes even none at all if you have a powerful blender like the Vitamix. This said depending upon your blender you may need to add a bunch of water to make it blend easily and to be nice and smooth. An important thing to realize is the more water you add the more liquidy and less calorically dense the smoothie will be, and then of course, if you don't add any water, or use very little, it's going to be more calorically dense and you can fit more bananas in your blender which can make it a bigger meal.
Tip #3
If you want your smoothie to be a bit more like a milkshake you can add a frozen banana or two to your smoothie along with a bunch of fresh ripe bananas. All you need to do is take your really ripe bananas, peel them and then throw them in the freezer in a freezer bag or Tupperware. When you are making your smoothie take them out of the freezer, chop them up, and then throw them in the blender with your fresh bananas adding water if you like, and then you have a really nice banana milkshake.
A perfect banana smoothie is a super simple delicious treat that can be an entire meal or it could be a snack. It can be a great way to start the day, I usually have a big banana smoothie for lunch and have for over two decades. I am a bit of a party animal so a six-pack of bananas isn't going to cut it for me, but that's a great place to start for most people. After being on the raw food diet for so long and being used to a lower fat diet which helps with sharp insulin function (Learn more about this in The 80/10/10 Diet by Dr. Douglas Graham) I'm usually going for at least a 12 pack or often 18 pack of bananas, but again it took me many years to get to that place.
The key point here is just to eat as many bananas as you enjoy, ideally on an empty stomach before any cooked foods in the day, your body and its innate wisdom will tell you when you've had enough. If you're used to eating really high-fat foods you're not used to eating a lot of fruits you may find that it could be three, five, six, seven or eight bananas and you'll feel topped out. So again, eat for enjoyment, eat all the fruit that you like, and continue to bring in more fresh fruits and veggies in your life for better recovery, more longevity, higher levels of health, higher levels of immunity and just to feel good.
Bananas are a feel-good food they release serotonin in your brain which makes you feel really great all the time,
I hope my Top 3 Tips for the Perfect Banana Smoothie inspire you to make more and to really Go Bananas!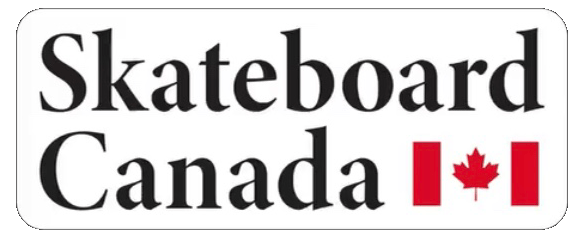 This episode of Skateboard Canada launched on May 28th of 2021 and starts with some current events in Canadian Skateboarding. It then goes into a cool segment featuring some awesome past Canadian Covers from major skateboard magazines in collaboration with the Lookback Library @lookbacklibrary. After that, it is then followed by my segment starting at 6:21 and is wrapped up with an interview with Doug Morrison from Good Vibes Ramps @GoodVibeRamps out of Nova Scotia! Doug custom builds top-quality skateboard ramps and ships them directly to you, be sure to check them out!
I feel really honored to be given the opportunity to be a part of Skateboard Canada and will be featured with more recipes and health tips in future episodes if it's received well. Skateboarding has given me SO Much and I feel incredibly blessed to be able to share my passion for health creation as well as tasty healthy recipes in the hope that it positively impacts other skaters and leads to more shredding!
Be sure to subscribe / like and check out Skateboard Canada on Instagram, Youtube, and their Website (coming soon)
As Always
Wishing You Much
PeaceLovenSeasonalFruit ck