Blessings to all!!!
WOOT WOOT WOOT!!!
I'm super stoked to announce the new shirts are in and ready to go! 
Check out the two new Peace Love N Seasonal Fruit shirts!
Women's PLSF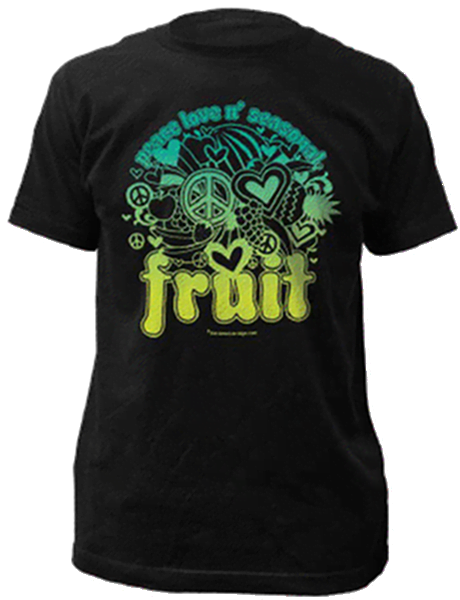 The first version of the PLSF shirts are still available, these are just a sweet new version for your rockin' raw closet! 
Hope you love them as much as I do – get yours now!!
Wishing you Peacelovenseasonalfruit – CK
As Always
Wishing You Much
PeaceLovenSeasonalFruit ck