Xmas Fruit Album with TheRawAdvantage and ReallyMili
After months of studio time ReallyMili and I are so excited to release our
"Xmas Fruit Album"
Just in time for the holidays!!
Bring the spirit of fruitmas into your home featuring fruit filled classic christmas songs!
Enjoy top hits such as
"Oh Holy Durian", "Salad Night", "3 Nice-Creams"
and many more!!
This is the album you have been waiting for!
Enjoying a tropical xmas out here in bali ReallyMili and I wanted to spread some holiday cheer, hope the xmas fruit album brings a smile laugh and maybe even a share 🙂
Grab the Amazing Album Here!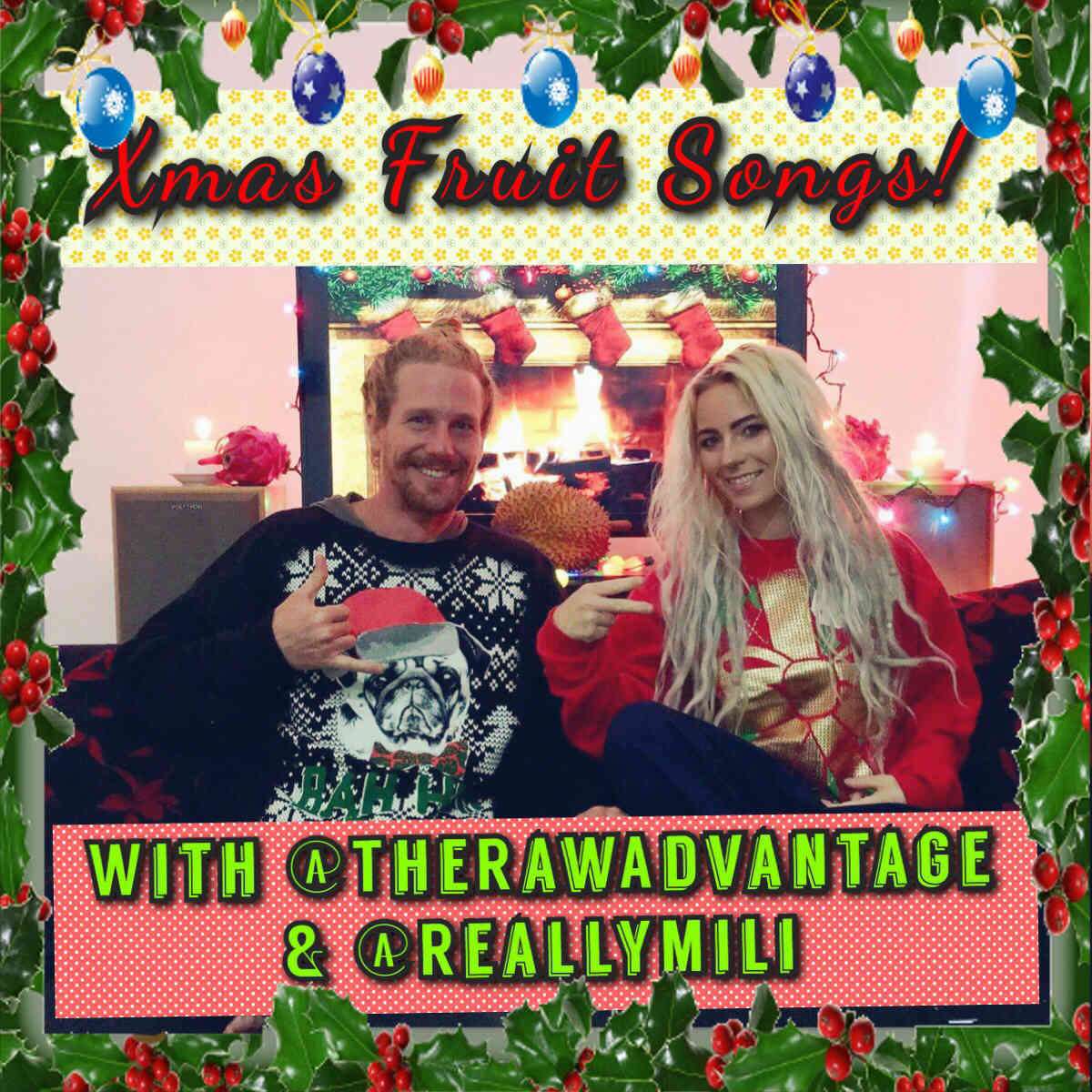 Shameless…
Speaking of amazing, oh I mean Shameless, I want to invite you out to my next yearly Raw Food and Yoga Surf Adventure Retreat in Costa Rica!!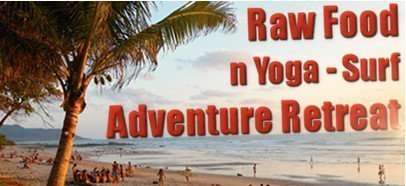 There are only a few spots left, we will be enjoying the most amazing waterfalls, hikes, beaches, organic fruits and fun that Costa Rica ha to offer. On top of that we will dive deep into raw food culinary skills, raw food nutrition / lifestyle info tricks and tips, 3-5 styles of yoga, surfing, optional flying trapeze, emotional social support and connection to self, each other and the land at the amazing Farm of Life.
Hope to enjoy it out there with you!
Learn a ton more and reserve your spot here!!
SO fun to collaborate with ReallyMili on this xmas Album! Besides being a blast Mili is a epic vegan makeup artist specializing in Face Paint / SFX / Beauty and likes to share it all through both written blog posts and vlogs.
Be sure to check out more from ReallyMili on her Youtube Channel

On Instagram @ReallyMili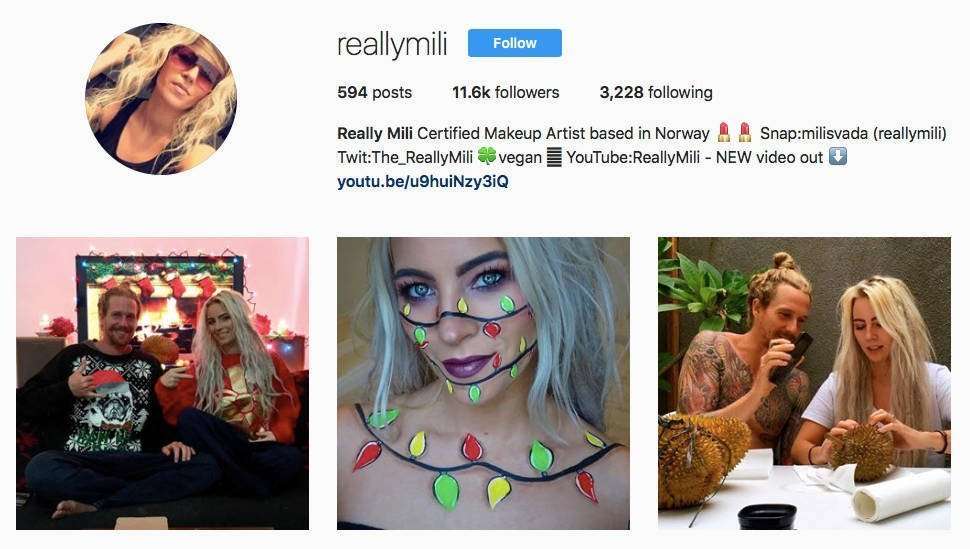 PS – Check out my FREE Raw Recipes Playlist Here
As Always
Wishing You Much
PeaceLovenSeasonalFruit ck