Melons and Food Combining, a Simple Raw Recipe :)
Enjoy this simple recipe while going over some Aspects of Food Combining and Nutrition, specifically focused on Melons 🙂
I hope you love love love it! 🙂
Food combining is a amazing subject and one I have found tons of benefit in applying. If you haven't already I really recommend signing up to my mailing list, in doing so you receive my free ebook "10 Sure Shot Ways to Drastically Improve your Health" It has a section on Food Combining and will also keep you informed on the launch on my entertaining videos, fun facts and new books / t-shirts / kitchen tools as they come out 🙂
Would you like to enjoy the benefits of eating more Whole Fresh Ripe Raw Fruits and Vegetables simply because you love to eat them, not just because they are "healthy" or you "feel you should"?
How about having a repertoire of quick and easy raw recipes you cant get enough of and are excited to share with those you love?
Coming at you with a recipe book that could be found in the
Garden of Eden itself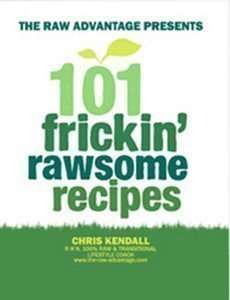 Available for Instant download By Donation!
Yes by Donation!
Any amount you feel good about, even if you only have a little to spare, thats ok! I can understand, times are tight for many of us, more than anything I wish for you to have this ebook today.
I know I could easily sell this book for $10, $20, even $30 or more having seen and bought many others great ebooks with much less information and recipes. No Im not crazy, seeing past the concerns of many close to me I feel I must follow my heart. My wish is to spread this vital nutritional information with its life changing energy filled recipes and tips as far and wide as possible.
IN fact If you cant afford it simply email me directly at info@therawadvantage.com and I am sure we can work something out
Much
As Always
Wishing You Much
PeaceLovenSeasonalFruit ck