The Simplest, Most Difficult Smoothie Ever!!
This is one of the most awesome smoothie recipes ever, but it's not so simple…
I call it the "Simplest, Most Difficult Smoothie Ever!!!". 
It's the simplest because there is only ONE ingredient.   That's right – JUST ONE ingredient… doesn't get any easier than that…and the one ingredient is
LONGAN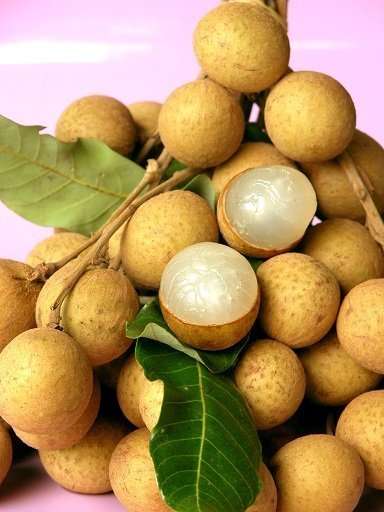 I LOVE longan – it's the in the same family as the lychee.  It's also referred to as dragon eye because when it's peeled the black seed can be seen through the fruit and it looks like an eyeball….mmmmmmm :p
The most difficult part of this recipe is the fact that you have peel and seed enough of these fruits to fill your handy-dandy vitamix.  What?  You don't have a vitamix?  Well, you can get one right here! 🙂
Peel and seed your longan and then blend it up for a super delicious, super simple smoothie!
For more delicious recipes check out my 101 Frickin' Rawsome Recipes book.  It's available in paperback or ebook formats 🙂
Also, stay tuned for an awesome deal coming your way soon.  You won't want to miss it!
ck
As Always
Wishing You Much
PeaceLovenSeasonalFruit ck